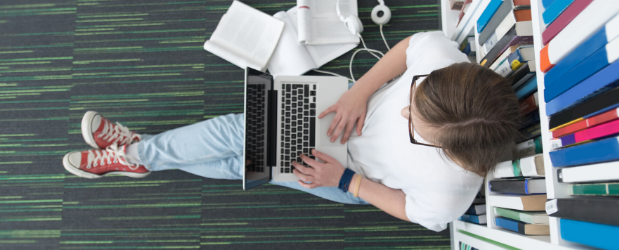 The study of GCSE English Language will enhance your ability to read and understand text. As well as write coherently in a range of styles.
The techniques you'll learn throughout your studies will be useful in many ways. Whether it is content for a corporation or a travel blog you'll be able to adapt your writing style to fit the criteria confidently.
Statistics show that those with GCSE English can expect to earn £2,000 more on average than those who do not. That's quite a substantial difference over the course of your lifetime.
Not only that but you'll also gain access to further education and higher education such as A Levels or university. As most of these courses will require you to have GCSE English or equivalent.
Therefore, if you're looking to earn more and learn more, then you would benefit from studying GCSE English Language.
Whatever stage of life you're at it's never too late to improve your skills and reach your goals through education.
Read on to find out exactly what you'll learn and how it'll benefit you. As well as how you'll be able to study without impacting on your existing commitments.
What You Will Learn in GCSE English Language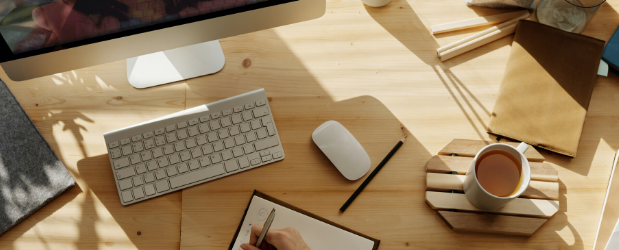 English language is a lot more than just reading and writing. It gives you an in-depth knowledge of punctation, grammar and creative literary techniques.
This could be the first step to becoming a journalist for your favourite magazine. Or perhaps give you the push you needed to finally start that novel you've struggled to get underway.
Whatever your aspirations are you'll be able to develop your creative writing style by learning new perspectives and narrative techniques. As well as other practical skills that can help in any job role.
For example, are you able to write a professional email with a friendly tone? Can you analyse a peer's work and provide constructive critiques? Do you possess the vernacular to effectively communicate your point?
English language will give you the skills to confidently say yes to all of the above.
Through the course of your studies you'll learn how to understand and effectively use the following:
Syntax
This is the ability to arrange words and phrases to create sentences. This will improve your ability to structure your writing and be able to better communicate your thoughts. You'll be able to transfer this skillset into many forms of writing.
For example, if you were to write a review of an artist's new album. Through what you've learned you'll be able to clearly communicate your opinion in an engaging way for the reader.
Or perhaps you'd like to create leaflet informing your local community of your new dog grooming services. You'd be able to write content that let's people know what the service offers while communicating personality.
Phonology
Phonology is about speech and sound.
This is a fundamental component of language and will help you differentiate tones and meaning. For example, how raising the pitch of your voice at the end of sentence signifies a question.
If you're thinking about becoming a playwright then this module will help you communicate how you want your lines to be delivered. You'll be able to express exactly how you would want the intonation to be through the text. Making it much easier to for the actors to bring your work to life.
Narrative and descriptive techniques
You'll learn techniques such as:
Metaphors & similes
Onomatopoeia
Emotive language
Personification
Pathetic Fallacy
By understanding the techniques above and utilising them to your advantage you'll elevate your creative writing. The more skills you have under your belt the more interesting your writing will be. Which will only benefit you in the long run.
What You Can Achieve After Your GCSE English Language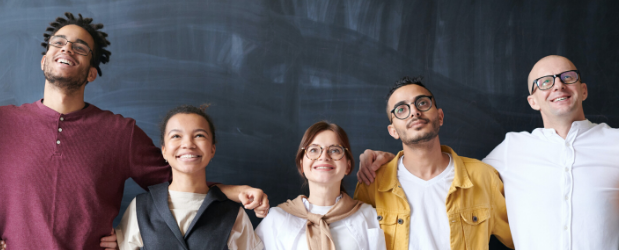 After completion of your course you'll have a lot of options both professionally and academically.
As English is a core subject, it is required by most further education courses such as A Levels or at higher education with undergraduate degree courses.
Regardless of what you want to go into, whether it's nursing or dance you'll need GCSE English or equivalent. This is because it proves that you have the capabilities to communicate to a high standard within your work.
In essays or written exams, it's essential that you can be clear about what you're trying to say. Even in the most practical of subjects you'll still have coursework to complete at the very least.
For those of you looking for work, having this qualification on your cv can enhance it further. Not having the work experience in what you're trying to get in to can make it tough to break through.
However, a GCSE in English Language is a recognised qualification across the whole of the UK. Therefore it'll play in your favour, especially if you have other relevant certificates and qualifications to support your application.
Moreover, the skills you'll learn throughout the course can be used to create a more compelling resume. You'll be able to write strong cover letters with a descriptive profile to match.
It will make a big difference if your experience is lacking but you're able to communicate your charisma and determination well.
Online Learning
Though you can take GCSE English Language at college not everyone has the freedom to attend classes throughout the week.
Online learning gives you the choice to study whenever suits you best. Whether that's in the morning before work or after the school run. You get to decide when, where and how long for.
However, you won't be completely on your own as an expert tutor will guide you through your learning. Offering their knowledge and expertise whenever you need it.
While bricks and mortar colleges have a linear approach to class and follow the academic calendar, online learning is more fluid.
What I mean by this is that you can study as fast or slow as you like. As well as start at any point throughout the year.
You could start learning in June, be ready for your exam in May/June and then start applying to universities for the following year. Or if you're tied up with other commitments then you can take your time and spread out your studying. It's up to you.
In the end, it doesn't matter where you study GCSE English Language.
Whether it's online or in class, you'll still learn the same lessons and receive the same qualification.
If you're interested in developing your skills and learning new techniques through studying English language have a look at our online course.
At Stonebridge Associated Colleges we are one of the UK's leading online learning providers. Offering a range of courses from GCSEs to Access to Higher Education Diplomas.
With personal tutors to guide you through your studies and flexible payment options to help you spread the cost.
If you're ready to start learning, get in touch with one of our advisors today or click below to enrol now.