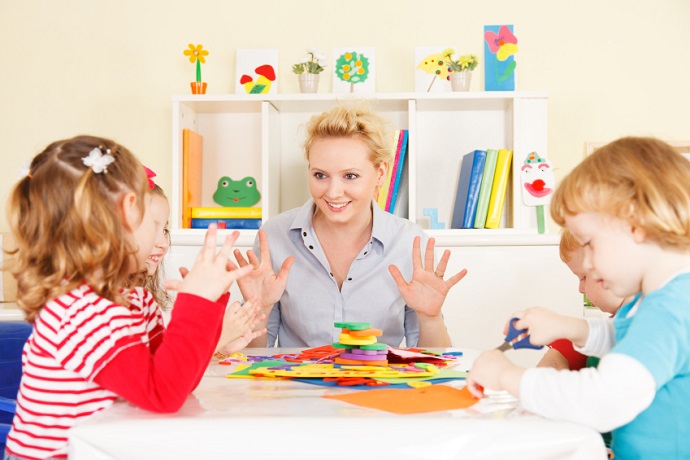 With more parents than ever before returning to work, the childcare industry is booming. For employees, it's a flexible career path that fits around family commitments and frequently comes with an easy commute.
In an early years position, your task will be to help children build an understanding of the world around them and develop their skills. Early years jobs are varied and focus on education, childcare, or playwork, or increasingly a combination of the three. Parents now look for early years organisations that provide learning opportunities and in response, the industry has started to favour more qualified applicants.
In April 2017, the UK Government announced a grant scheme which will support playgroups, pre-schools and nurseries to expand and offer more places. Seeking to help families from all backgrounds access free childcare, the initiative will spark an increase in early years job roles. So, with professional employees in demand, what does it take to become an Early Years Practitioner and find long-term success?
Communication
If you're wondering 'What skills does an Early Years Practitioner need?', one of the first is communication, maintaining a link between Early Years Practitioners and a child's parents is crucial. From providing updates on progress to working together to overcome difficulties and prepare for periods of transition, staying in touch creates an encouraging learning environment.
As an Early Years Practitioner, you'll support children that are away from their parents for the first time, up until they start school. Communication with families ensures that children settle in and grow their independence, but it's also important for staying up-to-date on allergies, behavioural problems and difficult situations at home.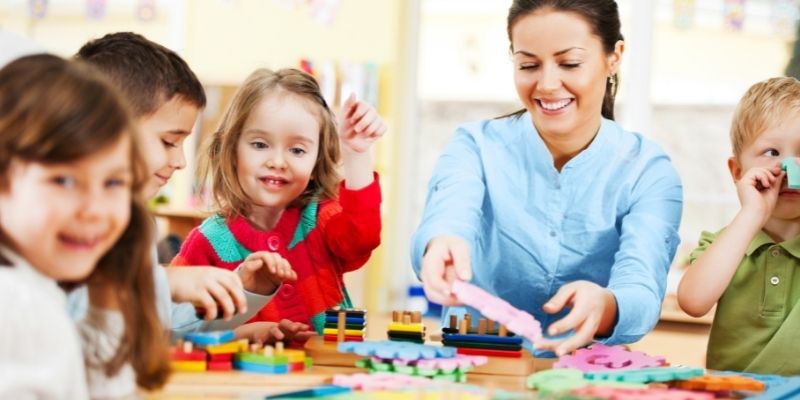 Effective strategies include arranging regular chats and compiling folders of written notes and achievements. Games, stories and activities from childcare environments can even be passed on to parents to continue learning.
To grow productive relationships, as an Early Years Professional, you'll need patience, tact and determination. The ultimate goal is to win the trust of parents, but also to involve them and utilise their knowledge, as a child moves from one development stage to another. To achieve this, you will:
Send photographs to parents, especially if they are anxious about leaving their child
Pin important information or updates to a noticeboard, so parents dropping off or picking up their children can get an insight into their routine
Allocate time slots to parents, allowing them to observe a typical day from a distance
Leadership
Another one of the skills needed for Early Years Practitioners is leadership. To advance within the early years sector requires the ability to mentor junior staff members, make decisions and check that learning outcomes for children are being met. 
The first step towards a senior Early Years Practitioner role is often being promoted to become a Room Leader, and then a Deputy Nursery Manager. However, Early Years Practitioners are encouraged to look for ways to provide leadership, even if they are not in management positions. This can be achieved by reflecting upon procedure, suggesting change and addressing conflict.
Early years roles at a higher level demand not only organisational skills but also the know-how to motivate and inspire staff. Children thrive in a positive and engaging setting, so it's essential that the early years staff love what they do.
Most early years institutions are structured around clear hierarchies, making it possible to climb the career ladder quickly. Management positions can act as a stepping stone, enabling you to go on to lead the provision of childcare in a local area or advise organisations such as the NHS. With numerous opportunities for progression, joining the sector and becoming an Early Years Practitioner can propel you towards many lucrative roles.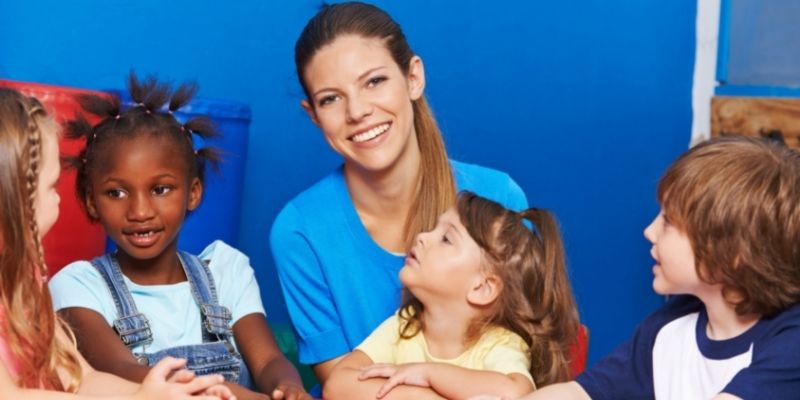 Teamwork
When caring for a group of young children, staff must be alert and ready to share responsibilities. Early years environments are supportive and many employees enjoy the feeling of working towards common goals.
Teams in the early years sector are usually made up of people from different age groups and employment backgrounds, who must collaborate. Viewing childcare as teamwork in a wider context is also vital. Local authorities and schools act in partnership with early years organisations and can be valuable sources of information.
This is why teamwork is one of the skills required for Early Years Practitioners.
Develop Your Skills
Many people go back to training later in life and at Stonebridge College, we offer a flexible programme just for you. The Diploma for the Early Years Workforce (Early Years Educator) CACHE Level 3 (RQF) combines convenient home study with a local placement. This enables you to work through the theory at your own pace while gaining practical experience in a voluntary role.
So, if you're looking for an Early Years Practitioner course that's flexible and allows you to upskill around your existing commitments, you're in luck!
What Does the Online Early Years Couse Involve?
This early years Level 3 distance learning course is ideal for anyone looking to work as a childminder, nursery practitioner or pre-school child carer. As the syllabus explores topics that are highly relevant and vital to the safeguarding and educational development of young children, achieving this diploma enables you to work with children aged 5 and under in a childcare setting.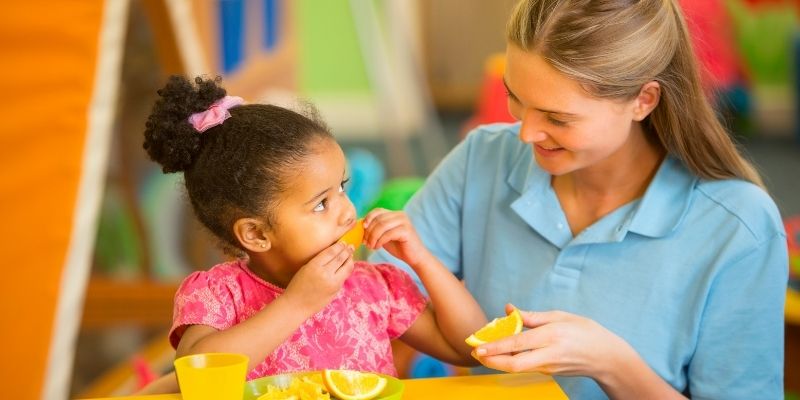 This online early years course teaches you the essential skills you need to support infants and young children in their early experiences of learning and relationship building, as well as how to support a healthy lifestyle.
This is because during your studies you will learn about:
Supporting healthy lifestyles for children through the provision of food, nutrition and exercise
Promoting children's emotional well-being
Understanding how to support children who are unwell
Understanding legislation relating to the safeguarding, protection and welfare of children
Following legislation relating to the health and safety of children, plus equality, diversity and inclusive practice
Play, development and learning for school readiness
Developing children's emergent literacy and mathematical skills
Support children with additional needs and more!
With the rich and valuable content covered in this online early years course, you will come away equipped with the early years skillset employers are looking for.
Why Study Early Years Training Online?
Chances are if you're looking to switch careers and train to become an Early Years Practitioner, you already have a job that allows you to pay for your bills and day to day living costs. Unless you are very fortunate that you can leave work to go back into full-time education, most learners in this position have to look towards a flexible method of early years education to get qualified.
Our online courses for Early Years Practitioners are ideal for anyone looking to prepare for a new career while working a full-time job. It's even ideal for learners juggling childcare or other family care commitments.
As you can log on and learn the theory element when it suits you, our Early Years Educator course is an adaptable option for busy learners. Find out more now by contacting our Course Advisors for more information. They can walk you through the course, the time it takes to complete and how you can get started.
Call them now on 0121 392 8288 or contact us online. Alternatively, click below to view our Early Years Practitioner course in more detail.