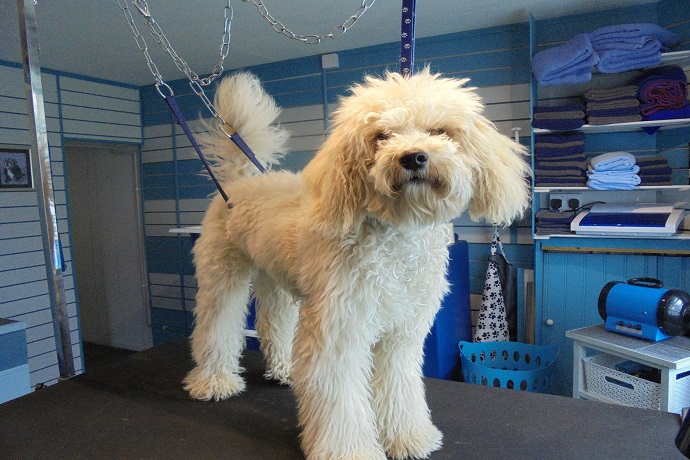 The UK is home to 8.5 million dogs and professional grooming services are in demand. If you're an animal lover looking for a flexible new role, a Stonebridge dog grooming course is for you.
Our dog grooming course for beginners explores topics including animal safety, how to use equipment and techniques for working with different coats.
Where can a dog grooming course lead?
Stonebridge graduate Carole Glenday spent 14 years running a post office and newsagent with her husband. Three years ago the post office moved to a local convenience store and the couple soon found that only one person was needed to run the newsagent.
Plenty of shop floor space was now free and in early 2016, Carole decided to try something new. She started looking for dog grooming training courses, and selected Stonebridge College because she "liked the idea of being able to learn online, plus the fees were very reasonable."
At first, Carole was worried that her "biggest challenge would be getting back into studying. At 56 it had been a while since I had done anything like this and my confidence was a bit lacking."
She benefited from being able to work through the qualification at her own pace, and discovered that the digital programme "made it so easy and being assessed on each element, as I went along, really spurred me on."
The adaptability of the course meant that Carole could choose a learning method that suited her. She preferred to write down rough answers in the day, before sitting down at a computer in the evening. She describes completing the Dog Grooming Professional Diploma as having "a massive impact upon my life. I passed with distinction, so I was thrilled."
Carole has since won planning permission to turn the old newsagent into a dog grooming salon called Canine Clips and Cuts. After nine months in business, she has 140 repeat customers on her books, with numbers increasing by three new dogs a week.