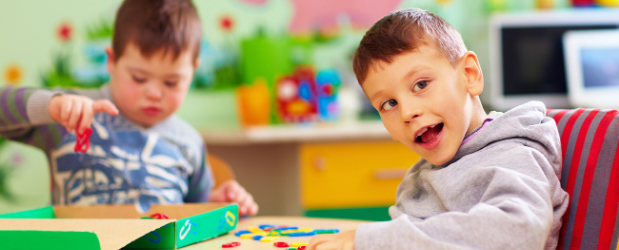 Childhood education is a broad term so it's completely dependent on what job role you're looking to get into. There are many avenues of employment for those who wish to work with children.
Depending on what interests you and what your passionate about will determine the online course that's right for you.
Whether you want to become a primary school teacher or nursery teacher. Or even work closely with individuals with Special Educational Needs (SEN) as a teaching assistant.
Each profession requires their own set of skills despite all being job roles in childhood education. This is because the roles and responsibilities differ with each role so that changes the course of learning required.
We've covered what each job role entails and what qualifications you need to realise those ambitions.
Many of the courses available can be completed through online learning providers. So, you're able to work towards your goals in a way that suits you.
Roles and responsibilities of Nursery Teacher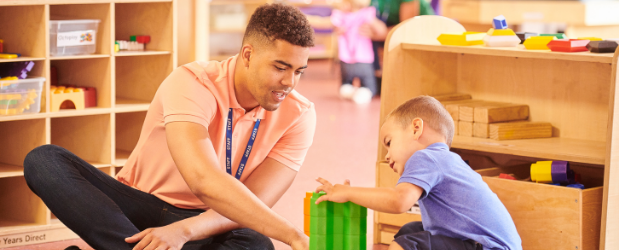 A Nursery teacher helps children as young as infants to 5 years old to develop essential life skills. From understanding the concept of sharing to saying "please" and "thank you" or identifying colours. It all starts here.
However, not only will you encourage the children to learn but you'll also prepare them for primary education.
It's your responsibility to record each child's progress to supply to their future primary school teacher. This allows the teacher to assess the child's abilities, where they excel and where they may need support.
Working in early years child education requires patience and understanding. Children may have difficulty expressing their thoughts and feelings, especially if very young.
You will need excellent organisational skills to plan the day incorporating each child's needs. As well as bundles of enthusiasm and energy to be able to match the children.
You'll have to understand safeguarding precautions to ensure the childrens' safety within the nursery environment and out of it. This could mean communicating with parents or guardians and even social workers if need be.
Getting qualified as a Nursery Teacher
To become a nursery teacher you'll need to gain Early Years Teaching Status (EYTS).
There are many ways to achieve EYTS including:
Undergraduate Degrees
Postgraduate Degrees
Employment-based graduate roles
Assessment only
Depending on what level of education you've already achieved will determine which route is right for you. But before you even get into higher education, you'll need a range of qualifications to support your application onto these courses/placements.
Most universities will be looking for GCSEs in maths and English as well as 2 relevant A Levels. For example, A Level English Language and psychology.
Alternatively, relevant level 3 diplomas in playwork or early years education could negate the need for A Levels. They're highly relevant to your desired field and give you a fundamental understanding to build on.
Always double check before enrolling on any course with your desired institute to make sure they accept the qualification.
Roles and responsibilities of a Teaching Assistant
As a teaching assistant (TA) you'll support individuals, groups or a whole class with their educational, emotional and social development.
It's your responsibility to work alongside teachers to provide additional support for students or pupils.
You will support the class in several ways, ranging from group activities to helping children with special educational needs. It's likely you will also work with individuals who have learning disabilities, mental health issues or physical disabilities.
It is possible to specialise to work exclusively with children who have special educational needs, or other challenges.
The work you do will make a massive difference in childhood education.
Getting qualified as a Teaching Assistant
You don't need a degree to become a qualified teaching assistant. Most TA's will have completed a level 2, 3 or 4 qualification.
Common Teaching assistant qualifications include:
Depending on what course you take will determine what type of teaching assistant roles you're suitable for.
For example, special educational needs teaching assistants will require a specific skillset and understanding. And even then, working alongside a child with down syndrome and a child with non-verbal autism will be completely different.
If your course doesn't cover this but you'd like to work in this field then you can take additional SEN courses.
Roles and responsibilities of a Primary School Teacher
Primary education builds on the skills that children have developed in their early years. Your role will help them further their literary, numeracy and social skills by providing a more structured learning environment.
You'll create lesson plans in line with curriculum objectives. You have to consider pupils abilities and liaise with teaching assistants too. You'll need to maintain discipline throughout the day and motivate your class to learn.
It's your responsibility to inspire children. Which means making learning enjoyable so that they're more likely to retain knowledge.
You'll need to keep up to date with educational developments to improve your teaching skills. This could mean enrolling on CPD courses to train further. As long as you think the course would benefit your class/school.
You also need to analyse each child's progress and report back to heads of department, parents and/or guardians. By monitoring each child you'll be able to adapt your teaching to ensure their needs are met.
Getting qualified as a Primary School Teacher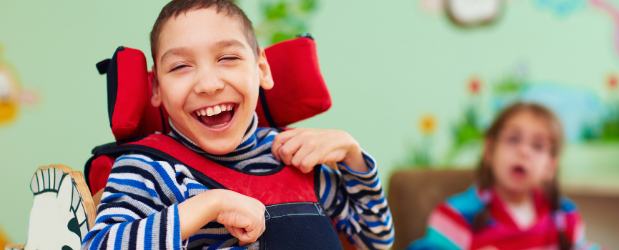 Not dissimilar to becoming a nursery teacher as you'll need to achieve Qualified Teaching Status (QTS). To achieve QTS you can take an undergraduate Bachelor of Education (BEd) or a BA/BSc with QTS.
If you already have a degree, then you can apply for the Postgraduate Certificate in Education (PGCE). These are available at many universities. Or you can go through the school direct route and work towards your qualification whilst working full-time.
To get into an undergraduate or postgraduate degree in education you'll need:
GCSEs in maths, English and science at grade C/4 or above.
2 relevant A Levels or the Access to HE Diploma (Education).
The Access to HE Diploma (Education) online course is a great alternative to A Level study. This is because you only need to complete one Access to HE Diploma rather than multiple A Levels. Which in turn makes it cheaper and quicker.
Access to HE Diplomas course providers also liaises with universities. This allows them to make sure the content covered is relevant to the degree course. So, you'll gain the knowledge you need to prepare you for further study.  
You'll cover topics such as:
The Developing Child
The Psychology of Learning
Theories of Child Development
Language Acquisition
Disability and Educational Needs
Play
Managing Classroom Behaviour and more.
Start your career in Childhood Education today
Whatever route you choose to take Stonebridge Associated Colleges could help you realise your ambitions.
Stonebridge Associated Colleges is one of the UK's leading online course providers. We have a range of online courses in childhood education, A Levels and Access to HE Diplomas.
All our courses have flexible payment options and dedicated tutors that support your learning. They'll provide constructive feedback and any extra assistance when needed.
For more on how to prepare for your online learning journey visit our blog here.
If you're ready to get back into education then get in touch or enrol online today.