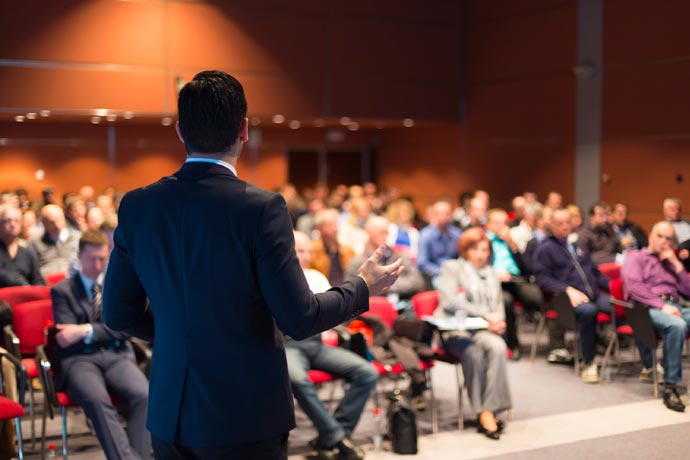 Learning And Being Humbled At An Autism Conference
Stonebridge staff collectively said it was a real privilege to attend a 2 day autism conference in Elgin, North East Scotland last week. What was spoken was humbling, inspiring and educational. It created a thirst for more knowledge on such a vast subject.
Many at the conference realised that it's an individual's responsibility to do their utmost to learn how those with autism, experience the modern world. Not only that. They must find out how to better communicate with them.
The important question
As every level of organisation is required to tick boxes to rightly satisfy the demand for 'inclusivity, equality and diversity' the question must be asked . . .
Why are we not catering for a sector of humanity who sense and therefore decode life into a different version to that experienced by the majority?
Experts by first-hand experience of Autism
Speakers at the conference were experts in their field. They were not driven by getting a first class degree or international acclaim, but by a passion to find the key to unlock and enter the world of their own autistic children.
They aimed to enter the world of their child. Not to force the child to somehow be reshaped, restrained and rejected because of being unable to function soundly in roles and situations of the world, that we have developed.
There are more than one in a hundred people with autistic spectrum disorder. One person said:
"Much as an English person abroad expects locals to speak their language, I felt arrogant that at the age of 47, I was so unaware of their living experience both positive and negative."
Listening to these mothers and fathers of autistic children was spellbinding:
One a Member of Parliament
One who has become a teacher, consultant, lecturer and president of the autism society
One who has gained a PHD (whilst raising 8 children)
One a stand-up comedian who is a single father.
Their determination to "understand" is often met by frustration.
The stand-up comedian said he was desperate for 'just 15 seconds in his son's world'.
However, based on what they have learnt – by experience or research, they untiringly forge a path for their children to enjoy life and reach their potential.
John Williams – a father with a mission
John Williams, father to 13 year old Fin whom he affectionately refers to as 'the boy' writes a powerful blog
My Son's Not Rainman.
He has the courage to introduce humour into his candid tale of daily life bringing up a son who lives with autism. His humour, far from detracting from the challenges he faces, allows the reader to spectate the giddy ride of his and Fin's highs and lows.
Most of the audience were parents of, care for or teach those with autism. They were in helpless laughter at the brutally honest descriptions of the school disco, playing stand in for Santa with and other anecdotes.
Make a Miracle – Make the Weather
John summed up a main purpose of the conference.
"We make the weather' he said, 'whatever else is going on in our or their lives; we can make the weather and manage our attitudes to remain positive and cheerful"
What a responsibility and privilege for any caring for children, to "make their weather" by our demeanour, communication and interaction. Like John Williams we must make sure to make their environment nurturing, refreshing and quenching. This surely will go a long way to facilitate healthy and happy growth.