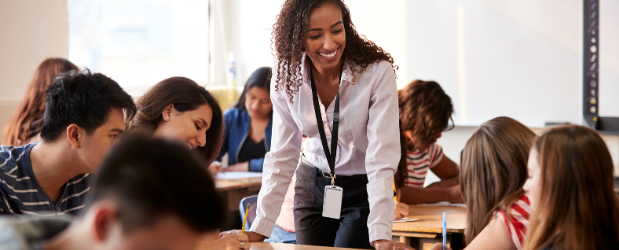 A Secondary school teacher works closely with students in a specific area of study. This gives them an opportunity to share their specialist knowledge, igniting imaginations and stirring passions. It is for this reason that secondary schools arguably have the greatest impact on the next generation of learners.
Secondary school teachers prepare and teach academic, technical, vocational or specialised subjects to children from the age of 11-18. Delivering lessons across the year groups, all the way up to sixth form should the school offer post-sixteen qualifications.
They devise lessons and mark assignments in line with the national curriculum focused around their chosen area of specialism. Whether this is science, art, language, mathematics, history, English, drama or music. Most primary teachers tend to teach the same class of 30 for the academic year. Most secondary school teachers will teach around 300 students a week across the different year groups.
While standing in front of a classroom is a big part of their job, their responsibilities extend beyond the classroom. They are actively involved in the lives of their students and the community, helping students after class. They also mark work and attend consultation evenings to discuss student development with parents and carers. Not only that, they attend conferences and engage in CPD courses to stay at the forefront of their profession.
If you like the idea of teaching a subject you're passionate about, then secondary school provides you with the opportunity. You can share your enthusiasm with your students and help them engage with the subject like never before.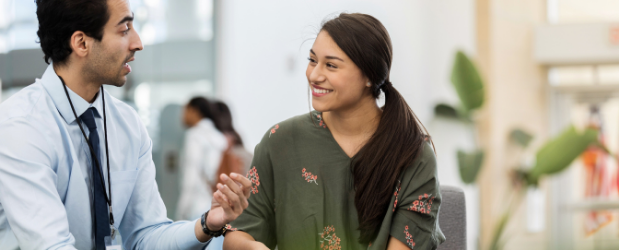 Working as a Secondary School Teacher
A secondary school teacher typically use a number of resources including textbooks and multimedia to involve and engage students. They will then evaluate their performance through a series of examinations and assignments.
Outside of the national curriculum, a secondary school teacher fulfils a pastoral role. This can be assisting students with university applications or supporting them with challenges at home. They may also be tasked with arranging and chaperoning field trips, leading extracurricular activities and at times making administrative and budget decisions.
Day to day they will register their form group and subsequent classes, plan lessons and prepare teaching resources, organise classrooms for lessons, mark work, update records and write reports.
They can also work with educational psychologists, careers advisers, counsellors and social workers, attend meetings and training, organise after school clubs, exam revision classes and even school social activities.
Progression wise, there could be a chance to take on additional responsibilities. This could be departmental or careers leadership, pastoral support or assisting students with additional needs. After gaining a level of experience, teachers could move to become specialist leaders of education (supporting teachers in other schools), a curriculum leader, head of year, deputy head or headteacher.
There can also be opportunities to work for exam boards, local education authorities or in further education.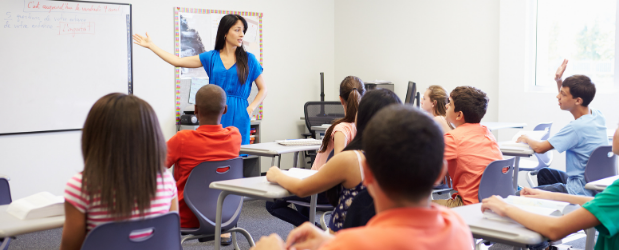 Ways You Can Become a Secondary School Teacher
You can take various routes to become a secondary school teacher, choosing to go through a university course, an apprenticeship or working towards the role in and education setting. No matter the route taken, you will have to complete either an undergraduate education degree or an undergraduate degree coupled with a PGCE/PGDE. You will also have to pass a DBS or police records check.
We will run through each route:
University
To teach at the secondary level in the UK you must have a degree and a recognised teaching qualification.
You choose to complete an undergraduate degree that leads to qualified teacher status (QTS), such as a Bachelor of Education (BEd), Bachelor of Arts (BA) with QTS or a Bachelor of Science (BSc) with QTS.
Or you could do a degree in the subject you wish to specialise in, then complete a postgraduate certificate in education (PGCE). Which can also be completed at university or on a school-based training programme.
To study to become a secondary school teacher you will generally need 4 or 5 GCSEs at grades 9 to 4 (A* to C), or equivalent, including English and maths. Plus 2 to 3 A levels, or equivalent, to study your degree. You can also have a degree in any subject to get onto the postgraduate course.
Apprenticeship
There is also the option to get into secondary school teaching via a postgraduate teaching apprenticeship. You can do this if you have a degree and GCSEs at grades 9 to 4 (A* to C) in English and maths.
Work
Finally, you could work your way up to the position from being a teaching assistant or learning mentor. Doing a part-time degree whilst you work then moving onto a postgraduate teaching course to qualify as a teacher.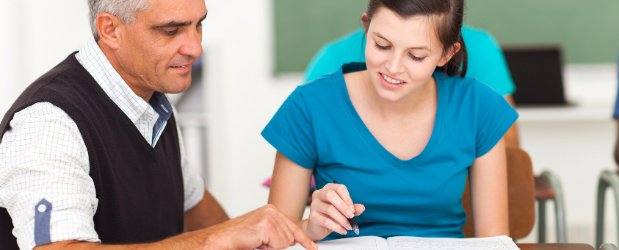 Essential Skills
Teaching teenagers can be challenging. There are certain skills and knowledge that can be greatly advantageous to those looking to pursue this career path.
Good communication and exceptional literacy and numeracy skills are essential. As are organisation and timekeeping skills. Ideally, you will have knowledge of teaching and the ability to design courses, while being able to competently use a computer and the main software packages.
You must be patient and able to stay calm in stressful situations. Having strong leadership skills and not being afraid to take charge when required.
You also need to be flexible, creative and open to change. Creating an exciting, interesting and safe learning environment for the pupils in your care.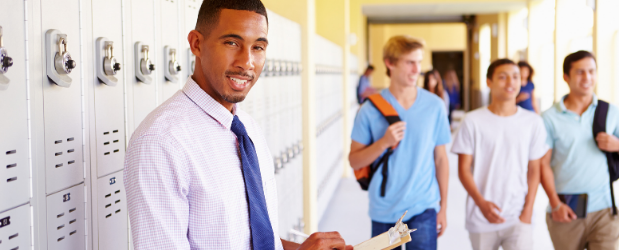 Study to Become a Teacher
If you have the ambition to become a Secondary School Teacher but lack the relevant qualifications, you can take GCSEs or the equivalent Functional Skills qualifications, A Levels or the equivalent Access to Higher Education Diplomas online.
Studying online courses allows you the freedom to move towards your next step and goal while sticking to existing work or family care commitments.
What's more, our Functional Skills and Access to Higher Education Diplomas provide a fast track option to getting your GCSE and A Level equivalent qualifications.
Our Functional Skills can help you achieve the grade C/4 you need in English and maths. While our Access to Higher Educations Diplomas provide different options to work towards university study, depending on the route you want to take into teaching.
For instance, if you want to become a science teacher, one of our Access to Higher Education Diplomas (Science) online course will allow you to study a science degree. From which you can go onto study a PGCE.
Or you could study the Access to Higher Education Diploma (Education), then take a Bachelor of Education degree. However, since secondary schools prefer you to have a qualification in your chosen subject, we would advise you to go with the first option.
Stonebridge Associated Colleges is one of the UK's leading online course providers. We provide many courses from Access to Higher Education Diplomas, including Education, to meet your learning objectives.
Click below to view our Access to Higher Education Diplomas in more detail.