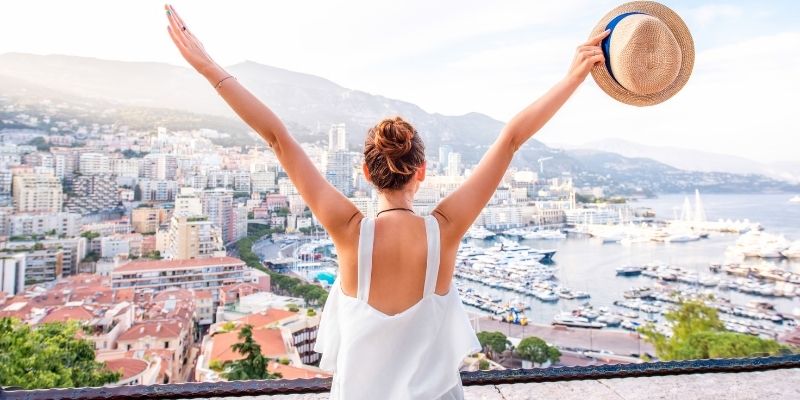 While the UK is incredible and beautiful in its own characteristically charming way, there is so much to gain from travelling overseas. Each country around the globe has something unique to offer, which is why taking the time to travel can be such an eye-opening experience.
Though, no matter how thrifty you may be, travelling doesn't come cheap. This is why so many travellers and backpackers alike try their best to secure an income whilst they explore what the world has to offer. Bar work and other jobs in hospitality are great options, but competition is high for these jobs. Ideally, you need something with a fixed wage that is in demand.
If you are looking to find a job that allows you to travel and move around the world with a regular paycheque, you should consider teaching English as a foreign language jobs. As the international language of business, countries around the world are looking to learn how to speak English.
As globalisation increases, there's never been a better time to teach English abroad.
Why Work Overseas?
Getting paid to travel really can be as good as it sounds. Not only can it be a feast for the eyes and senses, there are a lot of great experiences and new skills you will learn by immersing yourself in other cultures.
Besides learning how to interact with your students despite not being able to speak their language, you will advance your own communication skills as you navigate your new environment. It's also a great way to pick up other languages while you live amongst people speaking them every day.
You will also be forced to come out of your shell and gain confidence, as diving feet first into life in a non-English speaking country will certainly push you out of your comfort zone. Living in other cultures is the best way to see the world with fresh eyes and gain a new perspective.
The time you spend in each country will also introduce you to new people and expand your network. This can be a great benefit to your career, especially as you will no doubt meet other English language teachers who perhaps can help you secure work elsewhere in the world.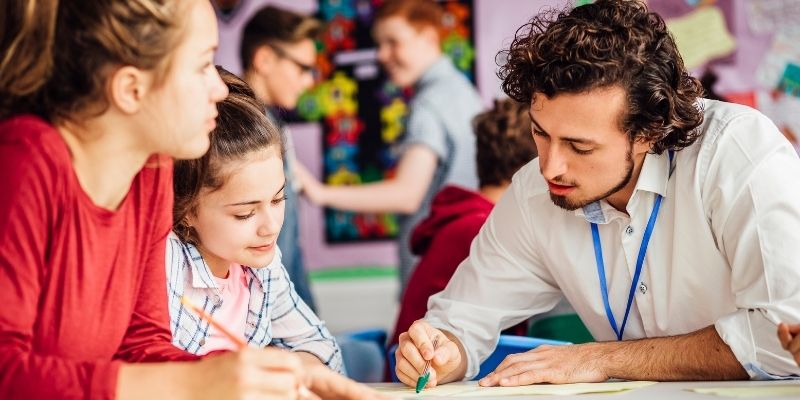 How Does Teaching English as a Foreign Language Differ?
Teaching English as a foreign language differs from other forms of teaching the English language as it is predominantly focused on teaching English to non-native speakers in non-English speaking countries.
In other scenarios, like when non-English speaking children move with their families to the UK, they need to learn English quickly to fit into their new surroundings. The teachers in this instance would first focus on helping them pick up words and phrases that will help them navigate everyday life. They would also give them tasks they can practice as they continue to hear people speak English outside of the classroom environment.
This is referred to as teaching English as a second language, as it will one day become their second language. In comparison, teachers who teach English as a foreign language have less urgency to teach their students, as they still reside in a country that speaks their native tongue.
In this instance, if you were to take English teaching jobs abroad, you would take your time to cover the in-depth complexity of the English language. Diving deep into the intricacies of grammar and punctuation, expanding their vocabulary, working in their spelling and speech. This way your learners will be able to read, write and conversate in English confidently.
What Do You Need to Teach English Abroad?
There are some teaching English as a foreign language jobs you can do without qualifications, but these would be the least paid and with minimal career progression opportunities.
Most employers will be looking for candidates with relevant qualifications and experience, and the most direct way to get that is by taking a Teaching English as a Foreign Language (TEFL) course.
Accredited TEFL courses that have the seal of approval from government or government-affiliated bodies are internationally recognised and highly regarded by employers looking to hire English language teachers.
What TEFL Courses Can You Take?
Stonebridge Associated Colleges are one of the UK's leading distance learning providers, with TEFL courses that are regulated by the Office of Qualifications and Examinations Regulations (Ofqual). With these high-quality courses, you can be assured your career as a TEFL Teacher is getting off to the best start.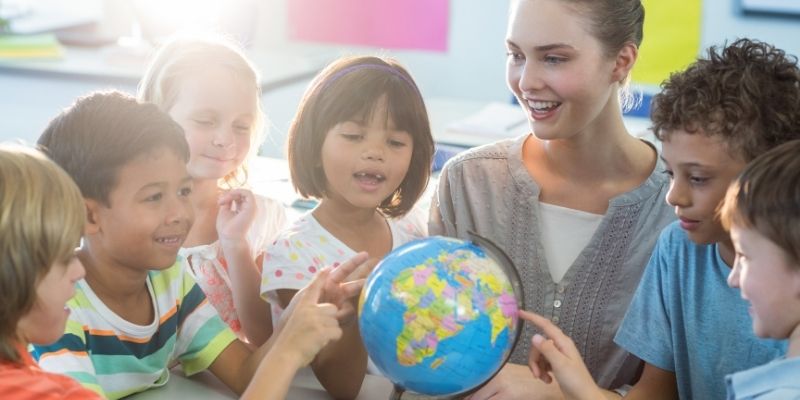 Through our industry-leading online learning platform, you can study:
Teaching English as a Foreign Language (TEFL) Level 5 Diploma Bundle (RQF) 
Study an Ofqual regulated course that provides you with the knowledge, skills and techniques to work effectively as a TEFL Teacher. This TEFL course also runs through how to teach Business English, in addition to other beneficial aspects included in the course bundle.
This full bundle encompasses: 
Level 5 Diploma Teaching English as a Foreign Language Course  
Teaching English Online Course  
Teaching Business English Course  
Introduction to Digital Marketing Course  
NOCN Level 4 International Certificate in Digital Skills for Teaching Online  
Full career support  
CV plus mock interview and feedback  
Access to lovetefljobs.com over more than 5k jobs globally  
Teaching English as a Foreign Language (TEFL) Level 5 Advanced Diploma (RQF) – 420 Hours 
Take your TEFL learning up a notch by studying this Teaching English as a Foreign Language (TEFL) Level 5 Advanced Diploma (RQF) – 420 hours. With four additional specialist courses, your resume will stand out above the other TEFL teachers applying for roles:
Teaching Online and One-to-One 
Teaching Business English 
Teaching Other Subjects in English 
Teaching IELTS (International English Language Testing System) 
How Long Does It Take to Qualify?
If you're wondering 'How long is the TEFL course?' and how long your TEFL course takes to get you qualified for English teaching jobs abroad, this depends on the type of TEFL course you decide to take.
TEFL courses studied in a classroom will take a set amount of time to complete as they are bound by classes and a timetable. If you want to get qualified for TEFL Teacher jobs sooner, you're better off studying a TEFL course online.
This is because online TEFL courses are completed at your pace, so you can blitz through the modules and have the course potentially finished in a matter of weeks. TEFL online courses, UK learners will also be pleased to know, enable you to study around existing commitments. Just log on and learn when it suits you!
Get Started Today
If you have the urge to travel to exotic locations and immerse yourself in other cultures, teaching English as a foreign language can help you fund your experience. Not only does it help you move around the world with financial stability, it also enables you to start a rewarding career that helps others develop important skills.
There is a huge demand for the TEFL teaching skillset worldwide, so taking the time to complete TEFL courses would be the most direct way into this career.
Find out more today by speaking with our Course Executives on 0121 392 8288, visiting our support centre or by clicking the link below!