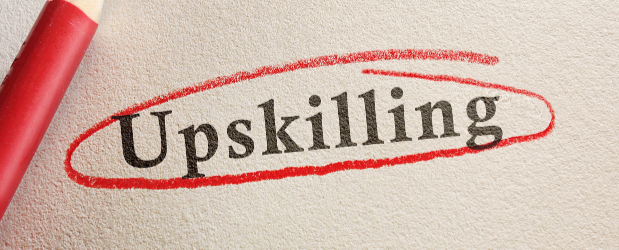 Upskilling has moved on from just being a smart move to almost being essential in today's job market. Ever-evolving technology and the changing needs of society have necessitated on going training to keep up with changing processes and systems. That being said, it shouldn't be viewed as a chore. By embracing the benefits of upskilling, you can align yourself with many exciting opportunities.
Upskilling is the process of learning new skills and competencies. You may already be accomplished in your current role or area but building on this enhances your capabilities.
Today, there's increasing pressure for employees to take on more responsibilities and fill the skills gap. By 2030, it's anticipated the UK will face a widespread skills shortage. So, there is a real need for employees and employers to embrace this continued training culture.
Employers see the benefits of upskilling through increased staff retention, a more effective workforce and reduced hiring expenses. But as an individual, there are many advantages to investing in developing your skills.
Find out more about the different ways you can benefit from upskilling below.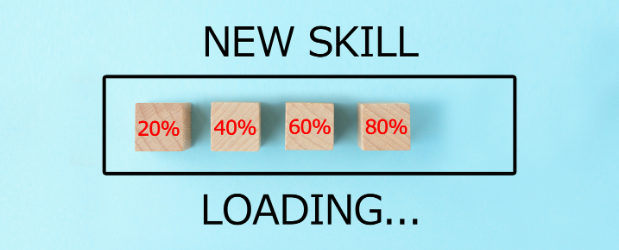 Upskilling makes You More Productive
By taking the time to learn new skills relevant to your role, you can do more in less time. You'll be less likely to depend on other team members to finish a task if you are more capbale and competent. Plus, you'll be better positioned to take on more challenging duties.
Overall, you'll be able to contribute more towards your team's successes and garner better results. This will boost your sense of achievement, belonging and satisfaction in your role.
You will Increase Your Confidence
Being more competent in your role typically links to an increased level of confidence. Gaining additional knowledge and being able to do and achieve more would make anyone feel better about themselves. But it also makes you more confident to speak up and voice your opinion. Skilled employees tend to be proactive and often identify solutions before problems escalate.
You will Embrace Change
For many, embracing change can be a difficult concept. Especially in the workplace as new systems and processes are rolled out or roles are redefined. Through upskilling, you're purposely putting yourself out of your comfort zone to learn something new. Which helps you get comfortable with being uncomfortable. You may not always be on board with the change, but you'll be better prepared to adapt and adjust.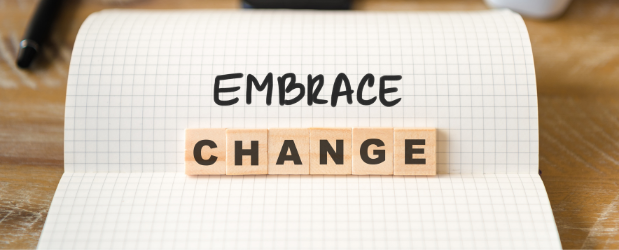 You're Less Likely to Move Jobs
Research has shown that development opportunities are vital for employee retention. With 70% of respondents in one study stating they'd consider leaving their role for one offering better employee development measures.
No one enjoys looking for a new job. If your company offers upskilling opportunities or the utilisation of the skills you've gained elsewhere, you're less likely to move on. By exploring new areas of interest and talent, you can transform the job you have into the one you want.
Upward Mobility
One of the main benefits of upskilling is the increased chance of securing a promotion, a pay raise or both.
When these opportunities arise in your workplace, it's wise to have completed some relevant additional training. You'll better align with the skillset and prove you're dedicated to your work and its ongoing development. These are qualities employers like to see and they will help you stand out against other applicants.
Discover New Career Paths & Interests
When you learn new things, you're never sure where that knowledge will take you. On your journey to master one skill, you may come across a new career path you'd not previously considered. You might also discover new passions and interests. Finding something that excites you or that you're particularly good at and wanting to explore it further.
Upskilling can certainly be good for your career but it's also great for personal development. Potentially uncovering opportunities to change job roles and do something that provides more enjoyment or satisfaction.
Boosts Your Employability
Many people upskill to align themselves with new career opportunities. Companies look for candidates who are both well-trained and versatile. And should you have a range of desired skillsets, you'll stand out more than those with less to offer.
Listing your further training and additional capabilities on your CV shows initiative to the employer. As well as your preparedness to continue learning which also increases your value.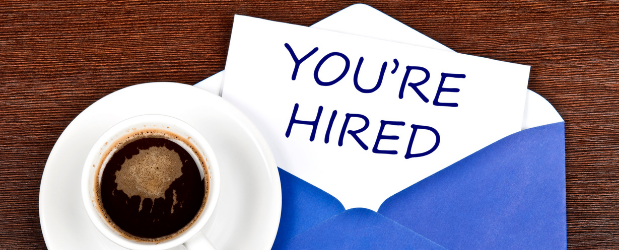 Improve Future Job Security
No job can guarantee lifelong security. However, being an employee that is valued for their skills, drive and enthusiasm certainly helps. By continually gaining knowledge and improving yourself, you'll continually be viewed as an asset to the company.
So, if ever there comes a time where redundancies are considered, you're less likely to be at risk. This is because employers generally assess both technical skills and commitment to the job. Simply being the employee who shows up in these cases won't go in your favour.
Upskill with an Online Course
If you want to align yourself with new opportunities but you don't have the necessary skills, we can help.
Stonebridge Associated Colleges is the UK's leading distance learning provider. Offering thousands of online courses to meet almost any learning objective.
Whether you're upskilling for a promotion, to go to university, or to better perform at work, there's a course to suit.
We offer everything from courses in business and web design to Access to HE Diplomas and functional skills.
What's more, because our courses are all online, you have the flexibility to complete them at a time that suits. There are no classes to attend or timetables to stick to. You're simply supplied access to our student portal where you will find all your course materials. Allowing you to start your studies the same day you enrol.
Whether you're upskilling around your current job or before re-entering the workforce, you can manage it around your schedule. Giving you the freedom to complete the materials as quickly as you like. And making completion possible within weeks or months.
You can find out more about what it's like to study an online course in our blog. Or, if you're ready to reap the benefits of upskilling, you can browse our course offering below.