How to become a social worker
Do you want a career that makes a real difference to people's lives? Have you got the drive and motivation needed to empower vulnerable individuals? If so, a career in social work could be suited to you. However, before you get going, we thought we would prepare some information to help you along the way. Read on and discover everything you need to know about becoming a social worker.
What do social workers do?
If you've never been involved with social services personally or professionally, you may not know exactly what the role of a social worker entails. To put it simply, social workers are there to empower vulnerable groups and enable individuals to live independently, without external intervention. To give you a more conclusive idea of what the role entails, we've compiled a list of the responsibilities of a social worker:
Making difficult decisions about appropriate courses of action on behalf of vulnerable people and families.
Acting as a source of information and guidance.
Keeping up to date on appropriate legislation.
Keeping exact records and making sure reports are ready in case of legal action.
Attending court hearings and providing evidence.
Taking part in regular training days and schemes to improve practice.
Crafting and overseeing packages of support which will help people to live independent and fulfilling lives.
Holding interviews with families and individuals to assess their individual situations.
Working together with other professionals, such as police and teachers, and writing up reports and assessments.
Working together with other agencies and making referrals.
Working in multidisciplinary teams and attending meetings regarding things like mental health or child protection.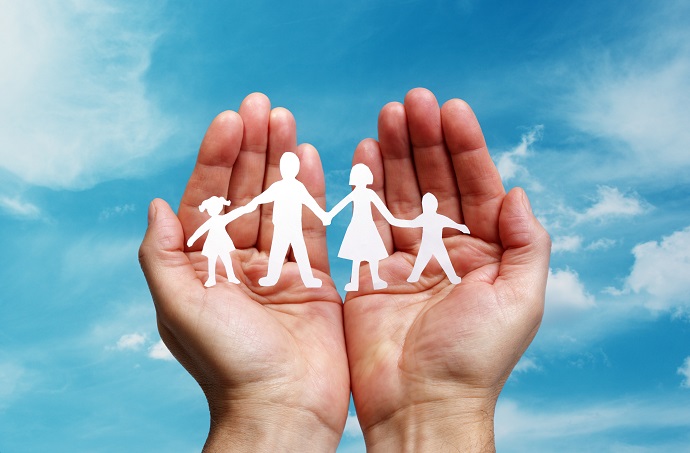 What are the different types of social worker?
Of course, the nature of your daily duties will heavily depend on what kind of social work you are doing. Since there is a need for trained and professional social workers across the board, there are a number of different areas in which social workers can choose to work. Usually a social worker will specialise in a particular area. Examples of these areas include:
Children and families social work
Adult social work
Mental health social work
Forensic social work
Hospital social work
What skills do you need to be a social worker?
If you plan on becoming a social worker, you will need to be:
A good listener: First and foremost, social workers must be good listeners. The most successful and effective practitioners are the ones who take time to listen to and understand the service user's problems. This way the service user feels respected and the social worker will have the information they need to illicit positive changes.
Organised: It's no secret that social workers have busy schedules. This is why they must be highly organised and able to order their priorities effectively. By doing this, they will ensure that the most urgent matters are always handled first.
Emotionally intelligent: In order to become successful social workers, practitioners must be able to read and understand other people's emotions. Often, service users are reluctant to reveal information unless prompted. As it is a social workers responsibility to keep the person safe, they must be able to tell when there is something wrong.
Empathetic: Social workers will often come into contact with people who have experienced traumatic things, or lived difficult and painful lives. For this reason, social workers must be sensitive to this, and treat people with the empathy and understanding they deserve.
Resilient: Being a social worker takes a lot of resilience. Firstly, professionals must be emotionally resilient, as they will no doubt be exposed to some upsetting situations. Secondly, they must be professionally resilient and willing to continue trying to help even when they receive knock backs.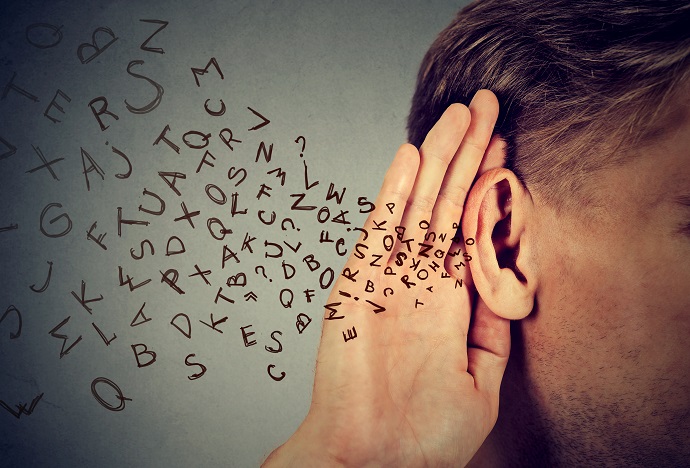 Which course will you need to study with Stonebridge?
In order to become a practicing social worker, you must first have a degree in social work. If you do not yet have the qualifications that you need to get into university, then the Access to HE Diploma (Social Work) can help you get there. This award has been specifically designed as a viable alternative to traditional A-level qualifications. Perfect for individuals who have been out of study for some time, the Access to HE diploma (Social Work) combines social work teaching, with academic skills based training.
What other related courses do we offer?
Although the Access to HE Diploma (Social Work) will teach you all you need to know to gain entry onto a university social work course, you may consider enrolling on another course to supplement your learning. When it comes to social work, the more you know, the better. At Stonebridge College, we have a wide range of accredited courses which will help you further develop your practice. Here are five courses which we think will be beneficial to aspiring social workers: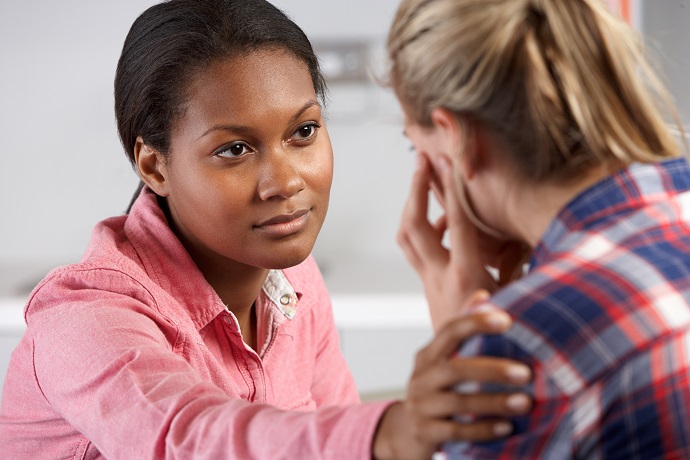 What will you need to do after the course?
Get a degree in social work: In order to become a practicing social worker, you must have a social work degree. This can either be an undergraduate or master's level qualification; depending on your situation. An undergraduate degree takes three years to complete, however, if a student already has a degree in a different topic, they can opt for the master's which takes two years. For most jobs, you will have to obtain at least an upper second class degree.
Register with the HCPC: The Health Care Professionals Council (HCPC) regulate social work practice and monitor the standards which are being delivered. In order to practice social work, you must first be a registered member of the HCPC.
Find a job: Once you graduate, you will need to apply for your first role. Fortunately, social work degrees involve a large portion of practical placements. This means you won't be unfamiliar with the working environment. You may also have some good contacts in the field. If you need to broaden your search, you can apply to local councils, charities or even the NHS.
What kind of salary can I earn?
As a newly qualified social worker, you can expect to earn around £22,000 per year. However, once you become more experienced, you can expect that number to rise significantly. As an experienced higher-level social worker, you could earn up to £40,000 a year. If you begin your social work career within the NHS, you can expect to earn a slightly higher salary. Typically, NHS social workers begin on Band 6 of the pay scale, meaning they get £26,656 a year.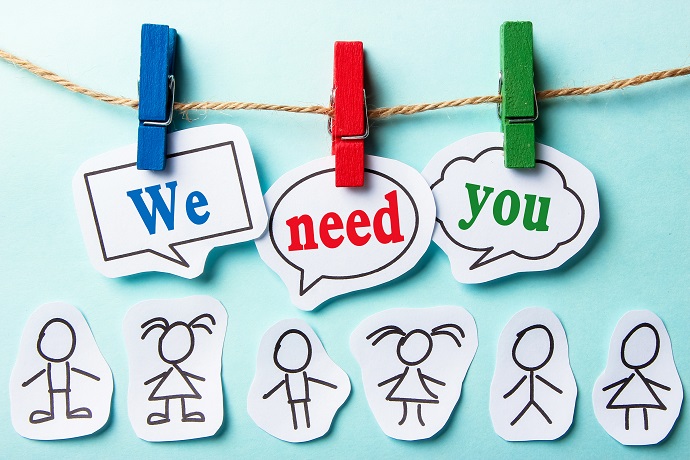 What are the benefits of this role?
It's rewarding: As a social worker, you are able to witness the positive changes you are making first hand. It is a privilege to be able to enter people's lives and help them when they need it the most. Seeing people build their independence and watching families thrive makes all the hard work worthwhile.
It's varied: Unlike a monotonous office job, a career in social work will see you doing different things every day. One day you could be out meeting with a family, and the next you may be providing evidence in court. This variation means you will be learning all the time and challenged regularly.
You have flexible career options: There are many different areas within this profession. Whether you prefer working with children and families, adults, or those with physical or mental health issues, there will be a suitable career path to match your needs.
There's a good career outlook: Unlike many other oversubscribed career choices, there is a great need for new and innovative social workers. Once you have trained and developed confidence as a practitioner, there will be plenty of job opportunities. Furthermore, there are plenty of related fields in which you could find work, too.
There are opportunities for progression: If you want to progress within social work, you are able to work your way up to managerial positions. Alternatively, your social work qualification and experience could lead you into other areas such as policy writing, charity work or child psychotherapy.
It's a changing area: It's no secret that social work sometimes gets bad press. However, thanks to new schemes, passionate teachers and enthusiastic students, the face of social work is changing. New models and methods are set to make some big changes in the coming years.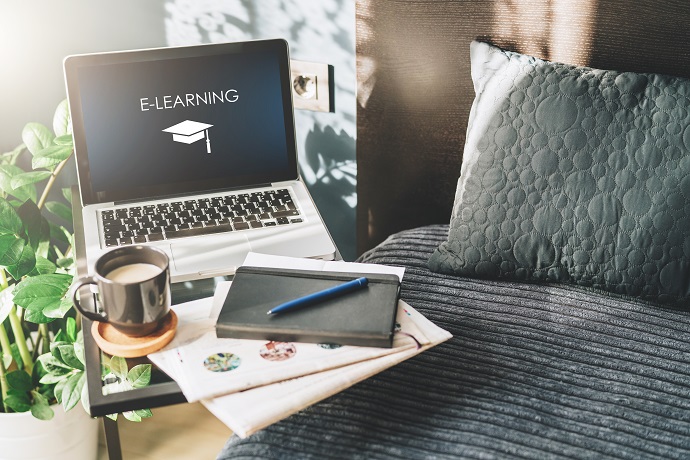 Distance learning vs. classroom learning
If you've never studied a distance learning course before, the concept can seem alien. However, let us reassure you that there is nothing to be afraid of. In fact, we believe that for many people, distance learning is a superior study option. Here are our reasons why…
There are no set classes to stick to: Since there are no scheduled classes, the distance learning method is perfect for learners with busy work and family lives. Instead of rushing from work to college, and then from college to home, students can schedule their own time and complete their lessons when it suits them.
You can move at your own speed: Often in a classroom environment, the teacher works at a set pace, which accommodates all of the students. This is great, unless your working speed is significantly fasted or slower than the majority. With distance learning, you are able to set your own speed and complete the material at a pace that suits you.
You don't have to leave the house: After an already busy day, there's nothing worse than venturing out in the cold weather, braving public transport and sitting in standstill rush hour traffic to get to your evening college class. Fortunately, with distance learning, you gain all the benefits of classroom learning, without moving from the sofa.
You gain more independence: When students enrol on distance learning courses, they become much more independent studiers. Rather than being there in person and answering every query, distance learning teachers and tutors act as a safety net, offering support only when students need it.
It's the future: There's no doubt that education is changing. We're not sure exactly what's going to happen, but following the rise of the internet and technology, we think that the distance learning model is the future. Therefore, if you familiarise yourself with it now, you will be ahead of the curve.