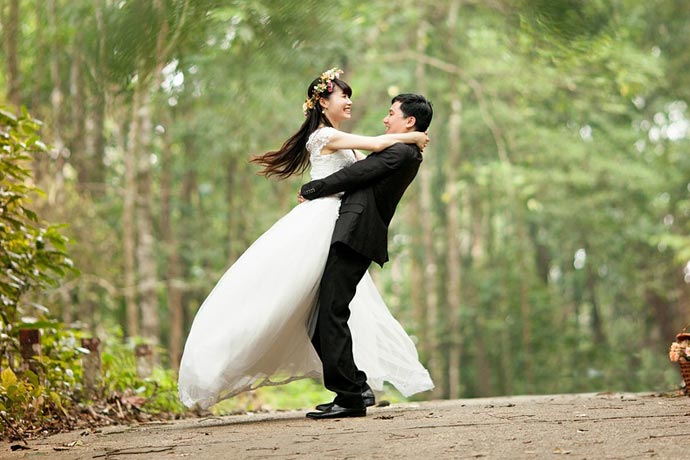 Your next career could be in the wedding industry
With the wedding industry constantly booming and wedding season currently in full swing, there isn't a more perfect time to seize the various opportunities to boost your income and build an extremely exciting and satisfying career.
As a wedding planner, you could be highly responsible for making the most important day of someone's life completely magical. With a range of flexible working hours to suit you and your lifestyle as well as the option of working remotely, it is the perfect opportunity to earn extra income.
As a qualified wedding planner, you can expect to earnings to be in the regions of around £16,000 – £20,000. Senior wedding and event planners can earn around £25,000 or more.
Why become a qualified wedding planner?
There are a very few careers that allow you to be creative but wedding planning is a highly creative and versatile career where every day is different and there's lots of spontaneity. With weddings becoming increasingly complex to plan and a growth in the market for wedding planners, you are constantly meeting happy, newly-engaged couples making sure that their big day goes without a hitch, whatever their budget.
A course in wedding planning can help provide you with the skills needed to operate as a wedding planner and introduce you to elements of wedding planning, including planning a wedding abroad and designing the perfect wedding theme.
A course in wedding planning and event management can give you all those essential skills in order to understand your clients' needs, budgets and advising on a range of creative ideas, themes and venues. You also learn the ins and outs of planning an event successfully and exploring the general concept of event management. It can also provide a platform of launching a successful wedding planning business.
All in the details – becoming a wedding florist
If you have a great eye for detail and absolutely love putting together beautiful floral arrangements and centrepieces, then you have a blossoming future as a florist. You can now primarily focus on flower arranging for weddings, as such as wedding bouquets and decor.
We offer a unique opportunity to undertake a
wedding floristry course
providing you with the important skills and offering a valuable first step to a unique, challenging and stimulating career.
Becoming a self-employed wedding planner is a great way to fit a career around your family life
Wedding planning can be a highly challenging career with a dynamic environment where the pressure is always on. it offers you the chance to be immersed and involved in many different aspects of the process of wedding planning, from venues, outfits, photography to even helping arrange the honeymoon.