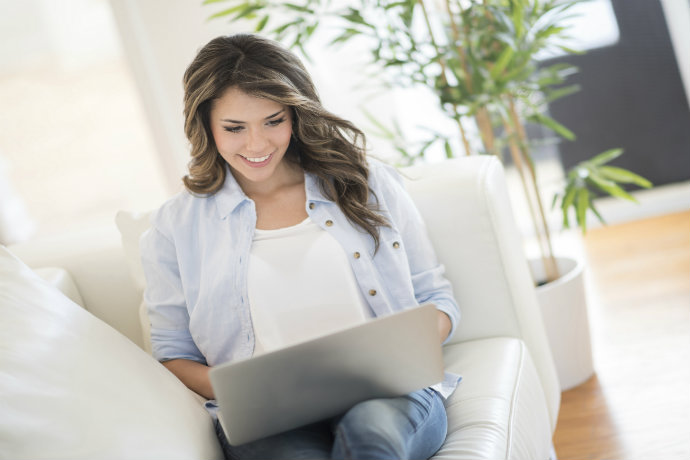 10 Secrets of successful learning no matter what your age or ability
It may have been sometime since you've been in an exam hall or handed in course work. You may be a bit out of practise on when, where and how to study effectively. One thing is for sure. Your thirst for knowledge and learning new things goes on.
If you subscribe to New Scientist then you may have come across an article titled Know it all: 10 secrets of successful learning. If not then it's definitely worth a share. Here's a summary of their ten successful learning techniques for you to give a go – whether you're excited about starting a new course with us or want to try some new study tips:
1. Know what time to learn
Older adults tend to function better in the morning. They have what can be described as 'morning brains' according to a study at the Rotman Research Institute at Baycrest Health Sciences in Toronto, Canada. People between 60 – 82 years of age displayed better attention spans in the morning than in the afternoon. Younger adults control of attention was still very active into the afternoon. Everyone is different. You may be a 'night owl' and become more alert in the evening – the added benefit is that research shows sleeping after learning a new fact or skill, helps to retain it.
2. Quiz yourself to remember the answers
Testing yourself on what you've studied is important. It's not effective to quickly read your notes over and over again without it sinking in. You need to think actively about ideas if you're going to remember them. What matters is trying to retrieve the information that you've learnt and apply it. Ask yourself… what have I just learnt? Where could it be used?
3. Learn without learning
Learning needn't be hard work. You can learn whilst your mind is on something else. This is called passive learning and it's most effective while you're doing something relatively undemanding. Listening to French tapes while you're washing up your dishes is much better than writing lengthy emails.
4. Use distractions to your benefit
Everyone's mind wanders off topic from time to time. Having your focus split up is not necessarily a bad thing. Obliviously if your attention on study is consistently being interrupted by texting, checking Facebook or something else, then your learning will suffer. But, if you're going to have to practise what you've learnt in a busy, noisy, fast moving place (where distractions happen) then distractions, while your learning could be good training.
Partner up as a pair or in a group
Meeting up with other students face to face or in an online community can reap rewards. As the saying goes "Two minds are better than one" if you feel you need to have a chat and to bounce ideas back and forth. Clarifying anything you're confused about with others can help with stumbling blocks. This can aid you to go forwards, refocusing your efforts to study solo.
Turn on your console and play a video game
Teenage gamers (and fully grown adults alike) will no doubt be happy with this suggestion. Gaming is apparently an ideal downtime activity if you're learning to play a new sport, instrument or anything that requires a constant, repeatable use of your senses and physical movements – using a gamepad or joystick helps to improve hand-eye co-ordination. The best ones to help develop your visual, cognitive and motor skills are fast paced action games which get harder through each level.
Put your feet up
Taking a nice break after studying a long list or memorising some historical facts should help you to remember the information. It seems rest, like sleep can consolidate memories. When you've just finished a hard mental marathon – go off and take a break. Perhaps play a video game, make a cup of tea or have a lie down. Then test your efforts by quizzing yourself.
Pretend that you're a teacher
You may remember something better if you think you may have to explain or teach it to someone else in the future. If you actually then do the teaching, then that's even better. Pretending that you need to pass on what you've learnt helps organise your own thoughts. It also helps to identify gaps in your knowledge that you may need to fill.
Try interval learning to get the best results
Mixing up the length of time between revising can have an impact on your memory. You should aim to revise information about two to three days after learning it, to maximise the amount you can remember a week later. If you want to remember for a longer time, say a year, then it's good to continually refresh – revise a month later and then on a monthly basis. It's recommended to review something important at least once a year to remember it well, 10 years in the future.
Take action and just do it
If you've found it hard to sit still on occasion and lack of study has ended in less than desirable exam results, don't be hard on yourself…at least not for an extended period of time. Pick yourself up, forgive yourself for procrastinating and move on. If you stay positive; break big projects into smaller tasks, then it's likely you'll perform better and procrastinate less than students who stay negative.
Also, it's good to make use of your tutor, the Student Learning Community and our Facebook Page to connect with fellow students and gain the help and support you need. It can take a strong effort to break some poor habits and undesirable work practices but with these suggestions, we're confident they'll work for you.