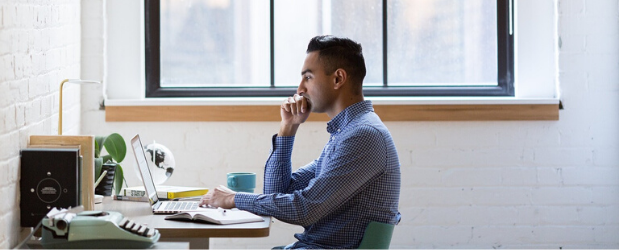 Embarking on any form of learning is a big commitment in terms of time, effort, resources and money.
Thanks to range of education providers out there, anyone can learn almost any subject or area of interest they like. This is incredibly empowering as it allows literally anyone to learn new skills.
Whether that's someone taking an Access to HE Diploma to start a new career. Or an independent businessperson studying Sage so they can do their accounts properly.
The options are near endless. Especially as many of these courses are offered online, eliminating the need for classrooms and evening classes.
This also brings with it a shift in how people learn. Before distance learning the educator (teachers) drove the learning.
Classes would be held, homework assignment issued, and tests eventually taken. All directed and driven by the teacher.
Online learning puts the responsibility of the student's learning with the student. The courses are laid out, the objectives defined. It is down to the individual to meet those objectives and pass.
But this does raise the efficacy of online learning compared to its bricks and mortar counterpart.
Flexibility
Traditional learning – in a school or college setting – follows a strict timetable. School starts and ends at the same time every day.
Terms start and end roughly around the same time each year.
GCSEs and A Levels take 2 academic years to complete, no matter what.
Online learning however provides you a huge amount of flexibility, both in terms of how you study and how much you study.
Online learning lets you study at home, when it suits you. Rather than in a classroom when the institute says you must be there.
For anyone in full time employment and/or has a family to look after, that puts you under a lot of strain. So being able to choose the best time to study means you are far more likely to study and, more importantly, stick with the course to completion.
Because you choose your pace of study, you can choose how quickly you want to complete the course. This means you could complete an Access to Higher Education Diploma inside of 9 months, rather than 2 years.
Admittedly, the efficiency is yours to make but at least it's an option. Traditional settings simply don't accommodate for that.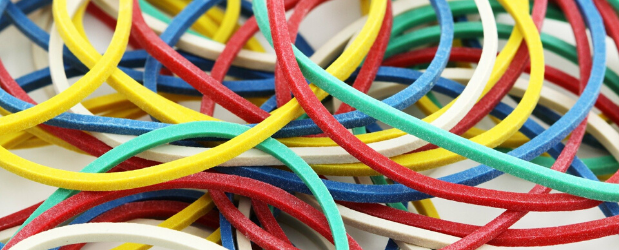 Resources
Traditional education settings are expensive to run. They have buildings – sometimes vast campuses – which need to be maintained.
Electricity and heating. Administration staff. Cleaning staff. Educators. IT infrastructure. Textbooks and other reading material.
It all needs to be paid for and maintained. Textbooks especially as an ongoing and exorbitant cost to most institutes. Not least of which because of how quickly they go out of date.
This is in part to the phenomenal pace at which society now moves. But that's of very little comfort to a student learning from a book several years out of date.
Online learning courses don't have textbooks. All the course materials are online and all instantly accessible.
So, the material is never out of date. Nor is there the cost or waste of replacing textbooks.
Moreover, you can consume the material as soon as you want to, as much as you want to, making your learning more efficient.
Time
Because online education is…online and there are no buildings within which to sit, there are – unsurprisingly – no classes to attend. Because there are no classes to attend you save a lot of time.
There is no commute, be it from home or a mad dash from work. There's no time spent in classes trying to learn a condensed course while keeping one eye on the clock because you need to get home.
Instead you can just focus on the learning.
However, you also save yourself the logistical headache of attending classes. If you're working, you need to make sure you leave with plenty of time. Or swap shifts. Or agree to take a shorter (or not) lunchbreak with your line manager.
If you have children, you need to arrange for childcare. Whether that's a neighbour, a childcare service or your partner, you need to make sure everyone is where they're meant to be at the right time.
Then you need to find the time to do the work you've been set ahead of the class the following week. It's a lot of pressure.
Online learning allows you to map out times when you can study. The best advice is to block out the things you can't move. Work, holidays, birthdays etc. That then gives you a clear indication of when you can study.
This has the added benefit of determining when you can realistically complete your course. While you have 2-years to complete an Access to HE Diploma, your schedule may allow you to complete it sooner.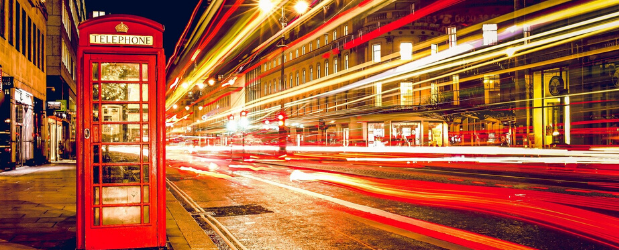 Agility
Things change at an alarming rate. So much so, there are very few industries that aren't innovating quicker than most people can keep up.
Be it engineering or marketing, it doesn't take much for skillsets to become obsolete or, at least, antiquated.
Online learning gives us the opportunity to stay ahead of the curve with short courses to learn the latest method or technology.
Similarly, short courses allow us to pivot our skills into new areas of interest, diversify or start a side business.
On a more fundamental level though, online courses allow for materials to be updated quickly and efficiently, with minimal cost.
Because the material is the most up to date it can be, you are moving forward in your career equipped with the most relevant knowledge.
Success
Online courses have a higher completion rate than their traditional counterparts. There are a few reasons for this.
One is assessments are a regular part of your progress. Either through assignments or short tests. These give you a clear steer of how well you're doing and the detailed feedback that comes with it gives you areas to work on.
Studies also suggest that regular assignments increase engagement and note taking.
Studies conducted by IBM also indicate that knowledge retention with online learners increased by a factor of 5.
The other advantage of online learning is you can consume the information as many times as you need to until you understand.
You'll never have that 'blink and you missed it' moment you can sometimes get in a class when the teacher changes the slide too quickly.
The upshot of all this is that you are more likely to complete and pass an online course than you are in a traditional setting.
Which means you are more likely to progress your academic or professional career. And it doesn't get more efficient than that.
Stonebridge Associated Colleges is a leading online learning provider, offering a wide range of courses from A Levels to Access to HE Diplomas.
If you want to learn something new or start a journey towards an exciting new career, we can help.
Simply get in touch with a member of the sales team or enrol online.
To view our range of fully accredited Access to Higher Education Diploma courses click the link below.