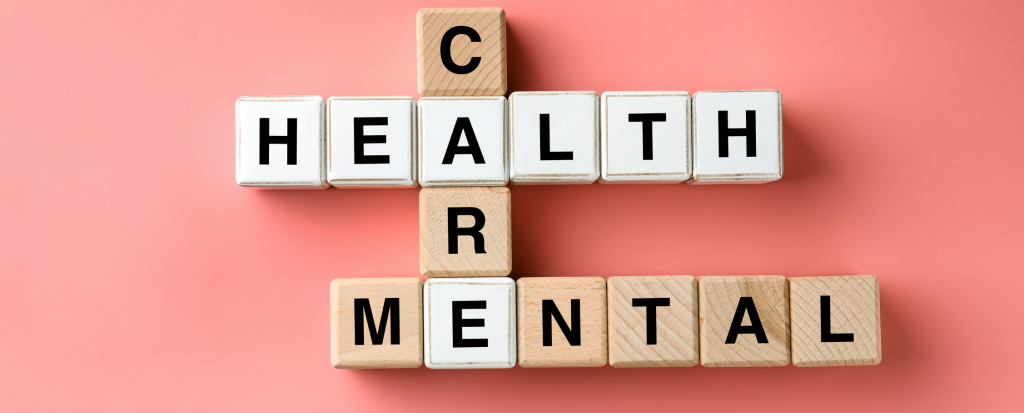 Starting a mental health awareness program at work can help support people who are dealing with mental health issues. It can be isolating navigating poor mental health, especially if there isn't any support in your workplace.
People who are struggling with their mental health may not be aware of what they can do about it. Alternatively, people may not know the signs to look out for if someone is struggling and needs some help.
By creating a mental health program you're opening up the dialogue about mental health. Ensuring people are aware of what resources are available to them should they need and want it. This in turn will lead to a more positive work culture.
If you're considering starting a mental health awareness program then this article will help you get started. Read on to learn how to set up your very own mental health awareness program.
Getting Started
Before you start bringing your program into fruition you need to decide what it is you want to achieve. Identifying your motivations and outlining your desired outcomes will help give you direction.
What is your Motivation?
Deciding on your motivation can help identify the areas that you will be focussing on. Whether it's because people are struggling with their workload. Or if management isn't trained well enough to understand the importance of good mental health.
Perhaps it's because there's nothing in place for those who need it. Or if there is, they aren't aware of what it is that's available.
It might not be something specific either. You might just feel like your organisation hasn't opened the floor to this sort of conversation before and you want to start a movement to draw attention to it.
What is your desired Outcome?
It's important to know what your aims are. This allows you to let your employers know what you're hoping to change about your workplace to benefit the company.
Pitching your idea without a clear vision won't play in your favour. Employers need to understand the value of the program, who it's for and how they can make those changes.
This is especially important if you need a budget from your employer to execute your program. Without being able to back up the program with valid reasons they'll be less likely to fund it.
A good way to improve the culture around mental health is to suggest people enrol on a course. This helps to develop the knowledge and understanding of mental health and how it can affect the workplace.
There is a range of courses designed specifically for mental health in the workplace such as:
These courses are specific to mental health in the workplace. Allowing anyone within the company who enrols to gain skills to promote a positive work culture. As well as learning about how to effectively spot the signs of mental health issues.
Another great option is to request changes be made to the company policy. This ensures that people who are having a challenging time feel supported and secure within their role.
You could implement this by suggesting mental health become a dedicated part of 1-2-1 meetings with management. So that should any issues arise, management can be their to support their team.
Creating the Program
After you've worked out what it is you're trying to achieve you can start implementing the changes. Focussing on how you'll present your program and who can support the work you're doing.
Depending on the size of your company this may be straight forward. For example, allocating a time when everyone is free within the week.
However, if you work for a larger corporation it's more challenging to find time where everyone in your company is available. It's not impossible and there's more chance that people will support your efforts and take on some responsibility. But you just need to keep that in mind.
Small Organisations
Within a smaller organisation there is less to consider when planning your mental health awareness program. Most likely you'll be able to arrange with colleagues directly and decide on a date pretty quickly.
After you've decided when your presentation will be then you can plan what it is you're going to say. This could be done easily in an all-hands lunch. Giving people the opportunity to ask questions and understand what it is you're trying to do.
Alternatively, you can contact an organisation and bring in a guest speaker who can share their knowledge and experience.
A quick search will show various non-profit organisations focusing on mental health in your area. For example, Mind is an organisation with many bases up and down the country. They have ambassadors that can come into a workplace and discuss their experience with mental health. Which could potentially inspire someone to seek help for their own issues.
Big Organisations
A larger organisation may not have the means to bring everyone together in one place. They may not have meeting room big enough. Or everyone may not be available for a meeting at the same time.
It's a good idea instead to work with departments individually and scheduling a timeslot. This is a more flexible approach than trying to organise one big event.
However, if you were considering a guest speaker then you'll need to keep them in the loop. As they will have their own schedule that you'll need to take into account.
It could also be worth speaking to the HR team to collaborate on the project. They might already know of resources you can use. As well as their own ideas on what it is the company needs from speaking to others within the business.
By creating a mental health awareness program you're helping kickstart the discussion around mental health. This can make a huge difference to the views on mental health within your company. The work you'll do will hopefully inspire positive change and making your company a better place to work.
If you'd like to introduce a mental health awareness program in your workplace then we can help.
Stonebridge Associated Colleges is one of the UK's leading online learning providers. We offer a range of mental health related courses that could be beneficial to you.
Once you're enrolled onto the course the information is readily available to you. Plus, there are dedicated tutors who are experts in their field that will support your learning. Allowing your workplace to develop the skills needed to support people's mental health.
To learn how to prepare for online learning visit our blog here. Or get in touch with one of our advisors to learn more on the courses available.