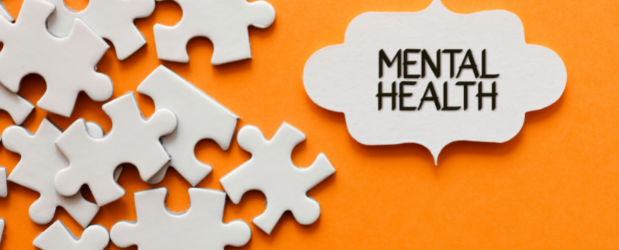 The key focus of a Mental Health Worker is to support the psychological and emotional well-being of those who are experiencing enduring mental health issues or illnesses. They work as part of a multidisciplinary team which can include doctors, social workers, therapists and psychiatrists. They work in a range of settings including hospitals, individual's homes, health centres or GP Practices.
Roles of the mental health worker can entirely depend on their client's needs. However there some routine or core tasks that most mental health workers will carry out. This includes support with daily activities, monitoring their clients' conditions and assisting in administering therapeutic care.
Mental health workers need to possess a good understanding of common mental health issues and how to support individuals with challenges. They need to be calm under pressure and capable of defusing situations that their client mind find overwhelming.
Most of all, as with all care roles, a mental health worker needs to be caring, supportive, non-judgemental and patient.
Working with invidiuals with complex needs and a list of challenges can make for a difficult job at times. However, you will make a significant and lasting different to the lives of the people you help, should you choose it as a career.
The Role of the Mental Health Worker
Mental health is an integral part of our overall health; indeed, there is no health without mental health. It is determined by a wide range of socioeconomic, biological and environmental factors. Recent studies show that within the UK, 1 in 4 people will experience a mental health issue of some kind each year. 1 in 6 people report experiencing a common mental health issue (like anxiety and depression) every single week in England.
As with physical health, everyone has mental health. This is not to say that everyone suffers from mental ill-health. There are so many services available in the UK to people that do suffer with their mental health. These are places such as Samaritans, Mind Infoline and Rethink Mental Illness Advice Line. These are all examples of places that a mental health worker could work. There is also the opportunity to work in residential settings, such as care homes for aged care, supported living or specialised units.
Mental health workers play a key part in ensuring individuals get the right support at the right time, as close to home as possible. Including a broad range of support systems, that cater to indiviudals with a wide range of requirements. Providing the help that is needed, when it is needed allows the individual to live their lives as independently as possible.
This is the sole reason that mental health workers are found in so many sectors of the healthcare industry.
Key roles and responsibilities
As a mental health worker, you work directly with not only individuals with mental health issues or illnesses, but also a multidisciplinary team of professionals. As part of this team, you provide support and basic care typically outlined in their care plan.
Mental health workers plan and lead individual, family couple or group therapy to address the individual's issues. They can also develop and lead focused group activities. They closely monitor their clients, looking out for changes in behavioural patterns. As well as making reports on their moods, mental alertness, aggression, sleeping habits and eating patterns.
These reports are then passed over to doctors, nurses and psychiatrists, to build and develop a care plan for the patient. The role that the mental health workers play in this process is essential, occuppying a position of trust and often advocacy within the team supporting the individual.
Duties of a Mental Health Worker
Two days in the life of a mental health worker are rarely the same. Dependent on the setting that you'll work in, although this quite often changes, your responsibilities can also vary. How severe the the individual's challenges are will determine the kind of role you'll have. This usually involves assisting with the daily routines and may include help with self care, support with daily tasks, socialising, budgeting, home management and more.
A compiled list of the daily duties of a mental health worker can include:
Providing care and support daily to clients, and intervening during crisis periods
Collaborating with other medical professionals to develop support plans
Monitoring and supervising clients to ensure their safety
Looking out for behavioural changes
Engaging in therapy sessions with the clients and occasionally their families
Documenting and keeping clients records correctly
Helping clients with daily activities
Recommending clients to doctors or psychiatrists for further treatment, if necessary
Building a relationship with clients and their families to establish a trusted relationship
Giving clients evidence-based therapy, such as Cognitive Behavioural Therapy (CBT) for tackling anxiety and depression
Assessing clients whilst discussing their problems
Educating clients' families about the mental health problems faced by patients, and what can be done to lead to recovery
Carrying out risk assessments on clients
Ensuring patients do not harm themselves or others
Helping to find the root cause of client's mental health problems
What skills do you need to be a Mental Health worker?
To succeed in your career as a mental health worker, you do need to possess certain abilities, skills, knowledge and qualities. These will help you to effectively carry out the objectives, purpose and obligations of your role.
Overall, a mental health worker needs to be patient, and compassionate. You need to be understanding of mental health and the different types of issues and illnesses. Being strong-willed and forward-thinking is essential to avoid a crisis or upsetting your clients. Working well as part of a team, and communication skills are imperative to delivering the best possible care. Written communication skills are important in report-writing too.
As a mental health worker, the resilience and ability to maintain psychological distance from your work is so important. You need to be able to leave your work at your workplace door, and not bring it home with you.
Finally, one of the most important skills to be a mental health worker is the ability to emphasise with your clients. Being non-judgmental, and actively encouraging patients to achieve their goals is one of the main steps to helping a patient on their road to recovery.
Starting your Career
Qualifications wise, there are no set requirements for entry into a career as a mental health worker. However, education surrounding the field you desire to work in is important. Employers may want you to demonstrate certain knowledge, such as crisis intervention or how to restrain a violent patient.
Courses in mental health, psychology, sociology or any other human service areas are highly beneficial. There are many of these courses that can assist you with securing employment in this sector.
The TQUK Level 3 Certificate in Understanding Mental Health is an ideal place for any aspiring mental health worker to start. Or perhaps you can look at taking a more focused approach, such as Understanding Children and Young People's Mental Health.
A wider approach to mental health and social care may be the route for you. All of these courses will provide you with the foundations of building your knowledge of mental health awareness. They can be studied anywhere, at any time, making it perfect to fit around your schedule.
Stonebridge Associated Colleges are the UK's leading distance learning provider, offering a diverse range of courses to kickstart your career in mental health.
---