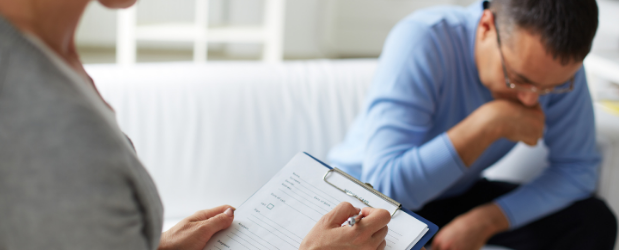 Psychology is a diverse and rapidly growing field of study that can lead onto a host of careers that involve the mind. It's also a profession that's clearly in demand as psychologists were recently added to the UK shortage occupation list. Proving that now is a great time to qualify to work in the psychological professions.
When we think of careers in psychology, we automatically think of those relating to mental health. And while that is evidently a crucial area of study and work, lots of job opportunities exist outside this area.
Many psychologists dedicate their careers to research and investigating the many aspects of human behaviour. Some specifically study the brain and how it can be affected by injury, disease and mind related conditions. And others work in interesting yet lesser known areas like aviation psychology.
So, depending on the path that captures your interests, you could be providing therapy, conducting research or solving real-world problems.
To help you decide, we've listed some many psychological professions below which include roles across the psychology spectrum.
Assistant Psychologist
Assistant psychologists provide clinical support to qualified psychologists. Who supervise them as they complete various tasks to help those with mental health issues. This enables you to get a feel for the profession and work with service users with various psycho-social needs.
Working as part of a multidisciplinary team, you could be involved with many important and interesting tasks. From carrying out neuropsychological assessments to behavioural observations and valuations. You'll also learn to appropriately handle administrative tasks. Such as maintaining records, drafting reports and summaries of any assessments undertaken.
The experience you'll gain in this role could lead you down various progressive paths. Putting your hands-on experience toward becoming a fully qualified clinical, health, counselling or forensic psychologist. Or applying for further training in other roles of interest.
This is a great role if you've studied psychology at university but are unsure of where to go next. To reach university level study, you could take A Level Psychology. Or a relevant Access to Higher Education Diploma.
Clinical Neuropsychologist
This can be an extremely rewarding, albeit challenging role. Not only are you trained extensively to work with mental health issues, but also brain injuries and other neurological conditions.
This is because brain injuries and neurological illnesses like epilepsy and Alzheimer's can impact how people behave, think and feel. So, with close assessment and examination, clinical neuropsychologists can provide better rehabilitation.
To become a clinical neuropsychologist, you'll need to become a chartered psychologist within the field of educational or clinical psychology. Then study the BPS Qualification in Clinical Neuropsychology (QiCN). During which you'll have to complete a post-doctoral diploma in clinical neuropsychology and examine two years' worth of clinical neuropsychology cases. After which you become eligible for entry onto the Society's Specialist Register of Clinical Neuropsychologists.
An Access to Higher Education Diploma (Psychology) can help you get started with undergraduate study.
Children's Wellbeing Practitioner
These professionals focus their efforts on increasing the access children and young people have to mental health and wellbeing support. This area of work is incredibly important since roughly half of all lifetime mental health issues start by the mid-teens. With increased access to appropriate support, professionals can intervene earlier and provide better assistance to those that need it.
Duties involve providing interventions like guided self-help and therapeutic activities for those with anxiety, low mood and behavioural difficulties. While signposting children and young people to the required mental health services and triaging more complex cases under supervision.
To get started as a children's wellbeing practitioner you don't necessarily need a degree. However, you will need to show that you can study at degree level. As well as having experience supporting children and young people with their mental health. Courses in Understanding Children and Young People's Mental Healthwould be useful in this instance. Plus, our Access to Higher Education Diplomas give you the skills you need to study at university.
Once you apply, you'll need to complete a 12-month training programme at postgraduate certificate level. Then undergo ongoing training once qualified.
Aviation Psychologist
The field of aviation psychology is a sub-specialty of human factors psychology. Which focuses on making technology safe and complimentary of human capabilities while reaching maximum performance.
Aviation psychologists specifically study pilots, air traffic controllers and other flight crew members. Their duties range from assessing cabin safety, investigating aviation accidents, conducting research on aviation safety and designing flight decks. They also provide aircrew psychological assessment and support, plus crew training to assist passengers with in-flight anxiety.
To become an aviation psychologist, you'll generally need at least a master's if not a PhD in psychology. Degrees in cognitive, clinical, counselling, industrial or social psychology are advantageous. And having knowledge of the aviation industry is highly desirable.
You could get started by taking a course in Industrial Psychology. Then progress to university with the combined Access to Higher Education Diploma (Social Science) – Psychology & Sociology Pathway.
Experimental Psychologist
An experimental psychologist conducts research on a broad range of topics. They could also choose to specialise in areas such as the ageing process, social behaviour, child development or cognitive psychology. Providing insights that help create safer workplaces, improve teaching and learning and promote healthy child development, among other things. They often work within colleges and universities, but can also work in private businesses, research centres and for the government.
To become an experimental psychologist, you'll need at least a masters or PhD in experimental psychology. And experience in analysis of psychology or clinical experiments.
These psychology related Access to Higher Education Diplomas can help you get accepted onto a university degree.
Getting started in the Psychological Professions
If you'd like to pursue a career in the psychological professions, you can get started with an online course. Stonebridge Associated Colleges is a leading UK distance learning provider offering many courses relating to the mind and human behaviour.
From short courses and diplomas to Access to Higher Education Diplomas enabling you to study at university.
All our courses are available to study online at home. So you can learn without giving up your time to go back to college.
Browse our range of psychological relevant Access to Higher Education courses by clicking the link below.