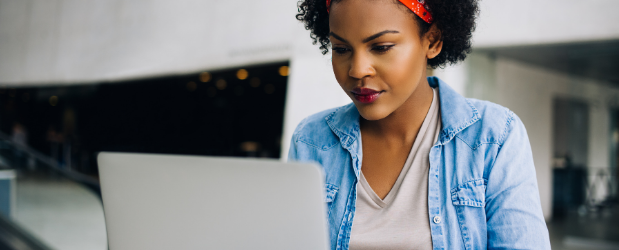 Studying psychology can lead you into many interesting careers centred around the mind and the way we think. Being such a complex subject, there are numerous areas of psychology you can study. What's more, the growing use of distance education means there are ample online psychology courses and training options available.
Which one is best for you will initially depend on where your interests lie. You may aim to work in criminology or have an interest in studying animal behaviour. This will no doubt influence the type of online psychology courses you go for.
Then you need to consider the type of qualification you need. If you're studying psychology as a hobby or want to gain additional knowledge for your role, you won't need regulated qualifications. But if you need online psychology courses and training that qualify you for university and a professional career, you will.
The first thing to do in this instance is to explore the different areas of psychology and subsequent career options. Then you can see which interests you and which area you might like to focus your studies on.
To help, we've listed a number of career options and what work is involved with each. Plus, the online psychology courses you can take to get started with your learning.
Sports Psychologist
As a Sports Psychologist, you spend your time working with athletes, coaches and referees. Or anyone else who has a vested interest in sporting success. You'll help them to understand how psychology influences sport and how it can improve their performance. This could involve helping referees cope with the stressful elements of their job. Or counselling athletes so they can better deal with the consequences of injuries. With your help, sporting professionals will be better prepared for the challenges they face.
Online courses in sports psychology focus on training you on particular topics that are highly relevant to the field. You'll learn all about self-belief and self-doubt, motivational techniques and evaluating performance. All of which better equips you for advising sports professionals and enthusiasts in your career.
Forensic or Criminal Psychologist
Criminal Psychologists try to understand the motivations of criminals by examining their criminal behaviours and diagnosing any mental health conditions. They develop psychological profiles on each individual to better understand them and help in their apprehension. As a Criminal Psychologist, you can often provide expert testimony in court. Or counselling services to convicted criminals and evaluate their risk of reoffending.
A Forensic Psychologists, on the other hand, works with law enforcement to integrate psychology into civil legal and criminal matters. In this role, you can be involved with selecting juries and assessing witnesses, as well as conducting mental health evaluations.
You can get detailed knowledge and training in either area with a targeted course. An online forensic psychology course covers relevant areas like the typical personality traits of offenders. You'll also learn how profiling can assist the detection of crime, witness testimony and the behaviour of witnesses in the courtroom. Plus, how using forensic psychology can prevent re-offending.
Whereas an online criminal psychology course explores the use of psychology in helping to understand why some people turn to crime. As well as how criminal psychology can be useful to criminal investigations, prosecutions and helping convicted criminals.
Child Psychologist
As a Child Psychologist, you provide psychological services to infants, children and teenagers. You'll look for patterns in learning and behavioural development issues, diagnosing and assessing any disorders that become apparent. You can work with children and young people who've been through traumatic situations or are living with lifelong conditions like autism. Your clients can have a combination of problems that require patience and time to address. And you'll provide treatments such as Cognitive Behavioural Therapy (CBT) to help them manage their thoughts and feelings in a healthier way.
An online child psychology course introduces you to some of the most popular psychological concepts. These include the theory of attachment, Piaget's theory of cognitive development, Freud's psycho-dynamic theory, forms of play and learning theory. The course also explores more practical concepts like principles in research methods, data collection and interpretation. Plus, applicable methods to drive behavioural changes. After which, you'll have a greater understanding of child psychology and its theoretical background. As well as the practical insight of how to apply these notions in real-life counselling.
Animal Psychologist
An increasingly valued area of psychology. Animal Psychologists help pet carers better understand and find solutions to unsafe or undesirable animal behaviours. You can focus your work on research, where you'll investigate why animals behave the way they do. Or you can work in a private practice, in training or as a consultant to animal-related businesses like farms or zoos.
You'll often have clients referred to you by vets, who've first made sure their behaviours aren't health-related. Generally, you will work with more traditional pets like horses, cats and dogs. But there can be call for you to work with other types like reptiles, fish and livestock.
Oftentimes, the work largely involves creating better patterns of behaviour with the carer. Who more often than not, don't realise that their behaviour is encouraging the undesirable behaviours in their animals.
There are online introductory and advanced courses in animal psychology you can take. These equip you with the knowledge needed to improve animal wellbeing. From cat and dog communication to rabbit psychology, you'll be better positioned to prevent possible psychological issues in animals.
Mental Health Psychologist
A Mental Health Psychologist is a Clinical Psychologist who has moved into mental health specialisation. You'll support individuals who are experiencing complex mental health issues such as severe depression, bipolar disorder or other personality disorders. You can also help individuals with behavioural problems, learning difficulties, depression and anxiety. The support you provide will generally be psychological treatments like acceptance and commitment therapy, CBT or interpersonal therapy.
There are many online courses that focus on mental health education. You can get a greater understanding of The Mental Capacity Act, children and young people's mental health and more. Any one of these courses providing valuable knowledge that would help you in your career as a Mental Health Psychologist.
Get started with an Access to HE Diploma
While not every career in psychology requires a degree, certain titles within psychology are legally protected.
This means they're regulated and protected by law, to ensure the public are treated by registered professionals. As such, this necessitates registration with the Health and Care Professions Council (HCPC). Which requires you to complete three years of postgraduate training.
So to have the best chance of success and progression opportunities in your career, you'll need to go to university. If you don't have A Levels, or ones that meet university entry requirements, you may struggle to get accepted.
In that case, you can study an Access to Higher Education Diploma (Psychology) to get what you need to enrol. It's designed to give you foundational knowledge in psychology, as well as the skills you need to tackle university-level study.
Depending on the area of psychology you wish to focus on there are different psychology-related Access to HE Diplomas to choose from. Such as ones relating to social science, combined psychology and sociology and criminology.
How an Access to Higher Education Diploma (Psychology) is the best way to get all round knowledge and skills in psychology.
With these courses available completely online, you can fit your psychology education around your lifestyle. Allowing you to continue working while you requalify, or keep to your family care commitments.
Find out more about how studying psychology with Stonebridge Associated Colleges will help you reach your new career below.