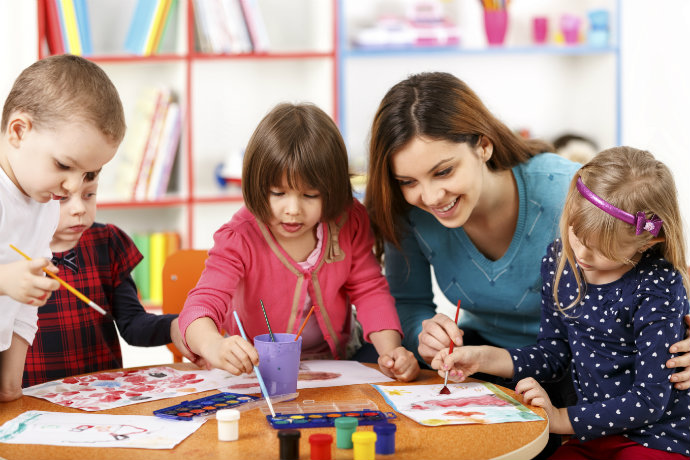 There was an interesting and very practical article in this week's TES showing how good classroom behaviour can be maintained.
It involved teachers working in close conjunction with their teaching assistants (TAs), who can then make a positive contribution to the learning environment.
1) Overall observation of classroom behaviour
Although there must be many ways that such a cooperative combination can do this, just four classroom behaviour strategies were listed. All of them are extremely practical.
Teachers can't have their eyes everywhere and pupils are experts at hiding unacceptable behaviour in the class.
Abigail Joachin (article author and an active higher-level teaching assistant) suggests that the teaching assistant (TA) sits quietly at the back of the classroom; particularly at the beginning of the lesson.
After a few days of observation a debriefing can be held, to review matters such as the seating arrangements, pupil contribution and other pupil dynamics that can bring about positive behaviour changes.
2) The "Get On" glare tactic
Just a well-placed scowl by a roving teaching assistant that says "Get on with your work" can create wonders without any verbal disruption whatsoever.
The pupil(s) in question will quickly realise that ignoring the classroom assistant's silent intervention could bring unwelcome intervention by the teacher.
3) Time for some inconspicuous Intervention
Sometimes pupils get involved in small incidents that if not dealt with immediately can escalate into something that disrupts the whole class.
For example, if a TA spots a pupil chewing gum, just the silent but deliberate provision of a bin solves the minor misdemeanour without any interruption in the teaching process.
4) Caring consolation in the classroom
Abigail Joachin uses the analogy that a pupil dissolving into tears can soon escalate into a Jeremy Kyle type show with lots of classmates offering advice or consolation.
An empathetic teaching assistant can gently remove the child from the classroom and tackle the problem outside the learning environment, before it escalates into a mini drama.
The article concluded by saying that the teacher/TA partnership can only be effective if there is a positive working relationship between them, resolving any issues after the lesson rather than during it.
Our Stonebridge Level 3 Classroom Behaviour Course gives many more tips and classroom behaviour management strategies. The syllabus resources are up-to-date and cover areas such as how to manage inappropriate and confrontational behaviour, working with children with SEN, and building good relationships.
This knowledge helps teachers and TAs create and maintain a postitve learning environment, for their pupils.