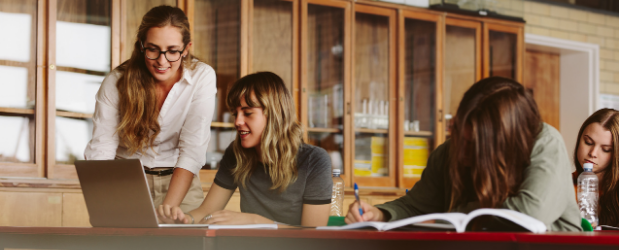 There are so many great reasons to become a teaching assistant. You get to play an active part in the development of the children you work with.
In your role you will help them understand everything from mathematical concepts to history. You will have the privilege of watching the children grow both emotionally and mentally.
As a teaching assistant you will play a vital role in the classroom, supporting the class teacher.
You will also work closely with the children to make sure they understand the task, help them as needed and answer questions.
You will also support children with special educational needs. This can be emotional support, supervision during breaks and lunchtimes or working with them on specific tasks.
Whatever the task, becoming a teaching assistant is the start of a fulfilling career that will make a lasting difference to hundreds of children over the years.
However, to become a teaching assistant, you need to be qualified.
What Qualifications do I need to become a Teaching Assistant?
There are a few ways of becoming a teaching assistant. The simplest is apply directly to the school for an entry level position.
You'll need to have basic literacy and numeracy skills, usually GCSE or equivalent (National 4 or 5 qualifications in Scotland) in maths or English, and experience of working with children.
Most schools will also accept a Level 2 Functional Skills qualification as well but obviously check before you apply.
However, an entry level position will mean you won't be qualified to perform certain tasks and you'll also be on the lower end of the pay scale.
Getting a qualification means you'll have the skills and experience needed to fully support the teacher day-to-day.
And without being too mercenary, you can earn more money too.
A level 3 Teaching Assistant diploma – or similar – is the kind of qualification head teachers are looking for when looking for teaching assistants.
This is because it ensures that you have the knowledge and skills you need to properly support teachers and pupils in a classroom setting.
Alternatively, you can train to be a teaching assistant through an apprenticeship. As with most apprenticeships, you'll be learning on the job and completing assignments in your own time.
In most cases you will get paid during your apprenticeship. How much depends on the school.
Whichever route you take to becoming a teaching assistant you will also need to undergo an enhanced criminal records check through the Disclosure and Barring Service or Disclosure Scotland.
Relevant Work Experience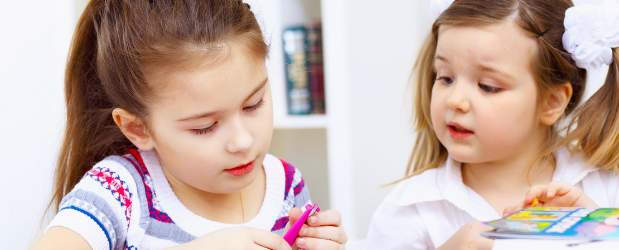 To give yourself the best possible grounding in working with children – and improve your employment prospects – you should consider what relevant work experience you can gain.
Teaching assistant roles are very competitive so anything you can do to enhance your knowledge, and your chances of getting a job should be considered.
Relevant work experience can include:
Childcare
Working in a nursery/pre-school
Running children's sporting activities
Working for a summer camp
Tutoring
Youth work
Volunteer work with children charities/outreach programmes etc.
Aside from demonstrating your commitment to your new career, the work will give you additional knowledge and valuable insight. This can be applied both to your job applications and to the role.
There are a handful of structured work experience schemes dotted about the country that you can apply to, which will certainly help. However, they are oversubscribed so getting a place is difficult.
Most schools are always willing to have an extra pair of (unpaid) hands so consider volunteering at one of your local schools too. If you're planning on applying to those schools once you've qualified, it won't hurt your chances if they've already worked with you.
Courses with practical placements, such as education, youth work and childhood studies, will likely count as experience. But – again – because schools can set their own requirements, it's worth checking before you apply.
Is being a Teaching Assistant right for me?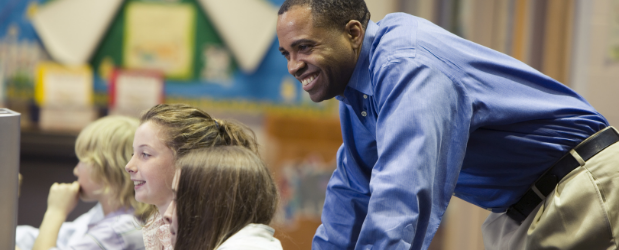 As with any job, it takes the right kind of personality and mindset to succeed, as well as the skills and knowledge.
Working with and supporting children as a career can be challenging. Not least of all because behaviours, special education needs, and other issues can make teaching an unpredictable experience.
However, despite those obstacles, it can be a highly rewarding role too. Especially when you are instrumental in helping a child grasp a difficult concept, overcome an anxiety or learn a new skill.
To be a teaching assistant you need to be robust of character, possessing the following:
A positive approach to working with children
The ability to motivate, inspire and build rapport with pupils and colleagues
Concern for pupil safety and well-being
Respect for diversity, as you'll be working with pupils from a range of backgrounds
Strong communication and interpersonal skills to build relationships with pupils, parents, teachers and governors
Reading, writing and numeracy skills
Excellent team working skills
Creativity
Patience
A flexible approach to work
Excellent organisational skills
A professional attitude to work
A willingness to keep up to date with educational policy and training related to your role.
Where can a career as a Teaching Assistant lead?
Once you're working as a teaching assistant, you'll have the opportunity to take various training courses with the school to hone your skills.
You'll also be able to take additional qualifications to work with children with special educational needs or other challenges.
This gives you the choice to specialise and possibly move on to work in schools for children with additional needs.
Alternatively, you can retrain to become a teacher.
A level 3 diploma coupled with years of experience working with children in a classroom setting can be enough to get you into university.
However, check with the university you want to study with what their entry requirements are. You may have to study an Access to Higher Education Diploma, in education, to get you in. But as with your teaching assistant diploma, you can study that online and get qualified within a year. And you can work while you do it too.
Whatever career path you choose to take, you can look forward to a fulfilling career as a teaching assistant.
Stonebridge Associated Colleges is one of the UK's leading online learning providers. Click the link below to read more about our Level 3 Teaching Assistant Diploma and enrol.
To learn more about what studying a course online is like, read our blog.