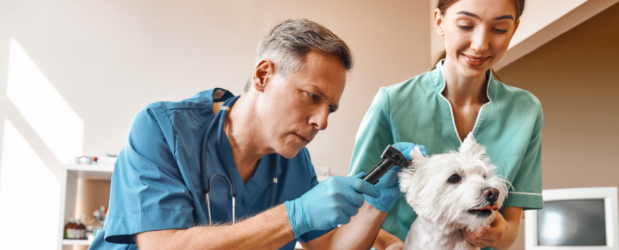 When we think of animal related careers, veterinary work is one of the first on the list. Along with vet surgeons, veterinary nursing is a popular career choice. It gives you the opportunity to help animals live longer, healthier lives and witness lifesaving procedures up close.
With the breadth of knowledge required, it takes you a few years of study to prepare for the role. And while job descriptions specify general duties, it can be hard to know what to expect ahead of time.
You don't want to embark on a degree to find out it's not the job for you after graduating. Especially as caring for injured or unwell animals can be a two-edged sword. You'll have plenty of great days, and plenty of challenging ones too. So, both sides need equal consideration before you enrol.
To help, we take you through the different things you can expect from the role. From what the work involves, to the hours you can expect to work in different settings, salary expectations and more.
All of which helps provide you with more realistic expectations of the role. So you can be more assured in your decision to become a veterinary nurse. Or find another animal related role that suits you better.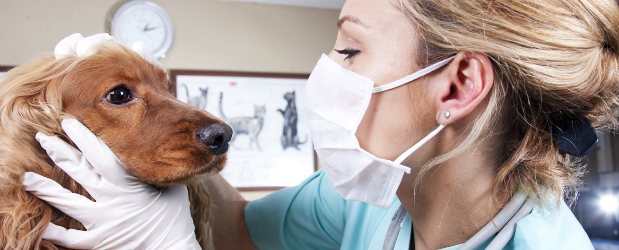 What Veterinary Nurse Work Involves
You know what the role is on paper. You'll support the vet in surgery, monitor animal patients' conditions before and after their procedures and help keep the practice clean and sterile. But there's so much to the role that isn't written in job descriptions.
As much as you work under the supervision of vets in surgery, your role is key to keeping the practice running effectively. Both the veterinarians and supporting staff rely on your skills, knowledge and clear thinking. And animal carers depend on you for informative updates on the patient's condition. Which means you'll have to be quick on your feet as you'll be needed in multiple places at once.
Your skills as a veterinary nurse provides the practice with client liaison, medication administration, treatment provision, recommended therapy, anaesthesia monitoring, laboratory skill and surgical assistance. Plus a shoulder to cry on for animal owners when the outcome isn't what you'd hoped. And all of this is juggled with helping to keep veterinarians on task and on time.
You'll be an extension of their arms and minds. When they need something in surgery, you've already anticipated the next move and have the tools at the ready. Should they need information from the patient's record, you'll either have this to hand or recite it from memory.
The skills you need to manage the support staff aren't always taught in your studies or training. Nor is the logistical juggling of patient care, treatments and procedures within practice. You also need to be intuitive with animals and understand animal behaviour to better comfort them and maintain their mental wellbeing. If they prefer to hide away, giving them the space to do so. But if they feel more at ease in the company of people, spending as much time as possible with them.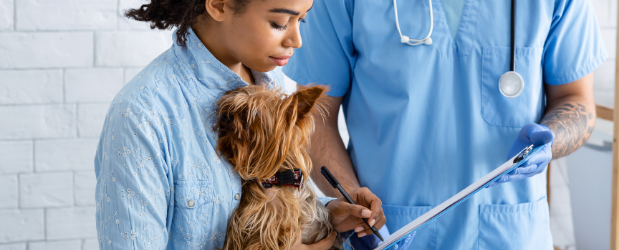 Work Schedule
In a full-time role, you'll typically work between 39 to 49 hours each week. But this can be more depending on the type of veterinary nursing role you hold. Part-time and locum (temporary) work is also commonly available in this profession if you need a bit more flexibility.
Oftentimes, practices will operate from 9-5pm. But there are many clinics that start a bit earlier and close a little later. This helps animal owners get to the practice outside of their own working hours. Which can result in more custom for your clinic. In this case, you may share a rota of shifts. Alternating between 8-4pm and 10-6pm with other nurses in the team.
If you work in a practice or facility that provides emergency care, you can expect more unsociable hours. Weekends, bank holidays and overnight cover will be a regular feature on your work schedule. As well as assigned dates for on call duties to provide extra assistance if needed. However, on call duties are generally shared on a rota basis between practice employees. So you won't have to do it all of the time.
Salary
Once you've completed your qualifications and secured a role, you can expect to earn between £17,000-£22,000 as a graduate. With experience this will increase, and the most senior veterinary nurses can earn towards £40,000.
If you decide to complete training to gain additional skills or a specialism, this will also influence your earning potential.
Continuing Professional Development
While you've completed plenty of study and training to get to a nursing role, the learning doesn't stop there. Becoming a veterinary nurse is only possible with registration with the Royal College of Veterinary Surgeons (RCVS). And to keep your registration, you need to continue your professional development.
Continuing Professional Development (CPD) allows you to keep your professional credentials and develop your skills through various training methods. This could be anything from attending conferences and workshops to completing distance learning courses and receiving structured clinical supervision.
It helps you stay on top of the constantly evolving medical processes, procedures and technologies in veterinary care. You need to know about the vast array of health conditions that can affect animals. As well as the current methods used to treat them. When these progress and advance, your understanding of them needs to as well. As such, CPD allows you to continue doing your job effectively.
To maintain registration, you'll need to complete 15 hours of CPD each calendar year.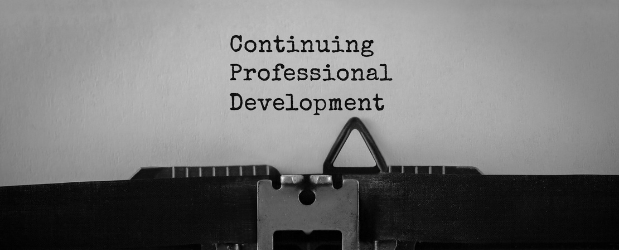 Career Progression
You haven't hit the ceiling when you qualify as a veterinary nurse, there are plenty of other opportunities to explore. And depending on your interests and career goals, your progression can be down different paths.
If you're suited to and enjoy teaching others, you could become a clinical coach once you've gained experience. Showing student veterinary nurses the ropes and helping them to develop their clinical skills. You could take this further and become the head nurse, where you would help develop the entire team of nurses.
If instead you find an area of specialism particularly interesting, you complete further training and become a specialist nurse. In certain practices, this could be in anaesthesia, diagnostics rehabilitation or ward care.
Alternatively, you could specialise in management and become a practice manager. Take your career outside of the practice and train soon-to-be nurses in an education environment. Or complete research in the field with additional qualifications.
Get Started as a Veterinary Nurse
If you're ready to pursue veterinary nursing, you can get qualified either through a university course or vocational training. Either option has to include a course that is approved by the Royal College of Veterinary Surgeons (RCVS). And this must incorporate a full-time period of practical nursing training in an approved training practice or practices.
You can explore the role ahead of time with online courses in veterinary support. A Veterinary Nursing Assistant Level 2 Diploma, for instance, is a great starting point to build your knowledge. You can gain industry insight and a feel for the role to make sure it's what you want to pursue.
It teaches you about the many duties you'd perform as a veterinary nursing assistant. Plus, other important topics surrounding animal health, hygiene, cleaning and disinfection, the terminology used in clinics and more.
What's more, outside of the online materials, you need a placement to carry out practical learning. Giving you the hands-on experience you need for vocational training and university.
Find out more about studying veterinary courses with Stonebridge Associated Colleges by clicking the link below.