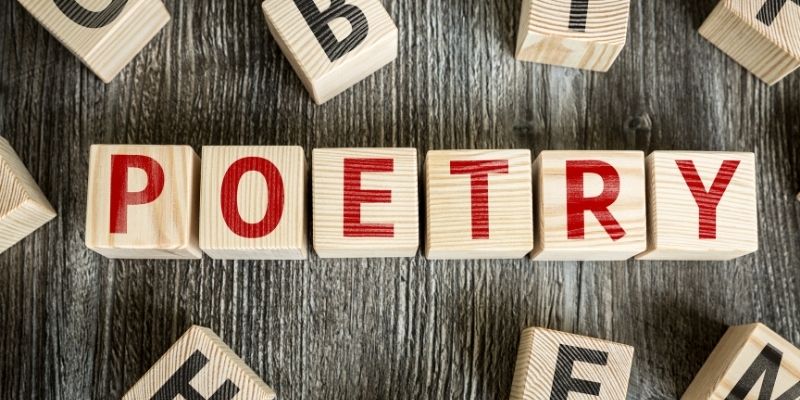 Are you creative with the written word? Would you love to learn how to express emotions through a piece of literature? Well, by perfecting the craft of poetry writing, you can create a rhythmic piece of writing that has meaning and emotion. If you have always been interested in learning how to write poetry, then there is no better time than on National Poetry Day!
Continue reading to learn the history of poetry writing, how to write poetry for beginners, and tips for writing poetry. Before you know it, you will be a confident poet!
The History of Writing Poetry
Poetry is a form of literature that is used to express and evoke emotions, usually written in a certain style and in a rhythmic fashion. There is a huge element of creative freedom when it comes to poetry writing, with the subject matter being whatever you want!
Whether you want to express love for a person or a place, express passion for a movement, or channel your anger into a creative piece of writing, poetry gives you the platform to do so. Essentially, a poem can be about anything you choose, but usually poetry writing is either structured in rhyme or freeform.
Rhyming lines in a poem carry syllabic beats, while freeform does not have a formal structure. It is difficult to pinpoint the exact time in history when poetry writing was introduced, but there is no doubt that poetry writing has been going on for thousands of years.
It is widely thought around the world that the 'Epic of Gilgamesh', which was created in the 18th century B.C. is one of the earliest examples of poetry. The text is made up of Sumerian poems and was discovered through archaeological excavations.
Over the years, various types of poems have emerged in the literary sphere, with around 15 styles, including:
Blank verse
Rhymed
Epic
Freeform
Narrative
Haiku
Pastoral
Additional poetry writing styles include:
Sonnet
Elegies
Ode
Limerick
Lyric
Ballad
Soliloquy
Villanelle
What Makes a Good Poetry Writer?
If you are wondering how to write poetry for beginners, then it is important that you focus on poetry writing techniques that are proven to work. One of the most important aspects of poetry writing is intent. Before you put pen to paper, you need to think of a subject matter and the type of emotions that you want to evoke.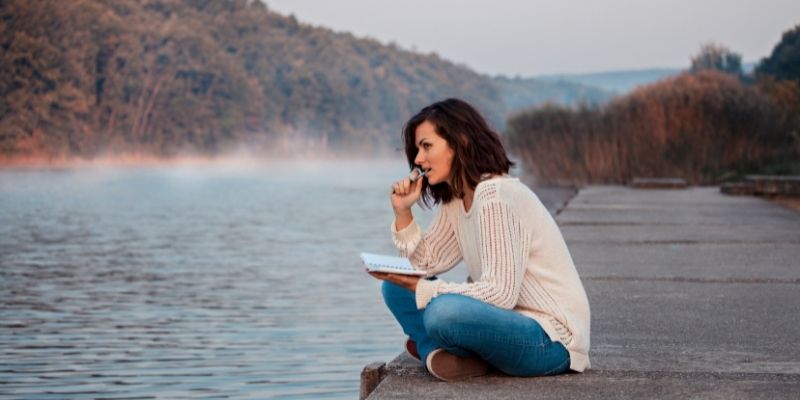 When writing poetry, you need to convey your thoughts and feelings in a way that readers will instantly be able to identify. Penning captivating words will draw them in and make them feel the emotions you're expressed, which is not an easy thing to do.
The structure is also important, so you need to decide on the type of poem you want to create and the poetry writing techniques that come with it. For example, a sonnet is going to have a different structure to a haiku.
What are the Essential Elements in Writing of Poetry?
Even though you have full creative license over the creation of a poem, there are essential rules that you should consider when writing poetry. This is particularly important for those of you who are starting from scratch and are wondering how to write poetry for beginners. Below, we have outlined base poetry writing techniques that you should abide by when creating your own piece of literature.
Read poetry – Before you begin writing poetry for yourself, you should read plenty of poems of all genres to get a feel for what works. Analysing some of your favourite poems will help you understand the structure and help you develop your own poetry writing techniques
Start off small – To stop yourself from feeling overwhelmed, why not start small? Rather than writing poetry that has a lengthy narrative, kick off your creativity with a Haiku or a small rhyming poem with a few lines
Tell a story – One of the best poetry writing techniques is the ability to tell a story. Not only will it help with the structure of your piece, but it will also take your readers on a journey
Don't overthink the first line – Many people get disheartened because they struggle to come up with a first line that they feel is good enough. However, poetry writing doesn't have to begin with the first line. If you build up your poem from the middle or end, the first line will fall into place
How Can I Improve My Poetry Writing?
If you are passionate about poetry but lack the poetry writing techniques needed to create something you're proud of, why not expand your knowledge with an online course? With Stonebridge Associated Colleges, you can enrol on our Poetry Writing course, and upon completion receive a Level 3 Poetry Writing Certificate of Achievement.
You will learn a range of poetry writing techniques that will give you the confidence to pen your own creative and emotive pieces. The online course is made up of five units, of which we have outlined below:
Unit 1 – You will begin your learning journey by studying the history of poetry writing, the definition of poetry, and what a poet is
Unit 2 – This section of your poetry writing course will cover market research, imagery, writer's rights, revisions, and manuscript presentation
Unit 3 – As mentioned earlier, there are various styles that can be adopted when writing poetry, including rhythm and meter, stanzas, pauses, and endings. You will delve into all of these poetry writing techniques in your cause, as well as the different forms of poems
Unit 4 – This section will continue highlighting the stylistic elements of poetry writing. You will cover free verse, long and short-lined poetry, haiku, open field composition, and writing with humour
Unit 5 – The final unit of your poetry writing course will focus on word choices, publishing, poetry readings, competitions, and more
To successfully obtain your Level 3 Poetry Writing Certificate of Achievement, you will be tasked with a series of question papers, which will be issued at the end of each unit. Your personal tutor will assess your papers and provide you with constructive feedback.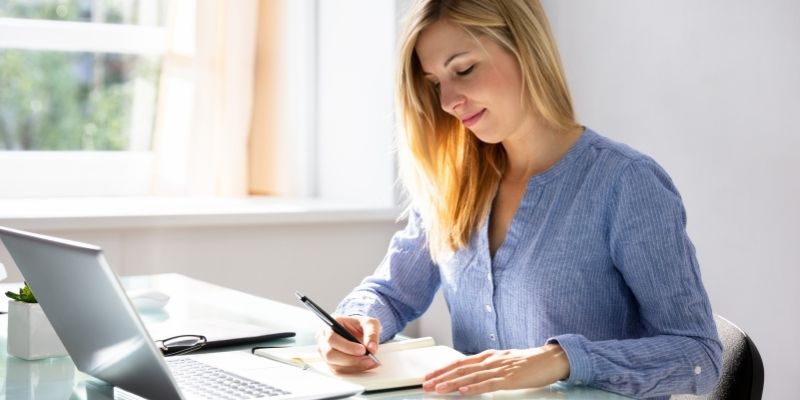 If you want a more well-rounded knowledge of literature, which includes poetry writing, then consider studying an English Literature course. Our online solutions will allow you to delve into the art of poetry whole also focusing on Shakespeare and war literature.
Studying an English Literature course will also be beneficial if you require a specific qualification for further study or job applications. For example, if you do not already obtain GCSEs or A Levels in this subject, you can achieve them at Stonebridge Associated Colleges. We provide:
If you are keen to study a university degree that involves English literature and want to go down an alternative route to A Levels, consider our Access to Higher Education Diploma (English Studies) course. The options are endless!
Begin Your Learning Journey Today!
If you want to perfect poetry writing and you need a guideline of how to write poetry for beginners, then Stonebridge Associated Colleges has a range of online courses. To find out more information, speak to one of our Course Executives on 0121 392 8288 or contact us online. You can also learn more by clicking below!