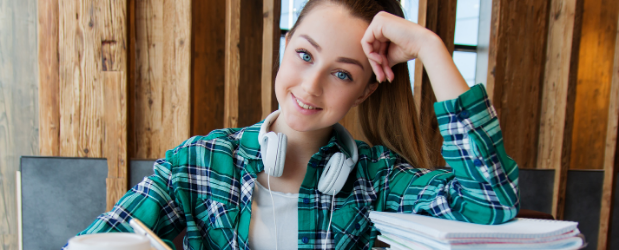 English literature allows you to study the written in a way that gives you a deeper understanding of both the text and the author.
You'll get the opportunity to study in detail a range of literary texts from Shakespeare to the 21st Century. It will give you valuable insight into how the written form has evolved both in terms of structure and storytelling.
A Level English Literature will help you analyse and compare a range of genres and forms. This will give you a comprehensive understanding of English literature's rich history and context.
English Literature will inspire or deepen your passion for the written form and can lead on to greater studies. Or a rich and interesting career.
You don't need to have studied English literature at GCSE to take the A Level. However, it will help you to grasp some of the themes and principles.
An A Level in English Literature will also allow you to study related subjects at degree level, as well as providing you with essential skills to help you with your studies.
What you'll learn
A Level English literature covers a wide range of material to give you the comprehensive knowledge you need to carry your studies forward. Or put your analytical skills to use in employment.
During your studies you will learn about:
Literary Genres
Texts are connected through a mainstream literary genre: either Aspects of tragedy or Aspects of comedy. Tragedy and comedy have a long tradition in literature, with their origins in the ancient world and with a specific emphasis on drama.
You will look at older historical form and measure modern texts against them, comparing their approaches to tragedy or comedy.
You will study three texts: one Shakespeare play, a second drama text and one further text.
Texts and Genres
In contrast to the literary genres of tragedy and comedy, the texts in this module are grouped together as having elements of more modern genres: either crime writing or political and social protest writing. These genres, which are heavily influenced by culture, are continually evolving.
You will study three texts: one post-2000 prose text, one poetry and one further text, one of which must be written pre-1900.
Theory and Independence
This component is designed to allow students to read widely and to understand that contemporary study of literature needs to be informed by the fact that different theoretical and critical methods can be applied to the subject.
This area of the course provides a challenging and wide-ranging opportunity for an introduction to different ways of reading texts and for independent study.
Within this literature course you will have the opportunity to work as independently as possible.
Why Study A Level English Literature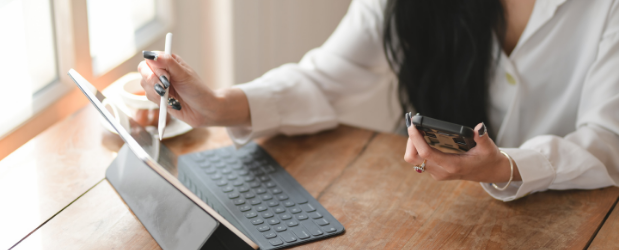 A Level English literature gives you the opportunity to study some of the most influential works ever written. It will give you an appreciation of the written form, the motivations and influences of the author and the time in which it was written.
You'll also develop a sharp analytical mind, not only capable of examining things in detail but considering the wider themes and influences. This can be especially useful in business negotiations, analysis or even careers like journalism.
It will also help you structure arguments and improve your communication skills, all of which will help you at degree level and professionally.
An A Level in English Literature can lead to some interesting and rewarding careers:
Digital copywriter
Editorial assistant
Lexicographer
Journalist
Publishing copy-editor
Teacher
Web content manager
Writer
Academic librarian
Advertising copywriter
Arts administrator
Education consultant
Information officer
Learning mentor
Marketing executive
Media researcher
PPC specialist
Public relations officer
A Level English Literature can give you access to so many career opportunities as well as giving you a lifelong passion for studying the written form.
Studying your A Level English Literature at Home
Returning to study can be quite the adjustment. Getting back into that learning mindset can be daunting, even to the point of off-putting. Especially if it means returning to a classroom for the first time in years.
Distance learning allows you to study your chosen course at home, at a time and place of your choosing.
There is no timetable or schedule other than the one you create for yourself around your learning.
Equally, distance learning providers aren't required to follow traditional term dates. That means you can start your course the moment you enrol.
Because the course material is also all online, you can study at any time of the day or night. So if you have a busy home life or you work a shift pattern, you can still fit in your studies.
You can also work through the course materials as quickly as you want. Which means you could be ready to take your exams within a matter of months.
Moreover, online learning often uses multiple mediums to present information. This makes the learning experience more engaging as you'll learn from various formats such as text, video and imagery.
You'll also be assigned an expert tutor to guide you through your studies. They'll provide you with constructive feedback and be there if you ever need assistance.
Studying A Level English Literature is a challenging yet engaging course that can lead you towards an exciting career.
Stonebridge Associated Colleges is one of the UK's leading online learning providers. Offering a variety of accredited A Levels.
We offer flexible payment options to help you spread the cost and an expert tutor to guide you through your studies.
To learn more about how to prepare for your distance learning course read our blog here.
If you're ready to get back into education get in touch with one of our advisers or enrol online today.