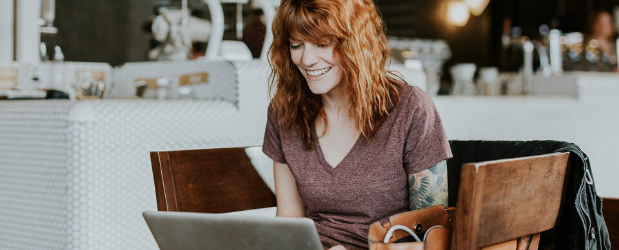 Value is such an abstract term. A piece of technology and an item of jewellery can have the same price but to their owners they are infinitely more valuable than the cash price.
However, when there's a house fire it's the photo albums that people try to save, not the TV or jewellery.
Value, then, is relative. So, when it comes to online education the value of the experience is dependent on the value you place on the qualification you are hoping to achieve.
20,000 people every year place such a high value on attending university that they complete Access to Higher Education Diplomas.
Regardless of what course you study, online education brings huge advantages beyond the value of the qualification you're working towards.
Moreover, the qualifications you gain are worth the same as a qualification earned in a traditional setting.
Although the course material may be different, the learning outcomes are the same, as is the grading system.
Therefore, if you get a 9 (the new A**) in a GCSE through online education, you can be confident that you have a recognised qualification.
Online education, however, brings with it benefits far beyond the result.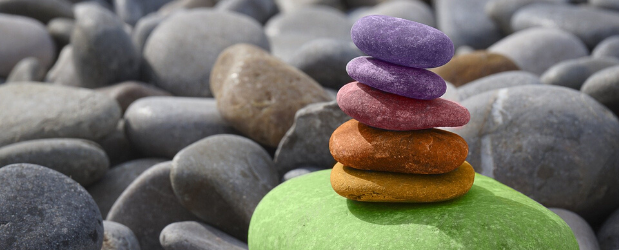 Study/Life Balance
Returning to education can be daunting. Especially if it's been some time since you last did any structured learning.
However, distance learning gives you the freedom to decide the structure, rather than it being given to you based on the subjects you are studying.
Other approaches to adult education often require you to attend evening classes once a week and complete tasks in the days in between. This puts you under considerable pressure, especially if you have work and family commitments.
Online education doesn't have classes or set study times. There is no homework.
You merely access the material and learn when you have the time, which resolves the logistical nightmares evening classes cause.
Because you have complete autonomy, you can plan your studies for when you will be most productive. You can also decide where to study.
No dingey learning annexes or draughty community halls. Your classroom can be your spare room, your dining table or your favourite coffee shop.
You also can set the pace of your learning. You usually get two years to complete online courses but if you want to complete them faster, you can.
While the average is 12 months for most courses, some students can complete them in under 9. Obviously, it's different for every student and it's important to study in a way that is enjoyable, rather than stressful.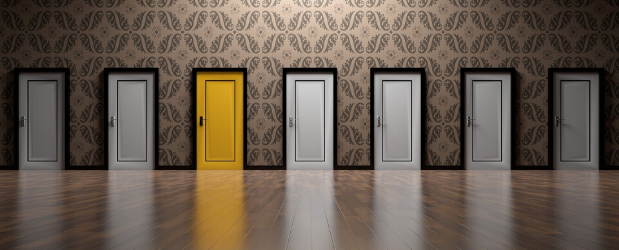 Variety
Online education providers offer a wide range of courses to suit almost every personal, professional and academic need.
Whereas traditional learning institutes have to weigh offering a course against the cost of running it, online educators don't.
The courses are still designed by subject experts and certified just as any other online educators. They just don't have to shoulder the huge costs involved with running a college campus or pay a huge team to keep everything running.
The benefit to you is a huge number of courses to choose from that you can enrol on to any time. You don't have to wait until September.
This is particularly advantageous if you're trying to complete an Access to HE Diploma or A Levels ahead of enrolling with a university.
Beyond this, however, online learning allows you to learn the way that works best for you. According to IBM, students carrying out courses online learn five times more than those who study in a traditional setting.
This partly due to a more relaxed approach to learning. Because you are comfortable, in a study space you have created, you are more inclined to learn.
Moreover, a higher proportion of online learners study their courses through to completion than their bricks and mortar counterparts. And in less time.
Again, this is likely down to the fact that you get to decide when you learn. This allows you to throttle your learning up and down to fit around your life and commitments. As opposed to constantly racing to be on time for a class.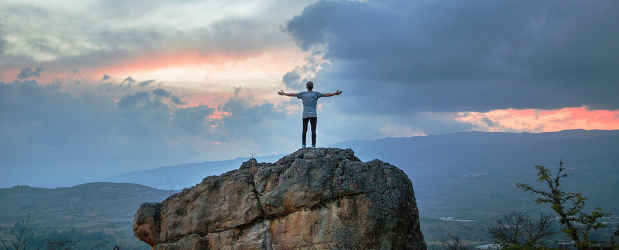 Choose your Outcomes
Before you spend a lot of time researching courses, you need to decide what you want to get out of your learning. Not only the qualification but the experience.
If you want a 'campus' experience, then online education probably isn't for you. If, on the other hand, you want to be able to do the work at a time and place of your choosing, then it's the best route.
You also need to understand what you're hoping to gain from your learning. Do you just want to be better at your job or are you gunning for a promotion but lack the knowledge?
You may run your own business and want to learn how to manage your accounts or HR processes.
You may just want to retrain and start an entirely new career.
Whatever your motivation that is the true value online education provides. It gets you the qualifications you need in order to progress towards your goals.
Combined with the fact that online education gives you the flexibility to fit your studies in around your work and family life, and its value is apparent.
With such a huge range of courses now available through distance learning providers, the opportunity to learn something new is huge.
Whether you want to learn a hobby, start a business or go to university, there's a course out there for you. All you need to do is sign up and begin.
Stonebridge Associated Colleges offer a wide range of Access to Higher Education Diplomas in order to help you realise your ambitions.
Check out our Access to HE Diplomas or contact a member of our sales team today to learn more and enrol.