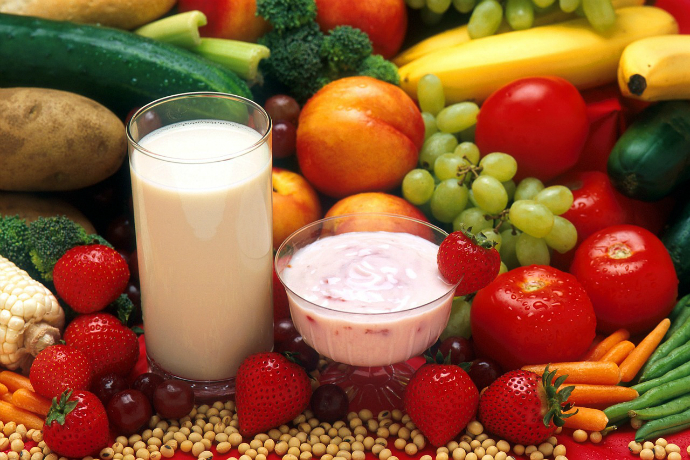 Good nutrition will help you live a better life
Living a healthy lifestyle can seem difficult, but it honestly doesn't have to be! There are 5 nutrition principles that can help you improve your quality of life and feel great.
Water is your friend
The majority of people only really drink water when they're thirsty. Just because you don't feel thirsty, doesn't mean your body is fully hydrated. You should drink water throughout the day to avoid your body from becoming dehydrated. You should be drinking at least 8 glasses (approx. 1.9L) of water a day, it's the doctors order! Water really is your friend, it can beneficial to you in so many ways:
Flushes out horrible toxins
Enhances mood
Helps with digestion
Relieves tiredness
Aids weight loss
So what's stopping you from drinking a little bit more water?
Ban processed foods
Processed foods are so harmful to your body they contain all sorts of terrible ingredients in them. You want to put lovely whole grains and fresh foods into your body, cut out empty carbs and trans fat. Try eating 100% whole wheat foods like whole grain pasta, whole wheat bread and brown rice, these foods will give your body more stable energy. Put a ban on processed foods!
More can sometimes be less
You're probably thinking 'how on earth can more be less?' but with food it can be. The basic guidance is to have 3 meals, but eating 5 or 6 mini meals a day is actually more beneficial to your metabolism. Spread your meals out throughout the day instead of waiting until you're starving. Eating small snacks in between meals will help you control your portion sizes and eat less.
Have a well balanced breakfast
Breakfast really is the most important meal of the day, so try not to skip it! Taking the time to eat a well balanced breakfast in the morning will be so beneficial to your body. Having a well balanced breakfast boosts your metabolism and start your day off right. Try having a boil egg, a cup of yogurt, some whole grain toast, fresh fruit and a cup of coffee. You'll feel full and stimulated throughout the morning, and wont snack on unhealthy things like crisps.
Add fruit or veggies to your meals
Fruit and vegetables have all sorts of beneficial natural anti oxidants, vitamins and minerals that will work wonders for your body. Here's just some of the benefits of fruit and veg:
Can reduce the risk of heart disease like heart attack and stroke
Can protect you against certain types of cancers
Are naturally low in fat
Are filling but low carb
Contain fibre to keep your bowels happy
To conclude…
These simple nutrition principles will benefit your life in so many ways. Using these key principles in your life will make your skin, hair and body feel and look great. Leading a healthy lifestyle is as simple as this! Start your journey to better health today with our Nutrition and Health course.