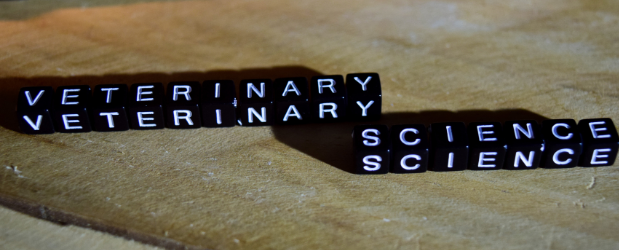 If you have an adoration for animals and an interest in science and medicine, veterinary science could be an excellent career choice for you. You can indulge your passions while helping sick and injured animals return to good health.
There are various roles involved in this area. From supporting staff who organise and maintain the clinic to the surgeon who performs life saving surgeries.
Depending on the career path you choose, you could enter the field quite quickly after gaining relevant experience and studying highly focused courses. Or you could attend university and complete an in-depth veterinary science degree. The qualification level you obtain dictates the type of role, salary level and duties you can perform.
In a supporting role you'll perform duties front of house and behind the scenes. Working with both animals and their caregivers to ensure the animal's needs are being met. As well as keeping the clinic sterile, organised and helping senior staff when required.
Should you become a fully qualified vet, you'll perform surgeries and deliver treatments that will help animals maintain their health. You'll also enjoy higher salaries, more specialisation options and the opportunity to become self-employed.
Any route in the veterinary field positions you for a role that is on the front line of animal care. Which is the main reason most people enter the profession.
If you're passionate about animal health and welfare, veterinary science is a promising choice. Find out more about the field of study and the roles you can get into with it below.
What is Veterinary Science?
Veterinary science is the division of science and medicine that focuses on the disorders, diseases and injuries that affect animals.
This encompasses the structure and function of healthy animals, including their anatomy and physiology. In your studies, you'll generally learn about the structure and function of cells, body tissues and body systems. As well as studying animals as a whole.
You learn about animal husbandry, which is the prudent way to look after animals. As well as an overview of the clinical skills required for veterinary roles. You'll also study animal diseases, their diagnosis, treatment and control.
Different courses cover the subject in various levels of depth. Courses for supporting roles will provide a high level overview of these subjects. As well as modules on veterinary terminology to help assistants work efficiently when helping vet staff.
Courses for veterinary nursing assistants will go into further detail on veterinary science topics. As well as the broader range of duties that will be undertaken at that level. And the chance to put the knowledge to use in a practical placement.
Veterinary nursing and veterinary science degrees will go into even greater detail on these topics. A Veterinary Science degree, will also encompass modules heavily focussed on performing surgical treatments.
Why Study a Veterinary Science Course?
Studying veterinary science at any level will set you up for a challenging yet rewarding career. You'll be positioned to improve the health and lives of many types of animals. Including domestic breeds to livestock, wild animals and even exotic species should you work in zoos or similar environments.
You'll nurse them through times of poor health, injuries and after surgeries. But you'll also advise carers on the best ways to care for and enrich their animals lives. This will enhance their wellbeing and improve the relationship people have with their pets.
No two days will be the same as you'll work with a host of animals with a variety of health needs. You'll also have the chance to meet people from all walks of life, adding a social element to your work.
As part of a close-knit team, you'll work with anyone from rescue workers to kennel attendants and animal welfare officers. Moreover, this is a sector where your learning never stops. As technology advances, so will the procedures performed at the clinic. And with every medical advancement, you'll have something new to learn about.
This makes it an ideal profession for anyone who thrives on overcoming new challenges and continuing their professional development. There is also ample room for progression and specialisation with further training and study.
The Roles you can Go Into
Depending on the time you want to commit and the level of study you wish to complete, there are various roles you can pursue.
Veterinary Support Assistant
Provide essential support to veterinary surgeons and nurses as they treat animal patients. As well as perform a host of other duties that enable the veterinary practice to run effectively. This includes helping surgeons in the operating room, supporting animals post-treatment and advising the public on pet care.
Knowledge based courses like this Veterinary Support Assistant course will help you understand the role. But you'll need evidence of at least a Level 2 regulated veterinary qualification to gain employment. This helps get you practice ready so you can hit the ground running when you find employment.
Veterinary Nurse
Provide hands-on nursing care for a variety of animals in both emergency and routine circumstances. You will work alongside veterinary surgeons during treatments then take on more duties like administering medications including injections, tablets, fluids and blood transfusions.
You can either study a university course or go through vocational training depending on how you prefer to learn. But either option requires completing a course approved by the Royal College of Veterinary Surgeons (RCVS). Which also has to include a full-time period of practical nursing training in approved facilities.
Veterinary Surgeon
Provide medical and surgical treatment for various animals. Using your understanding of animal physiology, medicine and nutrition to diagnose illnesses, perform surgery and prescribe medications. Administering anaesthesia during procedures and preventing disease and its spread within animals.
You'll need a degree in veterinary science or medicine as well as registration with the Royal College of Veterinary Surgeons (RCVS) to practise as a vet.
Get Started in Veterinary Science
If you're considering working in the veterinary sector in any capacity, you can explore veterinary science through an online course.
Online courses provide an efficient way to become familiar with a topic, before committing years to university level study. This way, you can make sure this line of work is for you. And see what role you'd like to work towards ahead of time.
You could start with our Veterinary Support Assistant knowledge based-course. This focuses on teaching you the responsibilities of a supportive role at a veterinary practice. You can then progress to our Level 2 Diploma for Veterinary Nursing Assistants (RQF). This gives you the more detailed knowledge and practical experience you need to get started working in a veterinary practice.
In these courses, the majority of your learning will be completed online. This enables you to complete the course at your pace since there are no classes or timetables to attend. Where a practical element is included, you'll be able to organise this for a time that suits. Giving you even more control over the flexibility of your learning.
Find out more about studying veterinary science with Stonebridge Associated Colleges. As one of the UK's leading distance learning providers, we have many courses to help kick start your career.
Click the link below to view our veterinary science courses in more detail.