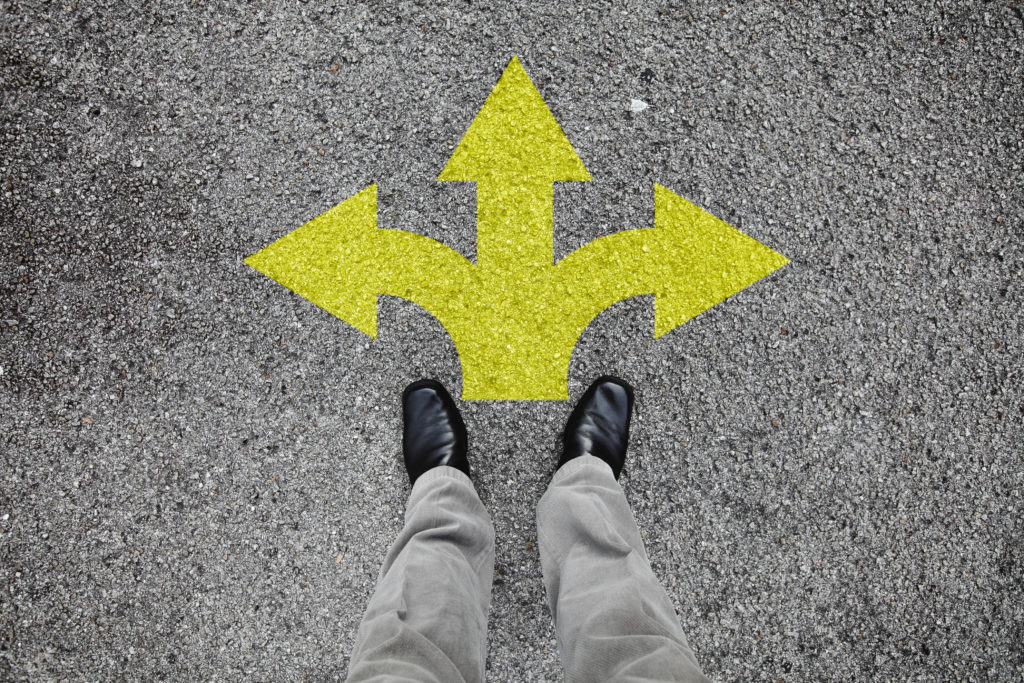 Decision-making is the process of choosing between possible resolutions for issues that may arise in a business. This is an essential skill that all managers and team leaders should have.
There are a few useful tips that can help you improve your decision-making skills:
Avoid delay when decision-making
Simple decisions, like choosing what to have for breakfast, are easy to make. In business, decision-making can become very difficult. Dedicating a day or block of time to go through the advantages, disadvantages and outcomes of your decision is crucial. Letting problems gather dust will not help you develop your decision-making skills.
Leave ego & emotions at the door
The best way to make decisions is to think objectively. Being too personally invested and making decisions based on emotion instead of logic can cause problems. Leave your ego and emotions at the door, and think rationally. You will make better decisions when you focus on facts instead of emotions.
Get an expert opinion
You may be new to the problems that are arising but the decision you need to make have probably been made before. There's nothing wrong with asking for help. Getting advice from experts in your field will help you understand the problem and experts can support you in the decision-making process.
Get the right data
When making a decision it is your responsibility to find the right data. The opinion of a friend may not be the most trusted source of data.
Using customer feedback is a great way to get data. Other great ways of gaining data is through research reports, industry trends and asking experts. Having reliable data will help you make the best decisions for your business.
Understand the risks
Nearly every decision has risks, if you decide to have a small salad for lunch you're at the risk of still being hungry after lunch. Understanding the risks of your decisions will help you make better choices. Before making a decision consider the risks and the worst possible outcome for that decision. Knowing what the risks are will allow you to prepare and make decision-making easier.
Now that you have a few tips to help you improve your decision-making skills it is important the value of a decision to a business.
Here are 3 things that can help team leaders and managers gain viewpoint:
1. Importance
Decisions involve planning and constant discussion over a period of time.
Team leaders and managers need to discuss several things when assessing the importance of a decision, here's a few:
The affect will this decision have on the business.
The cost of this decision on the business.
Does the business need this decision to be made now?
By team leaders and managers discussing these statements they will be able to gain insight on the importance of the decision. For example, if the decision can be made at a later date or if the cost/risk is too high for the business then the decision is not important at this point in time.#
3. Cost
In business, cost doesn't just mean money, it's the missed opportunity/s, time, resources and effort used. Leaders need to consider the cost of a decision on the business. Team leaders and managers need to deliberate all the costs, especially time and resources, involved in the decision. Bad decision-making can result to a waste of time and resources which can actually lead to a monetary cost for the business.
Is the cost too much for the business to handle? Will the cost be more than profit? These are the questions that leaders need to answer.
2. Benefits
Decisions will make a change in a business. Managers and team leaders need to evaluate if this change will benefit the business. Just like assessing the importance of a decision, determining the benefits is a key part of decision-making.
There are questions that can help determine whether the decision will benefit the business. Will this decision increase productivity? Can this decision result in higher revenue? What will this decision do for team morale? Answering these questions will help managers establish the benefits of a decision. If there aren't any the decision isn't worth making.
Being a manager or team leader is an important and difficult job to have. Without the correct skills and knowledge, the team and business can fail. Decision-making is a key skill that all leaders need to have. It is a skill that needs guidance in order to learn it. That's where we come in…
The ILM Level 3 Diploma in Leadership and Management we offer is the perfect course for new or aspiring junior managers. Not only does the course give the expertise needed to gain effective decision-making skills but the units provided in the course help you become the best leader you can be. These units include:
Solving problems and decision making
Understanding leadership
Leading and motivating a team effectively
Know how to motivate and develop the team
The ILM Level 3 Diploma in Leadership and Management is a fully recognised qualification. This qualification will help you become a great manager/team leader who can effectively carry out decisions and make a positive impact on the company, and the team.
There are no formal entry requirements for this course. However, there will be basic assessments in Mathematics, IT and English.
This course is a distance learning course so you can complete the course all online, at your own pace and from the comfort of your own home.
Whether you choose to pay this course privately or by the government, the facilities needed are available. The Government fund the 19+ Advanced Learner Loan which is available to UK residents who are 19+. See our website for more information…
After achieving this qualification, you will have the capability and know-how needed to be the best leader you can be and make first-class decisions for your team.
Begin the journey to management success and enrol on our course today!