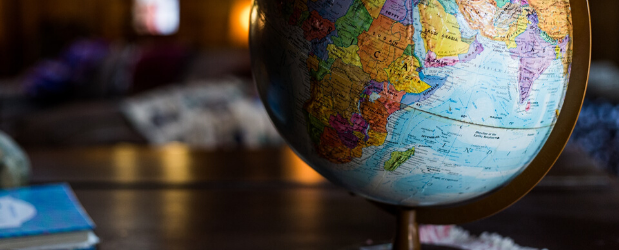 History and Geography challenge students to study the world around them by examining the past in fundamentally different ways.
The study of History explores the ramifications of events from centuries ago, that can still be seen today. Be it the British Civil War, the American War of Independence or World War II.
The Geography curriculum, on the other hand, seeks to understand the natural complexities that make up life on earth and the role humans play within our changing world.
Studying History and Geography subjects would therefore provide you with invaluable insight into the way the world works. Either on a socio-political and economic scale or the impact of human migration across the planet's land masses.
Whether you want to expand your knowledge or go on to further study, taking a History or Geography GCSE is the ideal way to immerse yourself in the material. Moreover, you'll gain a nationally recognised qualification which can help your career prospects. Plus, these qualifications will also help you get onto A Level courses and even university.
Though, many people ask the same question, 'Is History or Geography better for GCSE?', the answer to which depends entirely on your goals and interests. To help, we have explored both subjects in detail and the opportunities they can lead to.
Why Study AQA History GCSE?
If you're wondering 'Why study History?', the short answer is; History is a rich and immersive subject that helps us understand the modern world.
It gives us the context behind everything from the formation of the United Nations to why tensions exist between nations across the globe, even ones that claim to be allies. The study of History allows us to understand the culture not only on home soil but in societies around the world as well.
The American expansion (1840-1895) will help you to understand the pioneer mindset that is still evident in the Midwest. Despite the fact 'the west' has been tame for more than a century.
Similarly, in examining the events of the First World War through History studies, you will come to see how it was the beginning of the end for Imperialism. You will understand how it redrew the political map and set the world on course for an even bigger conflict 21 years later. The impact of which can still be seen today.
For these reasons, the benefits of studying a History GCSE are apparent, but it is also an engaging and intriguing subject that will allow you to point your studies in several different directions.
The first – most obvious one – is to study History at A Level and beyond with an undergraduate History degree. However, History also complements a range of other subjects including:
English
Classical Civiliations
Geography
Sociology
Psychology and many more
As such, the skills you develop in History – through studying evidence and structuring arguments – are invaluable across most subjects.
GCSE History can also start you on a path towards many fulfilling careers. People with qualifications in History go on to become authors, secondary school teachers, journalists, archaeologists, archivists and curators.
Though, because the History curriculum complements so many other subjects, your History GCSE could take you on a totally different path, depending on what piques your interest and what you choose to study alongside History.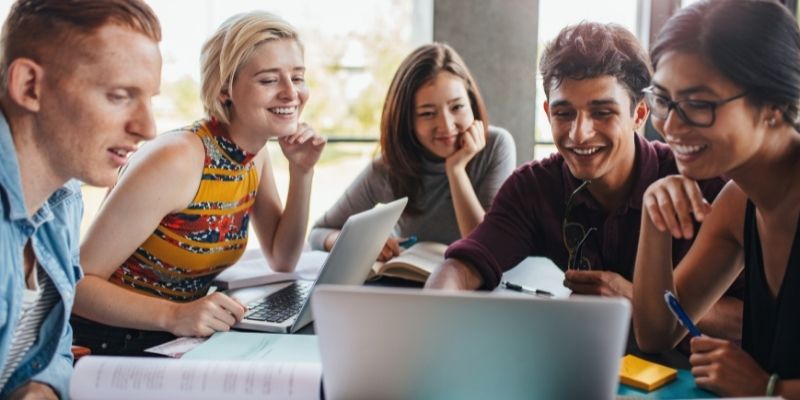 Why Study AQA Geography GCSE?
Geography as a subject is highly nuanced. For anyone wondering 'What is Geography?', it focuses on the study of the physical features of the earth and its atmosphere, as well as the effects of human activity. This includes the human impact on the environment, distribution of populations and resources, and political and economic activities.
For these reasons, it's clear to see why studying Geography is beneficial. It's also easy to see why so many students go on to study both History and Geography at A Level as they naturally complement each other.
If you choose to study an AQA Geography GCSE, you will get to examine topics such as urban issues and challenges. This covers urbanisation, and its effects, the emergence of megacities and human migration. In contrast to this, you will examine the natural world, including natural threats such as tectonic and weather hazards.
Where History preoccupies itself with what was, Geography examines what is happening now on a more natural level. Although there are historical overtones – not least of which is understanding the history of the planet – they are more sociological in nature.
Examples could be anything from human migration through necessity or opportunity, the growing significance of health, education, energy supplies and clean water, and the impact on society should those things grow in scarcity.
Considering the breadth of content covered in Geography and the analytical skills you'll develop; it complements a host of other subjects. These include:
History
Sociology
Biology
Politics
Anthropology and many more
Unsurprisingly there are also plenty of career opportunities should you choose to pursue Geography studies. Were you to eventually study Geography at university, you could go on to Geography jobs and work as a Cartographer, Environmental Consultant, or Town Planner among others. Geography is also useful in astronomy, nature conservation, sustainability, and architecture.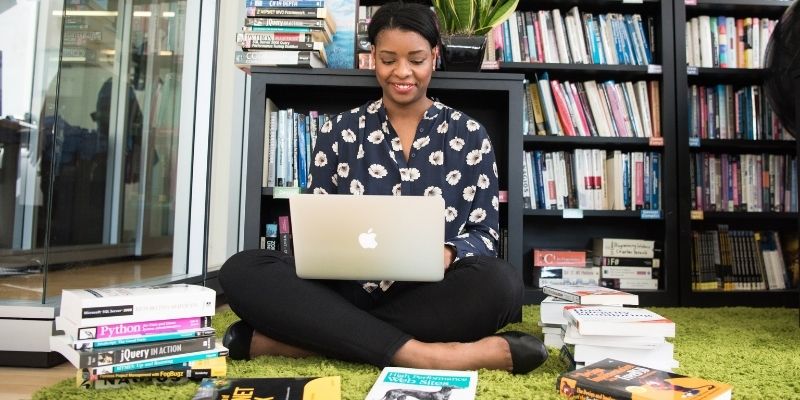 Studying History and Geography GCSEs Online
Distance learning college providers offer you the same recognised History and Geography GCSEs as a bricks and mortar college. That means you can study the course that interests you when you have the time to commit to it.
With distance education, UK learners aren't having to juggle commitments to attend evening classes. Instead, distance learning courses allow you to plan around work and home life and work towards your History or Geography GCSE when you have the time.
Also, the material isn't repurposed from a course intended for 14-16-year-olds. Rather, these distance learning UK courses are tailored for an adult audience and therefore the examples given will be far more relatable.
Between this and the flexibility to plan your studies, you have the opportunity to relax and actually enjoy the learning experience. Furthermore, you can take a full year to gain your History or Geography GCSE qualification. Equally, you can blitz through it in 6 months, it's really up to you. 
In addition to these flexible benefits, you will also be assigned a tutor to support you throughout your studies. They will mark your assignments and provide you with detailed feedback, so you know what areas require improvement. Your tutor will also be available to answer any questions you have about the material or provide guidance if you're struggling with assignments.
Start Your Learning Today
Whatever your plans are for the future, studying GCSEs is an ideal place to start. They are a nationally recognised qualification that will allow you to work towards university via studying A Levels or an Access to Higher Education Diploma.
You also have the advantage that you can tailor your GCSE course choices either to meet academic requirements or your personal areas of interest.
Whichever GCSE courses you opt for, be it History or Geography, Stonebridge Associated Colleges can help you in your studies. All you need to do is get in touch with Course Executives on 0121 392 8288 or enrol online. There are also flexible payment terms available to help you spread the cost.
Alternatively, check out our blog for useful tips on how to get the most out of your study experience or click below to view our GCSE courses and enrol today.