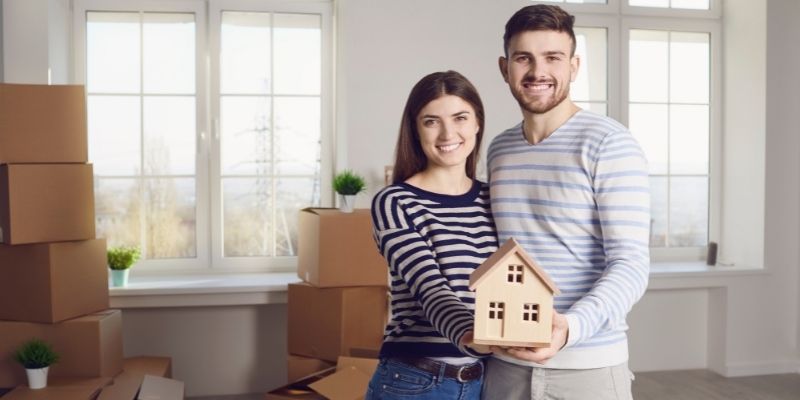 If you're considering a property-related career, one of the options that may be on your radar is working as a Mortgage Advisor. If it's not, it should be, as this role has a host of benefits on offer to anyone who has a passion for property, numbers and understanding the legalities around property ownership.
Ignoring the earning potential and role-related perks for a moment, becoming a Mortgage Advisor can be a significantly rewarding career. For many people, the only way to own a property is by securing a mortgage.
So, no matter if the people you are dealing with are hoping to get their first home or take a huge step towards setting up a business, you can help them navigate the complex loan process and make their ambitions become reality.
Below, we answer many of the questions surrounding Mortgage Advisor jobs that will help you decide whether this is the career for you. From 'What do mortgage advisors do' to 'how much does a Mortgage Advisor cost?' and even how to become a Mortgage Advisor with no experience!
What Does a Mortgage Advisor Do?
In short, a Mortgage Advisor helps their clients understand the mortgage products available to them. While this may sound simple, it can be incredibly complex, as many factors are taken into account to determine the outcome.
Whether the mortgage is required for a property or land, for residential or commercial use, for an individual, couple or group of people, whether those people are employed or work for themselves, and more, all impacts the products that are available to them.
As a Mortgage Advisor, it is your job to understand in detail and advise on the extent of the mortgage products on offer, as well as the laws, interest rates, and repayment options surrounding each product for every type of mortgage applicant.
You will also be frequently asked for advice on how to best prepare for the mortgage application process, by those who are researching their options early and want to get themselves into the best financial position.
How Much Do Mortgage Advisors Charge?
As with any career choice, one of the main factors that is considered when weighing up if being a Mortgage Advisor is a good career is how much do mortgage advisors earn. If you're asking yourself this same question, you'll be pleased to know that this career path offers substantial earning potential.
An entry-level or trainee Mortgage Advisor can start on anything between £22,000 to £25,000. With experience gained after a few years, you could be earning north of £50,000 and in the most senior Mortgage Advisor jobs, this can be up to £70,000 a year.
If you're wondering 'How do mortgage advisors get paid?', this typically depends on whether you work as an employed Mortgage Advisor in established firms like the Mortgage Advice Bureau, or you operate as an independent Mortgage Advisor and charge your clients by the hour.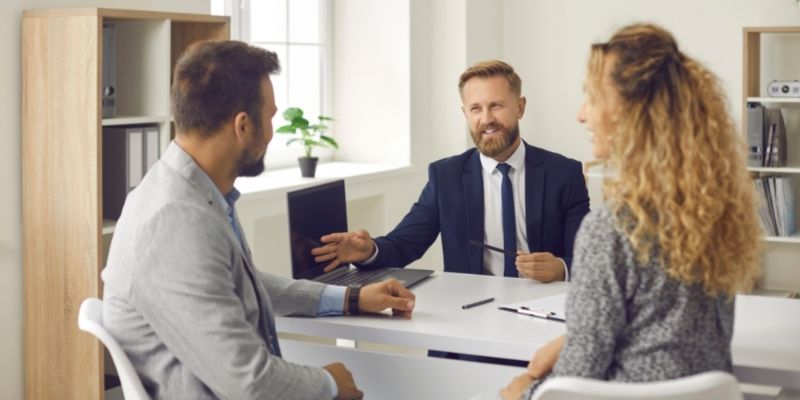 Do Mortgage Advisors Get Commission?
This again depends on the capacity in which you work, but in many cases, it is possible to receive commission on top of your basic salary or fees as a Mortgage Advisor. This is because many mortgage lenders pay the Mortgage Advisor a commission (typically around 0.35% but can be up to 1% of the loan size) for getting the buyer to use their mortgage product.
Depending on the loan amount you secure, this can provide you with a substantial additional influx of money, in addition to a typically already good Mortgage Advisor salary.
Are Mortgage Advisors in Demand?
Yes, Mortgage Advisors are very much in demand. So, by becoming qualified in this field, you will benefit from a high level of job security.
This is due to a host of reasons, namely because despite the fact that the property market fluctuates like all other markets, there is always a demand for properties. Increasing rent rates are also driving the shift from renting to buying, which is putting even more competition and urgency behind the mortgage application process.
Now, there is a constant influx of people looking to purchase land or property, and not enough professional mortgage advisors to cater to this need.
Does The Role of a Mortgage Advisor Offer Flexibility?
Yes, it does. Thanks to technology, there are a host of ways you can work as a Mortgage Advisor. If you work as an employed Mortgage Advisor in somewhere like the Mortgage Advice Bureau, you will often have to work to a set contract of hours. This may be a mixture of office hours and shifts that cover evenings and weekends to cater to client availability.
In these cases, you may be able to opt for a shift pattern that better suits your needs, but if you want to utmost flexibility as a Mortgage Advisor, you would be better off becoming self-employed. This allows you to run your business to your own schedule and in a capacity that suits your lifestyle.
Rather than having a premise to run your business from, you could work as an online Mortgage Advisor and give advice over the internet or phone. Besides providing you with the freedom to work from home, this also means you can expand your offering and become a nationwide Mortgage Advisor.
This would help bring your services to a wider market. Rather than people having to type 'Mortgage Advisor near me' into the search engines and travel to get the advice they need, you can provide it to them easily and conveniently from the comfort of their homes.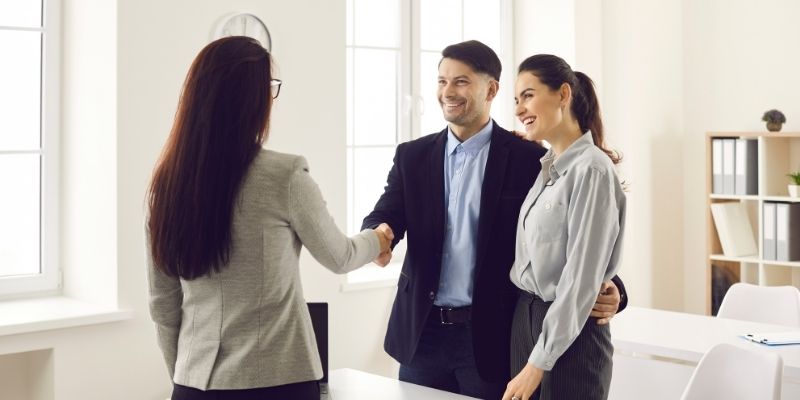 Is There Much Career Progression for Mortgage Advisors?
Yes, there is! As such a varied market, there are a number of ways you can shape your career as a Mortgage Advisor. Once you get your qualifications and branch into mortgage advice, with experience, you could move into any number of specialisms.
These include providing:
Buy to let mortgage advice
Commercial mortgage advice
First-time buyer mortgage advice
Self-employed mortgage advice, and more
If your ambitions are to move up into senior roles, whether in overarching mortgage advice services or a specialist area like the above, you could work your way up to manage a team of mortgage advisers in a senior/management-level role.
Further to this, you could set up your own firm of mortgage advisors, or take the additional qualifications required to become an Independent Financial Advisor (IFA) and advise people on a wider range of financial products.
How to Become a Mortgage Advisor
If you are wondering how to become a Mortgage Advisor, UK learners will be pleased to know you can get into the profession without studying a degree.
Many people start in junior roles so they can get a feel for working in this environment and gain valuable experience. Though to legally be able to provide mortgage advice, you will need to study a Certificate in Mortgage Advice and Practice (CeMAP), approved by the Financial Conduct Authority (FCA).
There are three modules that fall under this umbrella course, and all three must be completed to work as a professional Mortgage Advisor. You can study all three modules online with Stonebridge Associated Colleges. We also provide course clusters that help make this learning journey more flexible.
Our online CeMAP courses include:
CeMAP Certificate in Mortgage Advice (Module 1) 
Gain an insightful introduction to the world of mortgage advice by exploring the financial services environment, mortgage products, UK financial services and regulations. 
CeMAP Certificate in Mortgage Advice (Modules 2 and 3)  
Further your knowledge through advanced units that dive deeper into the mortgage advice application process by covering everything from issues borrowers may face following completion to detailed mortgage law. Only for learners who already hold the CeMAP Certificate in Mortgage Advice (Module 1).
CeMAP Certificate in Mortgage Advice (Modules 1, 2 and 3) 
Get everything you need to qualify as a professional Mortgage Advisor in one online course. Start with the fundamentals of the financial services environment and mortgage products, then progress to the mortgage application process and possible post-completion complications. 
Learners hoping to secure Mortgage Advisor jobs will also be pleased to know you can enrol on these learning distance courses if you have no experience in a mortgage advice environment or other property-related experience.
Study Mortgage Advice with Stonebridge!
By studying your CeMAP qualifications through our long distance learning courses, you will gain a host of benefits that aren't possible in classroom learning.
As a distance learning college, Stonebridge Associated Colleges doesn't require classroom attendance or your adherence to a strict timetable. For this reason, distance learning courses provide you with the most flexible way to learn, as you do so on your terms.
All you have to do is log into our distance learning centre when you have the time and complete your course materials. The ability to move through the course at your pace not only makes it convenient, but it allows you to get the course finished as soon as you're ready.
This is why UK distance learning courses are the quickest way for you to get qualified for the next step in your learning journey, or for a new career. Find out more about how quickly you can become a Mortgage Advisor through our online courses by speaking with our Course Executives on 0121 392 8288, by reaching out to us online or by clicking below!