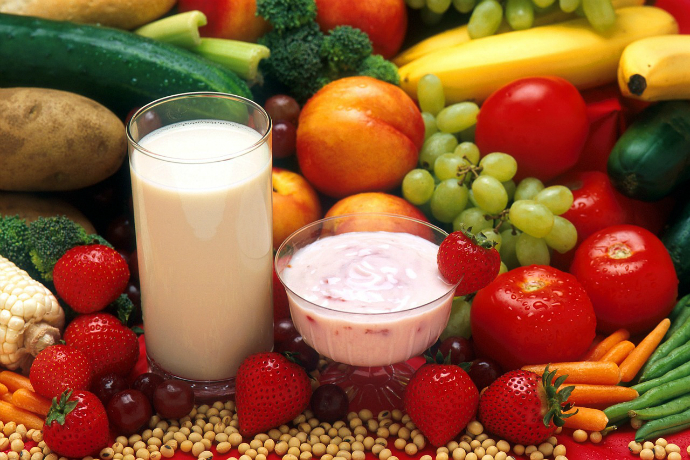 There is a general consensus that life is good when we feel good. On those days where everything just feels right in ourselves, we feel like we can take on the world. It's easier to smile, and there is usually a spring in our step as we go about our day.
This 'good' feeling is something people cherish, and it comes from a culmination of things. Our physical and mental wellbeing plays a big part, and one of the key elements attributing to how we feel physically and mentally is our diet and nutrition.
Simply put, good nutrition will help you live a better life, and while living a healthy lifestyle can seem difficult, it honestly doesn't have to be! There are 5 nutrition principles that can help you improve your quality of life and feel great.
What is Nutrition?
Many people ask the question 'What does nutrition mean?', the answer to which is relatively straightforward. Nutrition refers to the natural process of the body extracting nutrients from what it ingests. This is mostly food, but it can also be liquids, supplements and other consumables.
Your body uses nutrients to grow and regenerate. If you don't get enough nutrients, your body will start to deteriorate. This can make you feel unwell or lead to irritating and uncomfortable skin and health conditions. If you become more severely malnourished, you will become at risk of developing chronic diseases like certain cancers, diabetes, depression or osteoporosis.
If you eat a highly nutritious diet, your body will be able to perform functions like making energy, recovery and regulation effectively, which all leads to a positive state of health and feeling good.
Some foods are better than others in providing your body with nutrients, so it's wise to find out what these are and make sure you give your body enough of them. Read on for more nutrition does and don'ts below!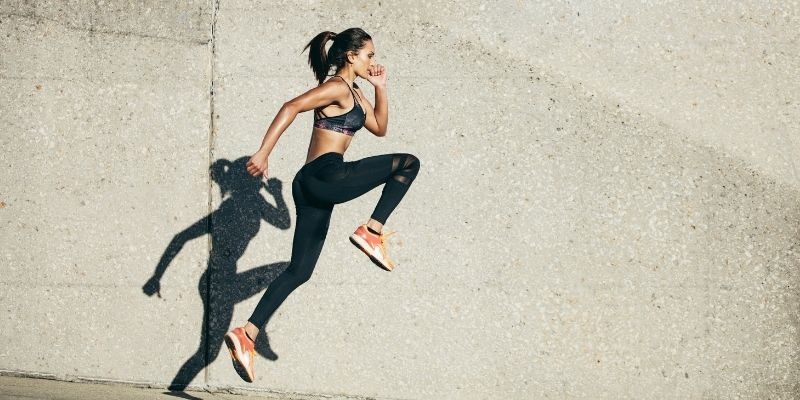 Water Is Your Friend
The majority of people only really drink water when they're thirsty. Just because you don't feel thirsty, doesn't mean your body is fully hydrated. You should drink water throughout the day to avoid your body from becoming dehydrated. As a rule of thumb, you should be drinking at least 8 glasses (approx. 1.9L) of water a day, it's the doctor's order! Water really is your friend, it can be beneficial to you in so many ways.
Sufficient water consumption:
Flushes out horrible toxins 
Enhances mood 
Helps with digestion 
Relieves tiredness 
Aids weight loss 
So, what's stopping you from drinking a little bit more water?
Ban Processed Foods
Processed foods are so harmful to your body because they contain all sorts of terrible ingredients. You want to put lovely whole grains and fresh foods into your body and cut out any empty carbs and trans-fats.
To get more nutrients, try eating 100% whole wheat foods like whole-grain pasta, whole wheat bread and brown rice. These foods will give your body more stable energy.
If you want to reach optimum nutrition, put a ban on processed foods!
More Can Sometimes Be Less
You're probably thinking 'how on earth can more be less?' but with food, it can be. The basic guidance is to have 3 meals a day, but eating 5 or 6 mini-meals a day is actually more beneficial to your metabolism.
Spread your meals out throughout the day instead of waiting until you're starving. Eating small snacks in between meals will help you control your portion sizes and be less at risk of gorging on non-nutritious foods when you're hungry. It also helps you to eat less and can be an effective way to lose and control your weight.
Have A Well-Balanced Breakfast
Breakfast really is the most important meal of the day, so try not to skip it! Taking the time to eat a well-balanced breakfast in the morning will be so beneficial to your body.
Having a well-balanced breakfast boosts your metabolism and starts your day off right. Try having a boiled egg, a cup of yoghurt, some whole-grain toast, fresh fruit and a cup of coffee. The egg nutrition and other nutrients gained will help you feel full and stimulated throughout the morning. Plus, you won't snack on unhealthy things like crisps in the lead up to lunch!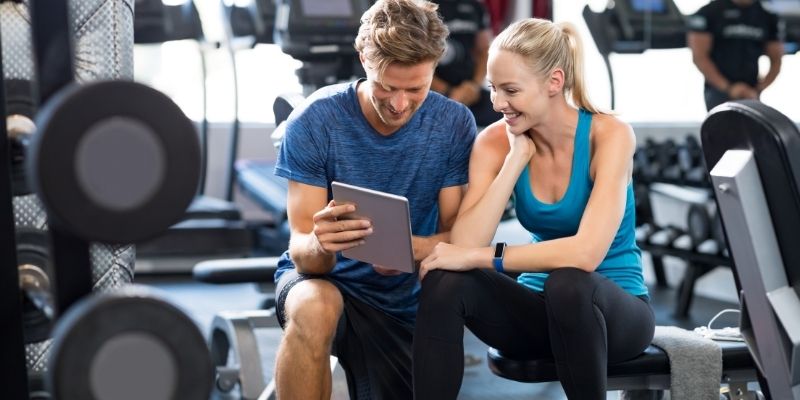 Add Fruit or Veggies to Your Meals
Fruit and vegetables have all sorts of beneficial natural antioxidants, vitamins and minerals that will work wonders for your body. Here are just some of the benefits of getting your nutrition from fruit and veg:
Can reduce the risk of heart diseases like heart attack and stroke 
Can protect you against certain types of cancers 
Are naturally low in fat 
Are filling but low carb 
Contain fibre to keep your bowels happy 
These simple nutrition principles will benefit your life in so many ways. Using these key principles in your life will make your skin, hair and body feel and look great. Leading a healthy lifestyle really can be as simple as this!
Study Online Nutrition Courses
If you want to get to grips with the more detailed concept of nutrition, there are a host of nutrition courses UK learners can study from the comfort of home. Stonebridge Associated Colleges is a leading UK distance learning provider, with a host of long-distance learning courses centred around nutritional studies.
Just some of the online nutrition courses you can study are:
Clinical Nutrition 
This Level 4 Clinical Nutrition Certificate is aimed at aspiring clinical nutritionists. The course material explains how food can affect our body's health and our overall sense of wellbeing. During your studies, you will examine the workings of the metabolism and analyse the links between nutrition and disease.
Diet and Nutrition 
This Diet and Nutrition Level 3 Certificate (RQF) is perfect for you if you want to learn how to plan meals that are tailored to the specific needs of different individuals. From allergies and intolerances to preparing food, you'll learn what precautions to take and how best to give them their nutrition fix.
Living Foods Nutrition  
This Living Foods Nutrition course will teach you how to buy, store and prepare 'living foods', so you can easily convert your kitchen or another space in your home into a mini-organic garden. You will learn which seeds, nuts, grains, vegetables and pulses you can use without any harmful chemicals.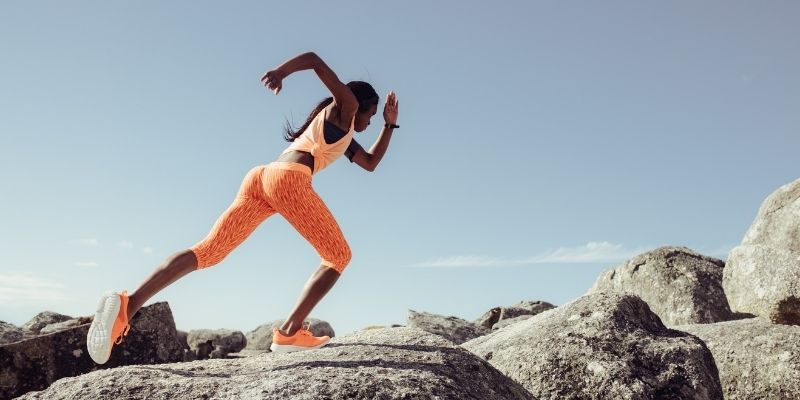 Nutrition for Children and Adolescents 
This Nutrition for Children and Adolescents course is designed to teach both parents and practitioners how to improve the health and nutrition of children. This is in an effort to prevent childhood obesity, life-long negative health habits and the emergence of diseases caused by poor nutrition during childhood.
Sports Nutrition 
This Sports Nutrition course is perfect for anyone who has an interest in working in sports nutrition. Through the course, you will cover topics ranging from the digestive system and weight control to fluid balance and protein supplements.
Vegetarian and Vegan Nutrition Consultant 
This Vegetarian and Vegan Nutrition Consultant course is aimed at current or aspiring nutritionists looking to provide up to date advice about plant-based diets. During your studies, you will learn how to design balanced vegetarian and vegan meal plans which provide all – if not more – of the nutrients obtained through an omnivorous diet. You will also learn how to advise expectant mothers, bodybuilders and younger people about plant-based nutrition.
Get Started Today!
If you want to expand your knowledge of the way our bodies ingest and extract the nutrients it needs to survive and thrive, you can find out why is nutrition important and more in our online nutrition courses.
Through distance education, UK learners can gain the knowledge they need to achieve their goals on their terms. So, if you want to work in the nutrition field, or learn for your own health benefits, you can study when it suits you without worry.
Our distance learning course materials are all online, and you can work through them at your pace. Find out which nutrition course is best for you by speaking with one of our Course Executives on 0121 392 8288 or by contacting us online. 
Alternatively, you can start your journey to better health today by enrolling on a Nutrition and Health course below.