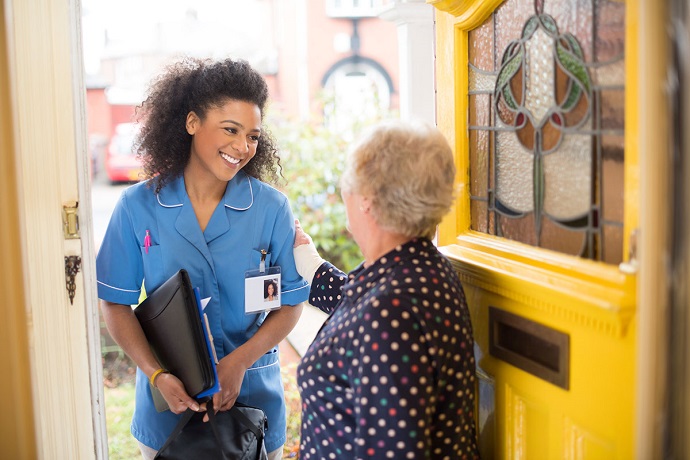 Why study health and social care courses online?
Stonebridge's health and social care courses are the flexible way to train. Encouraging lifelong learning is a goal for care industry leaders, but many workers don't have access to the materials they need. With limited time at work for professional development, home study courses are becoming increasingly popular.
We understand that shift patterns and long hours can make it difficult to complete a course to a tight schedule. The Health and Social Care Diploma (RQF) Level 3 combines easy-to-read online theory with a practical placement. Whether you are new to the care sector, or want to progress in your current career, we can help.
1. Provide the best possible care
The Health and Social Care Diploma (RQF) Level 3 takes a detailed look at different types of care. From understanding sensory loss, to learning how dementia progresses, you can make sure that you offer a personal and sensitive service to clients. Key skills include:
Following good practice for handling information.
Finding solutions for people who are struggling with communication.
Planning, reviewing and assessing care.
Study topics such as how to help clients to access the right services, and how to work effectively with children and young people. Building a broad knowledge base will ensure that you meet the needs of the people you support and become more adaptable as a professional.
2. Develop your skills
Taking a qualification is a fantastic way to identify any gaps in your knowledge. Your role may have recently changed, or you might be taking part in a new initiative. Even if you have already been trained, keeping up with the latest legislation, and changes in technology, is essential. A great way to respond to constructive feedback from a manager is to look for ways to keep learning. Being asked to mentor a more junior member of staff can also be the ideal time to brush up on procedures and standards for care.
Reading about relevant issues in the health and social care industry will help you to analyse techniques in your team:
Highlight any issues in your company and come up with new ideas.
Play a key role in recruitment to your team or company.
Make a case for a promotion.
3. Specialise in one area
As we live longer, more people than ever before need physical assistance in their homes or in sheltered living environments. On the front line of caring for the elderly and disabled are experienced health and social care employees. There are 1.48 million health and social care professionals in the UK, working in many different settings. You may decide to take on a role with:
The elderly.
Children or young people.
Terminally ill clients.
Individuals with mental health problems.
People with learning difficulties.
There is plenty of scope to become an expert in one area. The Health and Social Care Diploma (RQF) Level 3 will give you an insight into a variety of care roles. You may decide that visiting clients at home is more convenient for you. Alternatively, some people enjoy being part of a large team in a care facility. Wherever your skills lie, extra training will increase your confidence. Taking ownership of your career is important and adding a recognised qualification to your CV will take you in a clear direction.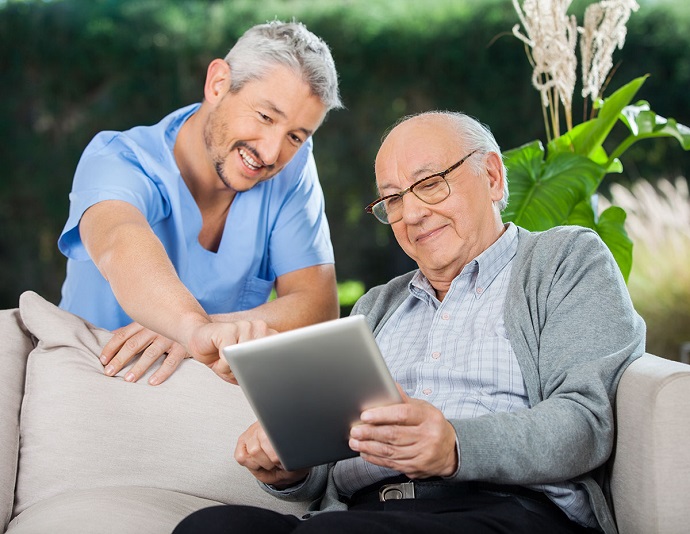 4. Become a leader
Aspiring managers can move quickly through the ranks in health and social care. You might be heading up a team of workers, or overseeing the running of a care home. The Health and Social Care Diploma (RQF) Level 3 will teach you practical skills in organising staff and making decisions under pressure. Day-to-day, leaders in health and social care observe, listen and communicate. Many responsibilities centre around writing reports and assessing the needs of vulnerable clients. If you want to progress in the industry, you'll need the attention to detail to make sure that national quality standards are met, and the ability to manage budgets.
Completing health and social care courses in your own time is a fantastic way to show your commitment to your role and target a new job. Health and social care training will not only impress your current employer, but open up jobs that require more advanced skills in other companies.
5. Explore options for your future
Health and social care courses will equip you with a range of transferable skills, that are sought after in many industries. Whether you want to progress in management, or go into training, adding to your skills will pay off. Studying online is also an excellent method for developing self-discipline. You'll learn how to research independently, put together academic assignments and memorise new information. Some health and social care professionals decide to further their learning at university. Studying with Stonebridge will help anyone returning to the education system to hit the ground running with their future studies.
A degree in health and social care can open up a variety of career paths. From working in the community, or going into teaching, to becoming an occupational therapist or social worker, there are many different career options available.
How does the Health and Social Care Diploma (RQF) Level 3 work?
Designed for professionals with a full-time job, or anyone new to the industry, our health and social care courses are adaptable. You'll work through learning materials in your own time, alongside spending around 100 hours building practical experience. This could be in your current workplace, or a voluntary setting. An assessor will visit you towards the end of your studies and your tutor will help you to create a personalised plan, to ensure you tick every box.
Blended learning makes fitting in a course around everyday life simple. Your tutors will offer all the support and advice you need to successfully complete the programme. PEARL, our state-of-the-art Virtual Learning Environment (VLE) is a hub of interactive content. Benefit from careers advice and incentive schemes to keep you on track.