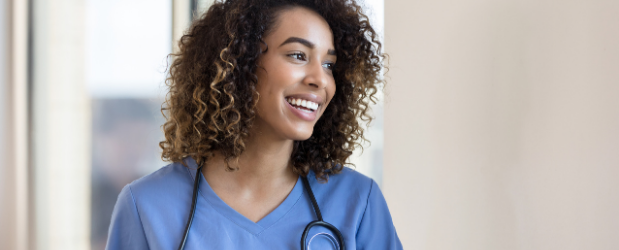 There will always be a need for Nurses across the UK, with the NHS working tirelessly to provide expert healthcare to individuals and families. Nurses play a significant role in this effort, and if you want to channel your caregiving nature into a rewarding career, then consider becoming a registered Nurse.
Before you can start this career, you need to know the facts. We have answered many of your FAQs about how to become a Nurse, but what is a registered Nurse? UK learners may think the answer is obvious, but many have misunderstandings about roles within the healthcare sector. Below, we have provided a breakdown of the role of a registered Nurse, the types of nursing you can pursue and the earning potential.
What is the Meaning of a Registered Nurse?
You cannot be a practising Nurse if you are not registered with the Nursing and Midwifery Council (NMC) and to get to this stage, you need to get qualified! Essentially, registered Nurses are professionals who have completed their training following a degree or degree-level apprenticeship.
Once your training has finished, you will need to join the NMC register. This process is completed once you have:
Paid the registration fee
Received your PIN from the NMC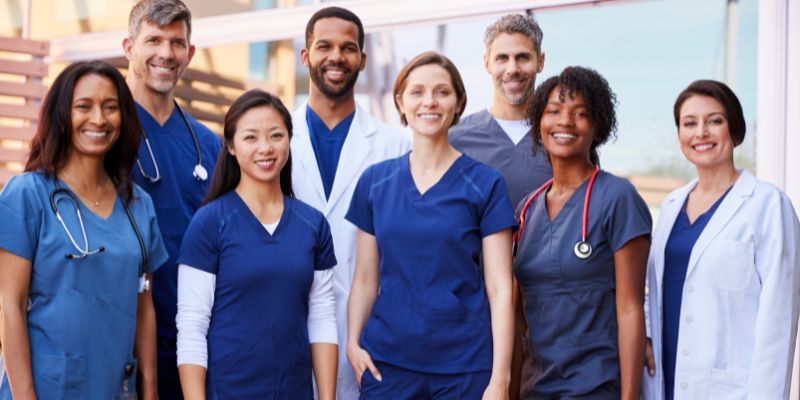 How to Become a Registered Nurse
As mentioned, registered Nurses have to go through a training programme in order to work professionally in their chosen specialism. The route to nursing generally consists of:
GCSEs – You will need a series of GCSE qualifications, including English, Maths, and a Science subject
A Levels – At least two A Levels are required to get on a nursing programme, but an Access to Higher Education Diploma (Nursing) may be accepted as A Level alternatives
Degree – You will need to study a degree programme that is accredited by the NMC. Your studies will consist of a blend of practical training and academic theory
Successfully completing these programmes will get you on to the nursing register, but it's important to remind you, that you will only be able to work as a professional Nurse if your degree is accredited by the NMC.
Types of Nursing
There are four main fields of nursing that you need to consider when thinking about registered Nurse jobs. Whichever one you decide will impact your learning journey, and we have outlined the four types of specialisms you can study:
Adult Nursing
Registered Nurses who work in this field will treat and care for adult patients and young adults with varying degrees of health conditions. They will treat acute and chronic issues, as well as provide advice and support to individuals in their care.
An Adult Nurse on the NMC register can pursue a variety of levels within the NHS, and they tend to work within a multi-professional team that includes Doctors, Pharmacists, Occupational Therapists and more.
Children's Nursing
If your ambition is to treat children as a registered Nurse, UK residents can train to become a Children's Nurse (Paediatric Nurse). While this specialism is centred on children, the role is still varied as you will treat injured, sick, and disabled children of varying ages, from newborns to teenagers.
Learning Disability Nursing
Many people live with learning disabilities that can put restrictions on their day-to-day lives. As a Learning Disability Nurse, you will be equipped with the skills and knowledge to help improve your patients' quality of life, helping them live more independently.
Mental Health Nursing
Mental health is less of a taboo subject, with people realising that it is just as important as physical health. If you want to get on the nursing register to help individuals work through mental health issues and help them develop a new outlook on life, then a role as a Mental Health Nurse could be the perfect step for you.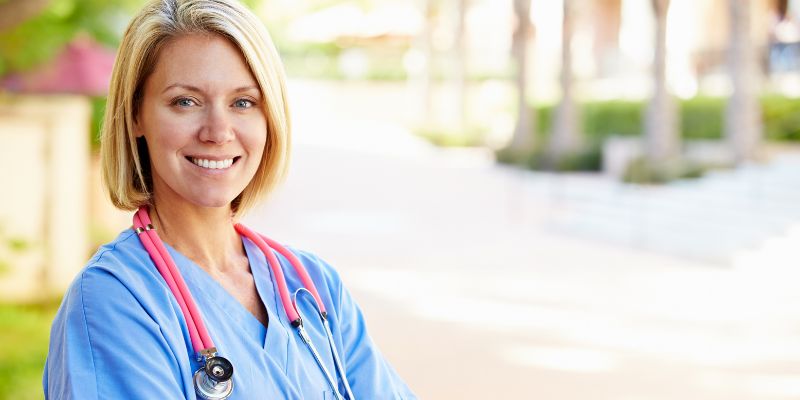 What it Takes to Be a Registered Nurse
To get registered Nurse jobs you need more than the qualifications and training. You may have an idea of the subjects you need to become a Nurse, but to thrive in the role on a daily basis, you require a range of personality traits, including:
Compassion – This is one of the key traits to possess once you make it on to the Nurses register. You will be caring for patients that are undergoing treatments that may cause emotional strain, so it is essential to show compassion
Strong communication – Not only will you need to be able to relay information clearly to patients, but you will also be the go-between in many cases. This involves speaking to Doctors and Senior Physicians
Patience – Not everything runs like clockwork, so you need to have a good degree of patience
Time management – The day-to-day function of a registered Nurse can change at any moment, so you need to be able to manage your shift well so that all priorities are met
Problem solving skills – Issues can often arise for Nurses, so you need to be quick on your feet and have the ability to adapt when necessary
Attention to detail – Over the course of a day, Nurses can have information and instructions thrown at them left, right, and centre. With this in mind, it's important that you're able to focus on the detail to limit the risk of human error
How Much Does a Registered Nurse Make?
A registered Nurse salary can be dependent on the specialism that they work in, so we have outlined the earning potential for each role highlighted. Please note that these are based on the NHS Agenda for Change pay rates and can change.
Adult Nurse
Newly qualified: £24,907 to £30,615
Senior Nurses: £31,365 to £37,890
Advanced or Lead Nurses: £38,890 to £73,664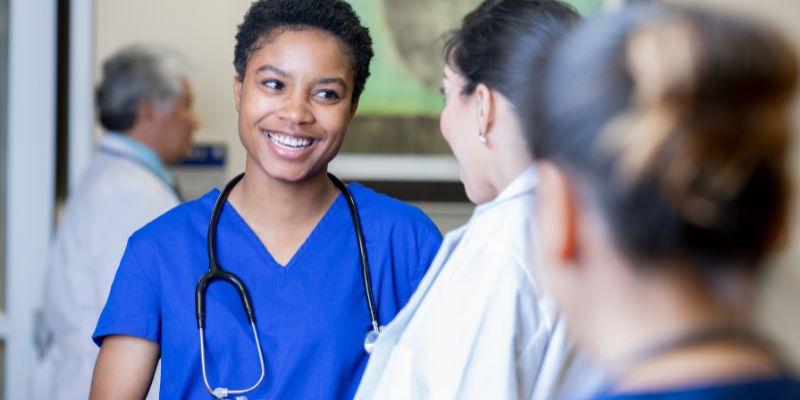 Children's Nurse
Newly qualified: £25,655
Experienced: £32,306 to £45,839
Advanced: £47,126 to £53,219
Learning Disability Nurse
Newly qualified: £25,655 to £31,534
Experienced: £32,306 to £45,839
Advanced: £47,126 to £53,219
Mental Health Nursing
Newly qualified: £25,655 to £31,534
Experienced: £32,306 to £45,839
Advanced: £47,126 to £53,219
Start Studying Towards Your Nursing Career
Now that you understand what a registered Nurse is, the qualifications you need, the desirable personality traits for this role, and the registered Nurse salary you can earn, it's time to get the wheels in motion!
If you are thinking of a career switch, but your college years are behind you, we can help get you on to a nursing degree! Here at Stonebridge Associated Colleges, we are one of the UK's leading distance learning providers, offering a range of online courses, including Access to Higher Education Diplomas.
By studying the Access to Higher Education Diploma (Nursing), you can:
Get prepared for university 
Earn a Level 3 qualification that is the equivalent to 3 A Levels 
Secure a university place without A Levels 
Study 100% online and from the comfort of your own home 
Achieve your diploma without taking a single exam 
Learn around your existing commitments 
Complete the course in less than a year 
Become a Registered Nurse
To start your journey, speak to one of our Course Specialists today on 0121 392 8288 or reach out online. We can guide you in the right direction and get you on an Access nursing course that will lead you towards your dream role! You can also click below to explore your opportunities.