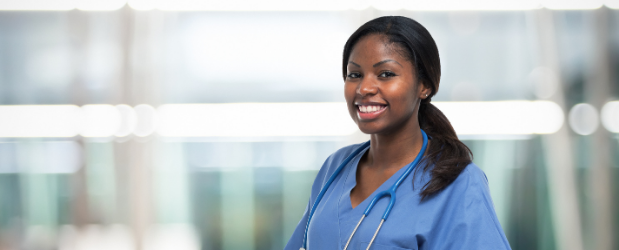 There are many avenues of employment as a nurse depending on what specifically interests you.
All of the pathways require you be a compassionate individual that has a genuine desire to help others. You'll also need an in-depth understanding of healthcare, which is why a degree is needed to become fully qualified.
But before you're able to get into university and realise your ambitions you'll need to get accepted onto the course. This requires you to have a range of qualifications to support your application and desire to make a difference.
The subjects you need may vary as different skill sets are favoured for different styles of nursing. Adult nursing is different to paediatric nursing, which is different to mental health nursing, and so on and so forth.
Despite this, it's never too late to get started. Whatever stage you're at in life or qualifications you need, you can still reach your goals of becoming a Nurse.
Minimum Requirements to Become a Nurse
Nursing degree requirements vary depending on the university and the specific course.
This is because universities are able to set their own entry requirements. So, always double check if you have a specific institute in mind.
However, most will usually ask for the following:
Maths and English GCSE or Functional Skills level 2
Some may also ask for GCSE Biology too
2 relevant A Levels or an Access to HE Diploma
This is the minimum universities will expect you to have.
English and maths qualifications prove your literary and numerical capabilities needed for higher education. Relevant A Levels or an Access to HE Diploma will set you up with fundamental knowledge to build on.
Although, it's best to make your application stand out to give yourself the best chance of being accepted. Specific subjects may even be requested depending on what nursing route you choose to follow.
Mental Health Nursing
Mental health nurses specialise in working with patients with mental health issues such as eating disorders, psychosis and OCD. They help patients overcome challenges and maintain a state of wellbeing.
A psychology qualification would make your application stand out and prove your interest in this field of work. You could take either Psychology A Level or GCSE depending on what your application is lacking.
The Access to HE Diploma (Nursing) also has a unit dedicated to psychology within its modules.
There's also room to specialise further once you're qualified if specific conditions interest you the most.
Paediatric Nursing
Paediatric nurses play a key role in assessing the nursing needs of children. You'll need to consider their medical, social, cultural and family circumstances when providing care.
You'll need to be an excellent communicator whilst working with children. Some may be anxious or too young to explain to, so it's your responsibility to interpret their needs accurately.
Qualifications suited for this pathway would be early years diplomas or English language. This is because they would develop your communication skills and knowledge of working with children.
Learning Disability Nurse
Being a Learning Disability Nurse requires you to teach people skills to look after themselves in daily life. You'll help them overcome challenges, both physically and mentally, so that they're able to manage their health.
You need to be able to interpret and understand behaviours whilst engaging with vulnerable people. As well as organisational skills to liaise with other healthcare professionals and coordinate healthcare reviews or care plans.
A Special Educational Needs (SEN) qualification will help show your interest in this pathway of nursing.
Access to HE Diploma (Nursing)
An Access to HE Diploma is a common alternative to A Level study for those seeking entry to university.
They're designed to get you onto the corresponding degree by developing highly relevant knowledge on the subject. In this case, nursing.
The Access to HE Diploma (Nursing) would cover:
Cell Biology
The History of the NHS
Human Nutrition & the Digestive System
The Roles & Responsibilities of the Registered Nurse
Introduction to Psychology
Human Reproduction, Growth & Development
Approaches to Health
The Human Muscular & Skeletal System
Social Factors in Health and Social Care
The Brain & Nervous System
The Human Endocrine
Inequalities in Health & Illness
Human Immunity
Poverty & Health
Human Disease & Prevention
Equality & Diversity within Healthcare
Therefore, you would only need to complete the one course instead of multiple A Level courses. This is ideal if you lack relevant A Levels or don't have any at all.
Access to HE Diploma online courses provide you with essential knowledge and also prepare you for higher education.
This is because it will also develop your academic writing skills through regular assignments. That way when it comes to completing work at higher education, you'll already be at the standard required from the get-go.
Studying to become a Nurse from Home
Online course providers enable you to get qualified from the comfort of your own home. This means you're able to reach your goals without rearranging your other commitments.
You won't have to spend hours trying to swap shifts or find childcare as you can study whenever suits you best.
GCSEs and A Levels are regulated by Ofqual and Access to HE Diplomas are regulated by QAA. That means you'll receive the exact same qualification online as you would through a physical college.
So you're able to relax and enjoy your learning at a pace that suits you. Whether that's blitzing through it all in 6 months or taking the full two years. It's completely up to you.
Just remember that if you're taking an A Level or GCSE you will have an exam. Usually, these are in May/June so make sure you've set time aside to get through everything in enough time.
Online learning is a more independent approach to education, however, that doesn't mean you're going it alone.
Experienced and qualified tutors will be there to support you through your learning journey. Your tutor will provide constructive feedback to help you improve and any extra assistance when needed.
Whichever route you choose to go down, Stonebridge Associated Colleges can help you in your studies. We can help you realise your ambitions and get you on your way to becoming a fully qualified nurse.
Start your learning today
Stonebridge Associated Colleges is one of the UK's leading online course providers. We offer a broad range of online courses from GCSEs to Access to HE Diplomas.
All our online courses have flexible payment options to help you spread the cost and dedicated tutors for guidance.
To learn more on how to prepare for your distance learning course visit our blog here.
If you're ready to get back into education get in touch or enrol online today.