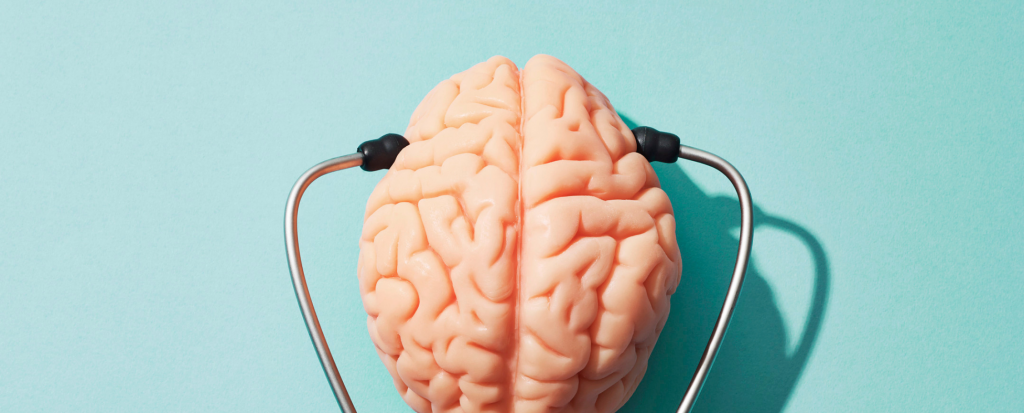 Studying psychology on your own is completely doable. If you have the right tools to succeed then you're able to relax and enjoy your learning experience. Whether you choose to study from the comfort of your own home or the local library.
Most of us have experienced learning solely in group settings, in a classroom, with teachers leading the way. So it can be daunting if you're considering distance learning, but it doesn't have to be.
Being an independent learner means you can be flexible with when and how you study. So you're able to engage with your learning at a pace and place that's right for you.
As long as you have the determination to succeed and the motivation to keep going, then you're good to go. Read on for our advice on how to effectively study psychology on your own.
Deciding on the right course
Before you're able to start studying, you need to decide on the right course for you. Depending on what you're end goal is will determine what path you should take.
Psychology is an umbrella term that covers a broad range of areas. The skills you'll gain from your studies can help you work in many industries that suit your interests. Whether that's working with animals, in mental health or in marketing. It's completely up to you.
GCSEs & A Level
GCSE and A Level Psychology are great ways to build your knowledge on the core principles of the subject. As well as being internationally recognised qualifications that allow you to study at university and beyond.
If you were aspiring to become a fully qualified psychologist then you'd need to study at degree-level. A Levels and GCSEs would be the first step towards realising those ambitions.
To meet university entry requirements you'll need a selection of GCSEs and A Levels or equivalent qualifications. Each university can set their own entry requirements but most commonly they look for:
5 GCSEs grade C/4 – A/9
2/3 A Levels or equivalent in relevant subjects
Access to Higher Education Diploma
Alternatively, an Access to Higher Education Diploma (Psychology) could be a solid choice for aspiring university students. Access to HE Diplomas are designed as another entry into university for those who lack qualifications.
Access to HE Diplomas can be worth between 48 and 144 UCAS Points depending on your final grade. This is roughly 3 As at A Level.
Therefore, saving you time and money as you wouldn't need to enrol on 3 A Level courses.
What's more, the Access to HE Diplomas have modules specifically designed for preparing students for degree-level study. So you're able to develop the necessary skills to succeed.
Diplomas, Certificates & Short Courses
The aforementioned courses give you a broad range of knowledge on psychology. However, if there is something specific you want to study, a niche course may be a better choice.
There are hundreds of certificates, diplomas and short courses available to suit almost all needs. Whether you're looking to support children and young people's mental health or understand canine behaviour.
How you should be studying Psychology
Once you've done your research and enrolled onto your course then it's time to get started. Here are our recommendations on what you need to do to successfully study on your own.
Plan in Advance
The best distance learning students plan their study sessions in advance. This allows them to block out their schedule and allocate time for their studies.
You're less likely to study in your free time if you haven't already prepared. You might not have your laptop with you. Or spend too long choosing what section you want to go over that you waste time.
It's better to have your sessions in the diary and know exactly what you want to accomplish within them. It will hold you accountable and make it a lot easier to progress with your learning.
Spread out your Study Sessions
Another way to successfully progress with your studies is to spread your sessions out. Dividing your sessions into smaller more manageable chunks make it is less overwhelming. So you're less likely to be put off by your workload. It also makes sure you give yourself enough time to digest the information for any final assessments or exams.
Taking Breaks from Studying Psychology
If you're unable to spread out your sessions then taking breaks in between studying is important. Taking short breaks within a study session allows your brain some down time to reflect and process what you've studied.
We recommend going for a short stroll or reading a book. These activities give your brain time to relax without being too distracting like a phone or the tv.
Setting up your Workspace
Setting up the area in which you're studying effectively will benefit your learning too.
To avoid getting distracted it's best to put away anything that you don't need. Having a worktop big enough that you can lay everything without being cramped or untidy can also help. That way you're not tempted to declutter half way through.
We also suggest you don't study from your bed if you can avoid it. You associate your bed with sleep, which can make it harder to study. Or you might find that you start associating it with studying and find it hard to sleep at night.
If you're ready to get back into education then Stonebridge Associated Colleges can help.
Stonebridge Associated Colleges is the UK's leading online learning provider. We offer a range of courses from A Level and GCSEs to Access to HE Diplomas and more.
All our courses have flexible payment options and experienced tutors to support your learning. They'll provide you constructive feedback on your work and any extra assistance where needed.
Browse our courses below or speak to one of our advisors today. They'll be able to give you in-depth information on the courses that will help you achieve your personal goals. That way you'll be sure you're making the right decision for you.