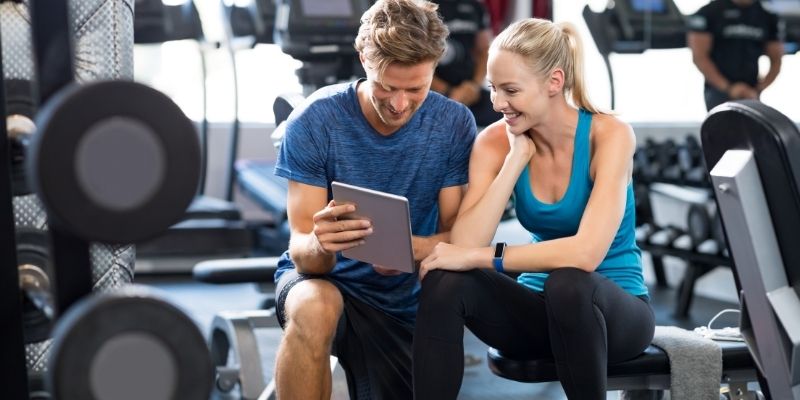 Are you a fitness enthusiast? Do you live a clean lifestyle and want to inspire others to achieve their health and fitness goals? Then consider becoming a personal trainer! By studying personal training courses, you will be able to gain a wealth of knowledge about exercise and nutrition, as well as fitness skills and techniques.
Through Level 3 personal fitness training courses, you will also dip your toe into the business side of the fitness industry. By acquiring these skills, you will have a platform to start your own business should you decide to take that path. Below, we have discussed the role of a personal trainer and the accredited courses you can take to kick-start your career.
The Importance of Fitness
Physical fitness is a key component to maintaining good health, and it is undeniable how important it is to remain active over the course of our lifetime. People of all ages require regular physical activity to stay healthy, and there are different levels of intensity when it comes to this type of activity.
For some, cardio-heavy sessions at the gym are their ideal way of getting the physical activity they need, while others enjoy walks or low impact activities like yoga. There are so many other things that come under the umbrella of physical activity, so everyone can find something they enjoy.
If you tend to promote the importance of fitness and health in your personal life, then why not make a job out of it? By studying personal fitness training courses, you will be able to work towards becoming a gym instructor, and potentially beginning your own business.
Not everyone is excited by the thought of going to the gym, but exercise can be done in plenty of ways. If you are looking to study personal training courses, then you will delve deeper into the benefits of physical exercise. The main advantages of focusing on your physical health include:
Increase your life expectancy
Enhance your quality of life
Reduce the risk of contracting some serious illnesses
Improve your overall health
What Does a Personal Trainer Do?
A personal trainer is a qualified professional who creates personalised fitness programmes for their clients. Unlike going to a standard group gym class, someone can hire the services of a personal trainer who will provide one-to-one fitness guidance.
As well as putting together programmes, a personal trainer is responsible for motivating their client and devising a plan that helps them achieve their goals. By studying personal training courses online, UK trainers will learn the skills required to teach their clients specific exercises and how to use exercise equipment correctly.
Typically, a personal trainer will be responsible for the following:
Creating personalised fitness plans
Running one-on-one or group sessions with clients
Monitoring progress
Carrying out fitness assessments
Providing nutritional advice and guidance on lifestyle changes
Building trustworthy relationships with clients
Motivating clients to help them achieve their fitness targets
There are many reasons why someone would enlist the help of a personal trainer. Many assume that the only reason is to lose weight or build muscle, but plenty of individuals hire personal trainers to improve their mental health as well as their physical health.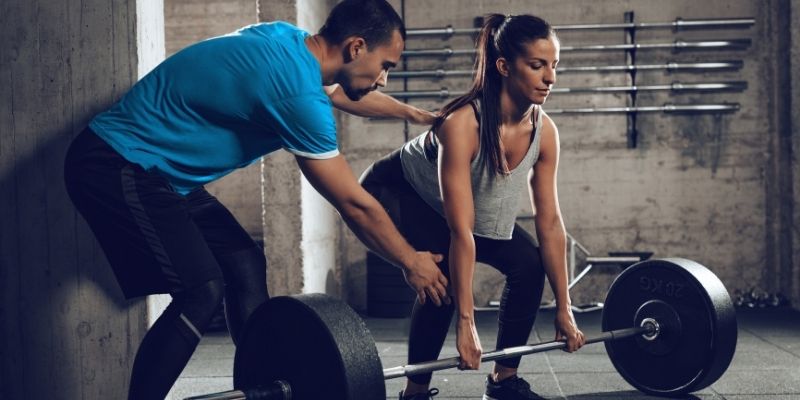 What Does a Personal Training Course Involve?
With Stonebridge Associated Colleges, you can study accredited online personal fitness training courses that can kick-start your career. It is important to note that there are various levels of qualifications when it comes to becoming a fitness professional. If you are hoping to become a personal trainer, then the official levels you need to concern yourself with are:
Level 1 Fitness and Physical Activity (Award)
Level 2 Gym Instructor (Certificate)
Level 3 Personal Trainer (Diploma)
Level 4 Advanced/Specialist Personal Trainer (Certificate)
Level 1 will not enable you to work as a professional personal trainer, but if you would like to dip your toe into the field and see if it's right for you, this type of course is suitable. A Level 2 certification is the next step up and you will be qualified as a fitness instructor upon completing an accredited course. However, to become a personal trainer, you need to achieve a Level 3 Diploma.
The Gym Instructing and Personal Training Practitioner (RQF) Level 3 Diploma will enable you to work as a professional personal trainer, but you will need the Level 2 qualification in order to progress to this stage. If you are hoping to eventually create your own personal training business, then this particular course will provide you with additional skills to pursue this.
The course will cover a realm of topics, building on the foundational knowledge of Level 2. You will explore the intricacies of exercise and nutrition, as well as how to develop training programmes that are tailored to the needs of each client. The units covered in this Level 2 personal fitness training course are:
Anatomy and Physiology for Exercise
Maximising the Customer Experience in the Exercise Environment
Client Consultation and Lifestyle Management
Planning and Delivering Gym-Based Exercise Programmes
Cleaning and Maintenance within a Gym Environment
Applied Anatomy and Physiology
Upon completion of these units, you will move on to the following:
Lifestyle Management and Motivation for Personal Training
Consultation, Assessment and Programme Design for Personal Training
Planning and Delivering Personal Training Programmes
Nutrition for Physical Activity
Business Acumen for Personal Trainers
Safeguarding Adults and Adults at Risk in a Fitness Environment
By undertaking one of our personal training courses online, UK trainers will be able to consider their options for potential business growth. While this qualification allows you to apply for personal training roles in gyms, you could go down another route and build your own business.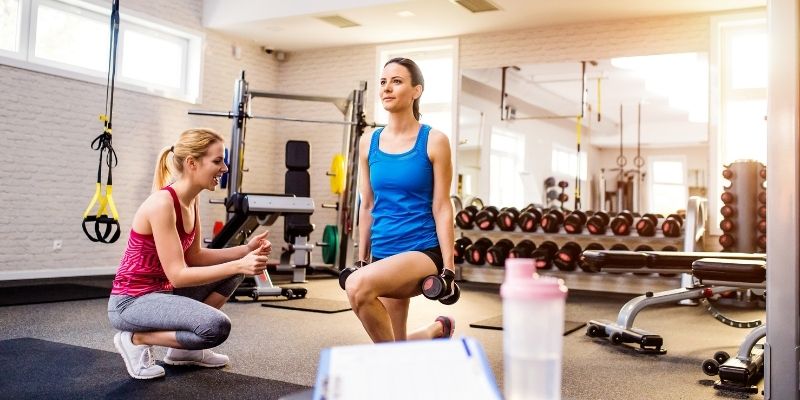 During the course, you will learn how to create business and marketing plans, as well as how to manage the finances of a personal training business. Please note that if you want to pursue this avenue further, it is worth enhancing your business skills by undergoing additional courses, many of which are provided by Stonebridge Associated Colleges.
To achieve the Level 3 Diploma, you will be assessed through a combination of methods. You will need to provide a portfolio of evidence as well as complete a multiple-choice exam, which will cover the topics laid out in two of the course units.
As well as the Level 3 course mentioned, you may want to consider the following courses to enhance your career prospects:
How Long is a Personal Training Course?
Given that our personal fitness training courses are taught online, you will have the freedom to study at your own pace. Whether you work full-time or have young children to look after, you can tailor your study schedule around these commitments.
You will have 24/7 access to all of the course materials you need, as well as full support from a personal tutor and the admin team. Unlike traditional learning, you will not be restricted to a classroom or the constraints of academic term schedules.
Enrol Today!
If you want to transform your love of fitness into a rewarding career, then enrol on one of our personal training courses! You can find out more information by speaking to one of our Career Advisors on 0121 392 8288. Alternatively, click below to learn more about our courses.