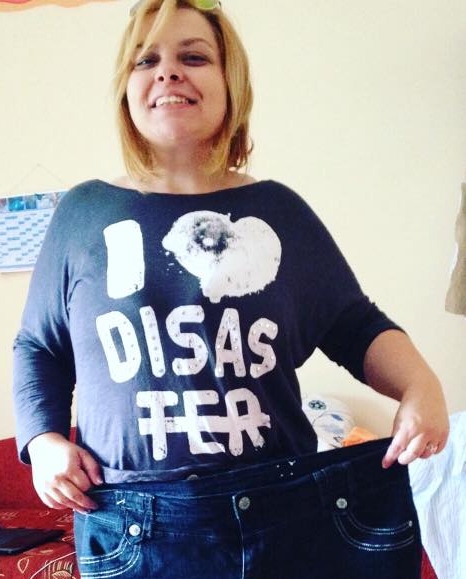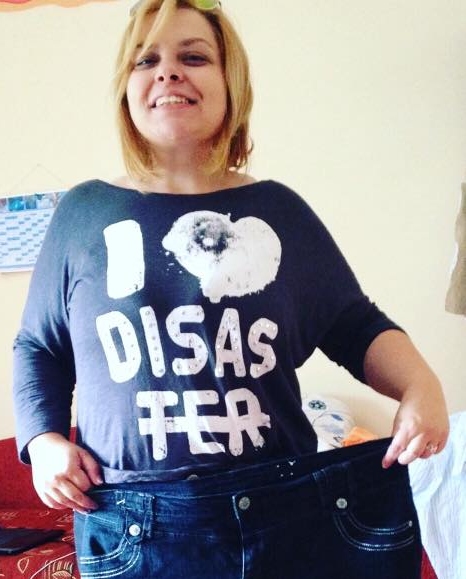 We always get comments, questions, reviews and opinions that we are happy to share with you. The people that study with us, those who challenge us, question us and give us feedback are those who push us forward and shape us as a company.
We bring the tools for amazing people that want to succeed. And so this story is not about Stonebridge Colleges, or about the company. It's about how powerful education can be, when you make it accessible to people who want to fight and push through.
So when we received this wonderful post on Instagram, we couldn't simply pass it by without getting in touch to get her story out there.
Her name is Nárcisz. She shares a name with the delicate golden flower that announces the beginning of spring – the daffodil. True to her name, Nárcisz too has pushed through difficult conditions and managed to blossom despite the harsh conditions that life dealt her.
As she offered this interview over the phone, you couldn't help but notice her bubbly attitude, even as she talked about surgeries, illness and changing her entire life around.
I started looking into nutrition about 7 years ago. I was in a different country. But I did not sign up to the course back then. I have worked in Germany, Austria and the UK and I spoke native-level German, but I wanted to learn English too and with studying this course and practising, I came to a pretty good level in about a year. During that time, I also contributed as an online health adviser for a bodybuilding & lifestyle magazine.
When she was 15 she nearly lost her leg, due to osteoporosis, "a common health condition in obesity" she adds. At 17, she had surgery that left her with painful and difficult to manage conditions; endometriosis, adenomyosis and adhesions. She had to undergo another surgery last year, to help her ease the suffering of these conditions.
But her interest in nutrition started 7 years ago, when for a second time, she was diagnosed with polycystic ovaries syndrome (PCOS) and possible ovarian cancer. She was recommended surgery once more. That's when she decided to change her whole lifestyle instead, to avoid going under the knife yet again.
It was scary, worrying and most importantly it was staring into the great unknown, fearing every day that her health would take a turn for the worse. So she did the best she could. She chose to educate herself. As it turns out, education saved her life.
What did you study and complete with us?
I studied Diet & Nutrition, which I completed last year. But I started looking into nutrition about 7 years ago, mainly to improve my English language skills. I also worked in nutrition for a while, in my own country.
How did it start? Learning is not perhaps the first thought for most people who go through something as difficult as you have?
After I became sick the second time, I was recommended to lose some weight. So I changed all my eating habits. That started to solve the problems. But it wasn't enough. So then I looked into home workouts and that's how I slowly changed my life around. Being in Germany as well, where everyone is very interested in a healthy lifestyle, helped a lot.
… So you decided that if you're changing things around, you might as well study nutrition more closely. How come you didn't just have a search on Google?
These days more and more people want to become experts the easy way.

Google is not enough when it comes to your health. There is so much out there good, bad, ridiculous that you simply don't know what is fake and what is real. Having an official source of information gives you peace of mind that you can safely apply that knowledge to yourself and others.
And why did you choose to study online? Why not go to a school, or attend college?
Two reasons, really. One was my work and the other one was my knowledge of English language.

At the time I was working in a resident care position, in the UK. I lived in the same house as my client. I had 1 or 2 hours off every day, that I would spend in the gym, and every Sunday off. That made it very difficult for me to attend physical classes in a college.

After the surgery last year, I was expected to be in bed for 6 weeks, but I went back to work after 3 weeks. Being able to study at home was a blessing. And still is.
Why Stonebridge Associated Colleges? How did you come across this course provider?
This is where I used Google. I just went online to find the course and from there on, I checked out the website. Other students had positive comments about other courses and, I didn't waste any more time; I enrolled straight away.

I was really happy to find that the course content was very simple. Everything was straightforward, with clear examples to help you understand the theories. Honestly, if anyone is thinking about doing a course, rest assured you don't need a background to complete it. My course was accessible enough for someone who's never studied nutrition before.
What was it like studying at home? Were there more distractions around?
I found it easier. Because I like having my own time. Some school systems don't understand we are all different. Especially for me, coming to this new country without a word of English, I had to translate all the time. It was much easier and more comfortable to do that online, at home, rather than in a class full of people.

But even for those who speak English, when you do a course you really have to look into it, take time to research it and understand it. I think that it's much easier to do that at home, than in a class following a set schedule.
Sometimes it's really difficult to pick up the books and start studying, especially when you know there are no deadlines. What motivated you to do it?
I really liked studying. I enjoyed the topic and the study. Plus, I don't have many friends. I literally woke up one day in Austria and thought "I should learn English". I had no other chance of studying it otherwise.
If there was no online option, do you think you would have done this?
At the time probably not, because I didn't have the time. For example, now I am looking for a PT course near me. I would like a practical course too. I am struggling to find something, but if there was an option closer to me I would enrol straight away.
If you could name one achievement after your course, what would you say that is?
I guess it would be changing my whole opinion about the lifestyle industry. In the past, I would be on a diet and I would continue being anxious about not losing weight. Now, because I have that insight from studying it, I know that I can eat a burger and it would not change a thing.

Having that insight is very important when you are trying to keep a balance with your mind and body.
Are you currently employed? Are you still considering building up your own business?
I had to leave my job about 2 weeks ago. I was working in a hotel and the time and schedule were not fitting with my health issues.

It's not very easy getting work that fits with a surgery and a health condition. I need to respect a routine, for my health. Not many jobs allow that time schedule.

Yes, I would still like to become self-employed at some point. That's why I was looking at PT courses, but I have taken up a clinical nutritionist course in the meantime and I am enjoying it so much. I would like to help others with personalised plans for their nutritional needs. For me it was really important that I could apply all these things to myself.

I feel that because of the experiences I went through, I can understand and relate to people better, because I can say:

"I know; I've been there too".
Do you have any words of advice to future students?
Do things one at a time and don't leave anything for tomorrow.

While I was studying, there were 2 weeks when I felt like the course work can wait. But then I thought "why am I even doing this, if it's not a part of everyday life?".

But that's why it's really important to choose a course that really interests you. So that you can make it a part of everyday life.

One last thing I would like to add is that for 15 years I struggled with addictions. Alcohol and substances were a part of my daily life. That all changed when I was diagnosed for a second time. I woke up one day and swore never again. Now I don't even drink occasionally, I quit smoking. I changed my whole life around to survive. The reason I wanted to be so open is because I hope that my story will help others and maybe even save a life.

Before and after photos showcasing Nárcisz's success in changing her life around
N.B. This story has been edited for clarity.