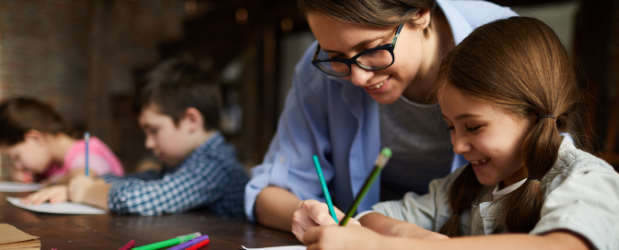 A teaching assistant helps to deliver the lessons that shape the future of younger generations. They work in partnership with teachers to ensure the children in their classrooms learn key concepts and principles. This helps children to develop their knowledge and understanding over time.
An asset to teachers in all education settings, teaching assistants are employed within primary and secondary schools.
As a teaching assistant, your role is challenging, rewarding and different each day. The tasks you will undertake are extremely varied. They can range from class based work, to outdoor activities and class trips.
Flexibility is also a helpful quality as children can be unpredictable. You'll need to adapt to any situation that arises, and support the teacher as needed.
Teaching assistants naturally want to help others. They work in creative ways to show pupils and students another, perhaps more relatable way of approaching a subject. Finding immense fulfilment in the success and achievements of those they help.
Being a teaching assistant offers you many paths for career development, whether it be in a specialist area or a more senior role. Only working within school hours also provides the rare opportunity to fit your career around your family life. It's no surprise then that teaching assistant roles are highly desirable and competitive.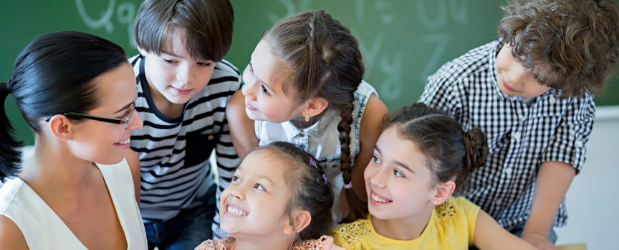 Beneficial Skills for a Teaching Assistant
There are a number of skills and character traits that help you as a teaching assistant and are common in those who pursue the career. As an aspiring TA, you will no doubt enjoy being around children. However, it is one thing to be comfortable with them, but it is another to understand the ways they learn and develop. Having an appreciation for the fact that no two are the same and offering a child-centred approach to your methods, will benefit you greatly in this role.
It also goes hand in hand that working around children and young adults requires a great deal of patience. You will work with children of all abilities, from a diverse range of backgrounds, with differing needs and behaviours. As an often challenging environment, keeping calm and positive is essential.
You'll need a good grasp of English, mathematics and ideally other subjects that are covered in the curriculum. Having a deeper understanding of these and the school's way of teaching will help you to explain them to children more effectively.
You will also need to be a good communicator and be comfortable taking charge. At times you will be required to lead and instruct the pupils in your class, provide feedback to parents and guardians while communicating problems or issues to your colleagues.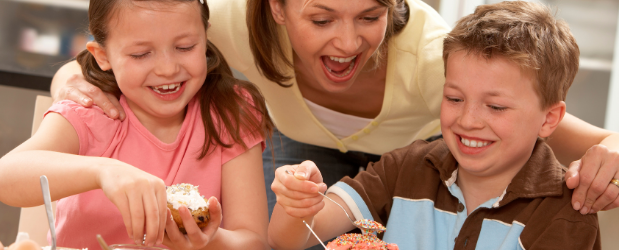 Qualifications
There are multiple ways you can become a teaching assistant. As there is no national requirement for this position, each school will set their own. Which provides more flexibility though it can also be quite confusing for those who don't know where to start. The best advice here would be to check out the positions available at the schools in the areas you wish to work in. Becoming familiar with their entry requirements will help give you an idea of what you will need to secure a position.
While there are no essential qualifications, there is a screening process you have to complete. Each aspiring teaching assistant must pass an enhanced criminal records check through the Disclosure and Barring Service or Disclosure Scotland.
Typically, entry-level roles ask that you have a C/4 or above in English and maths GCSE. If you lack these qualifications, they can be obtained either by taking the relevant GCSE or by completing a combined Functional Skills course. This way, you can get an equivalent C/4 grade in just a few months.
The competition can be quite high when applying for teaching assistant roles. So, if you have any relevant experience or qualifications, this can greatly assist your application. Prior voluntary experience at schools can prove your ability and drive, while qualifications in areas like youth or nursery work, can also be advantageous.
Online Courses
There are online courses you can take that will hone your skills and knowledge specifically with the role of teaching assistant in mind. From various Teaching Assistant qualifications to others explicitly related to child development, special education needs, classroom behaviour and more.
Having recognised qualifications like these on your application shows employers your dedication to child education. You have chosen to take on additional study at your expense to gain a deeper understanding of children, their varying needs and how best to deliver valuable lessons to them. Positioning you as a more qualified candidate for the role and providing further opportunity should you wish to progress your career.
There is also the option to work your way to a teaching assistant position by completing an apprenticeship. You can learn while you earn, completing assignments in your spare time.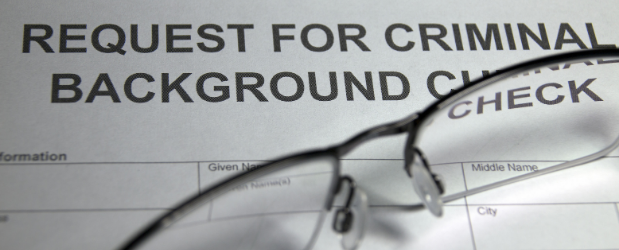 Teaching Assistant Online Courses
You can study relevant qualifications to the teaching assistant role online around your current work or family commitments. So, if previously you felt you couldn't qualify because going back to school wasn't an option, now you can.
Online course providers supply all the materials you need to succeed, in a simple and easy to use portal. Here you can contact your dedicated tutor and find all our engaging course materials. Streamlining your learning process and allowing you access to everything you need, no matter where you are.
Study at home, on your lunch break, while the kids are having a nap, or in the middle of the night. If that's the time that works for you, then there's nothing stopping you from getting the qualifications you need to make that life change.
You can complete the work when it suits you. As the course is online, there's no term times, no physical classes or timetables.
So, you can work through the online course as quickly as you like. Reaching that qualification and your end goal quicker than you would be able to when studying at a physical college.
Enrol on the course that is going to make your application stand out among the rest today.
Stonebridge Associated Colleges is a leading UK distance learning provider. With numerous teaching assistant qualifications available, you can find your niche and get the qualifications to help you get started.
Click below to find the one for you.