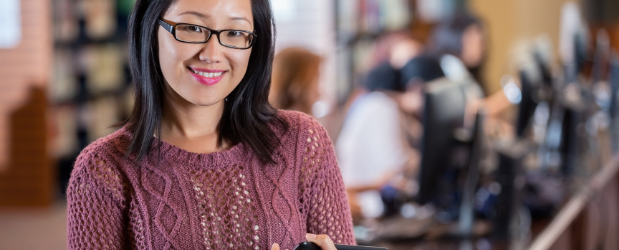 Being a teaching assistant is a great job for those who wish to inspire the next generation. They have a hand in helping children of all ages and abilities overcome challenges and progress with their learning.
Teaching assistants enjoy a sense of fulfilment as they get to see the results of their work. Whether that's explaining something in a way that clicks or making pupils feel excited to concentrate and learn.
But you won't just benefit the children, you'll add value to the schools too. Schools understand the importance of teaching assistant roles in and out of classroom settings. You'll help teachers to plan their lessons, maintain focus in class and complete day-to-day tasks.
If you're looking to start a new and rewarding career then becoming a teaching assistant is a solid choice. Read on to learn the benefits of becoming a teaching assistant and where to get started.
Being a Teaching Assistant
There is a range of benefits that come with the role of a teaching assistant. Often teaching assistants have high satisfaction rates and feel accomplished within their role.
It's a rewarding career that allows you to help children achieve and succeed. And there are also personal benefits to be found too.
Help Pupils Overcome Challenges
As a teaching assistant, your primary role is to ensure that your pupils can progress with their learning. Whether that's helping them develop their literacy and numeracy skills or overcome anxieties and confidence issues.
The relationship you build with your pupils could make a real difference in their lives. Your job is to inspire them to be the best they can be and motivate them to learn. Helping them see that anything is possible no matter their circumstances.
Working with pupils over a long period allows you to see first-hand their improvements. And shows you how much the work you do matters.
Of course, the teacher is always fully capable of taking care of their class without an assistant present. However, it can be beneficial for pupils who are struggling to have more support.
This way it doesn't hold up the class or leave behind pupils who are struggling.
You'll feel a sense of accomplishment as time and time again they're able to overcome obstacles and progress further. Something that wouldn't necessarily be possible in a class full of 30 other pupils without your assistance.
Work Alongside Teachers
Teaching assistants support teachers in class and out. You'll help devise lesson plans and make sure pupils are well-behaved throughout the day. Assisting them with admin tasks and display boards too.
As well as working with a small group of pupils to ensure they are keeping up with the pace of learning. This allows the teacher to carry on with the rest of the class whilst you help those who need assistance.
Teachers can be a wealth of knowledge and give you insight into many aspects of education and child development. So, you're able to expand your expertise which can lead to more responsibility and help you advance in your career.
Should you wish to study further and become a fully qualified teacher then you can pick their brains about it. Sharing their experience first-hand on becoming a teacher and giving you more direction to realise your ambition.  
Fits Around Family Life
A perk of becoming a teaching assistant is the hours that you work. Unlike a typical 9 – 5, you'll finish work when your kids do.
So you're freer to spend time with your family but are still able to enjoy a stable income.
You may even find a teaching assistant role at the very same school your kids attend. Making it easier to find that all-important home-work balance.
Working in schools also means you'll have the same timetable. Having half terms and summers off without needing to pre-book or fear of your request getting declined.
No Two Days are the Same
You'll be busy every day with a variety of tasks. Whether that's working with the pupils, helping the teacher with a lesson plan or creating a display to inspire learning.
You may also find that some days don't quite go as planned so you need to be flexible and adapt. Working with pupils means you need to be able to react to their actions and behaviours appropriately.
They might be struggling to focus that day or feel a bit down if something is challenging. It's your responsibility to help them overcome these issues.
Having a range of different methods to assist your pupils means if one way isn't working you have other options.
Getting Qualified as a Teaching Assistant
Although you can work as a teaching assistant without any qualifications or previous experience it's better to be qualified. Not only does it make it easier to get employed in the first place, but it gives you more responsibility.
The more you understand about education, working with children and their development the better you'll be at your job. By giving more value to the school you work at the easier it is for you to progress with your career.
Not to mention the more your role can offer you, the more likely you'll feel fulfilled in your job.
There is a broad range of teaching assistant qualifications to choose from including:
Once you're qualified you can even study further to specialise in autism, special educational needs and mental health.
If you're ready to get qualified to become a teaching assistant Stonebridge Associated Colleges can help.
Stonebridge Associated Colleges is one of the UK's leading online learning providers. We offer a range of teaching assistant courses from level 2 through to level 4.
All our courses have flexible payment options to help you spread the cost and expert tutors guiding your learning. They'll provide constructive feedback and any extra assistance where needed.
To learn more on how to prepare for your online learning experience read our blog here.
Speak to one of our advisors to learn more about our online courses or browse below.