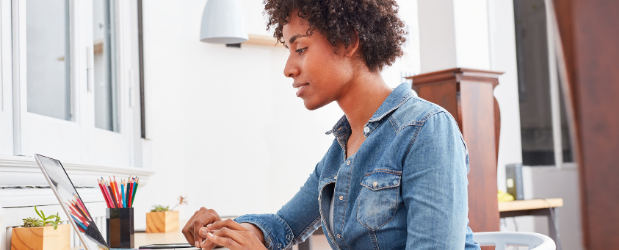 Completing an online course is a much more accessible option for many people when considering getting back into education. The flexibility it offers aspiring students is unmatched by physical colleges.
As the online learning landscape gains popularity it becomes more regulated than ever before. Meaning there are restrictions put in place to protect the learner, ensuring they get what they pay for.
Whether you're enrolling onto an RQF or A Level qualification they're the same as those provided by bricks and mortar institutes. As regulating award bodies such as Ofqual and QAA ensure the quality of these courses no matter who provides them.
Therefore, qualifying through an online course gives you the same opportunities you'd have with a physical course once you've finished.
So in short, yes, you can get a job through an online course. What you want to go into and what your previous experiences are can help determine the right course for you. Read on to learn how to get into a range of industries through an online course.
Healthcare
If you're seeking employment in healthcare then various online courses can help you secure a job. For example, becoming a caregiver, foot health practitioner or healthcare assistant can be done after completing your online course.
Allowing you to progress with your learning and reach your goal from the comfort of your own home. Just make sure the course is accredited and recognised by potential employers so it's worth the paper it's printed on.
Once you've completed your course you'll have expanded your knowledge in healthcare. So, you're able to confidently apply for jobs with a genuine understanding of the role.
Other professions such as nursing, midwifery or being a doctor require further study. These professions require degree-level learning to become fully qualified. Online courses can help fill in the gaps in your qualifications to help you gain entry to university. Either by completing online A Levels or Access to HE Diplomas.  
Access to Higher Education Diplomas gives you highly relevant knowledge in your desired topic. As well as ensuring you receive between 48 and 144 UCAS points so you meet university entry requirements.
In addition to this, it's also more time-efficient as you'll only need one course. Unlike A Levels where you would need 2 or 3 to apply for university.
Business
Business is a broad and multi-faceted area of employment. Allowing a range of people from various backgrounds to utilise their skills and have very prosperous careers.
This is because employers appreciate the value different experiences will bring to the company. Problem-solving becomes much easier when there are various perspectives to aid in finding the solution.
There are a lot of roles within the business sector that don't require degrees or any qualifications at all. Roles such as sales, marketing, customer service or administration. That being said, taking an industry-specific course is a much faster and more effective method to get qualified.
By completing a qualification you're letting employers know you have the skills required and a genuine interest in business. You won't have to build experience through internships or voluntary work and can apply to more senior roles.
Studying business online means you're able to learn without impacting your current schedule. So you can get qualified whilst still working full-time, having care responsibilities or family commitments.
Education
To become a teacher you'll need to achieve Qualified Teacher Status which involves completing a degree. Should you already have a degree then you're able to complete a PGCE to become fully qualified within a year.
However, should you need to go to university than like the healthcare professions above you can complete an online course. You'll need A Levels in whichever subject you desire to teach for secondary education. Or an Access to HE Diploma (Education) for those who wish to teach in a primary school.
If you wish to work in education without a degree, it's still possible. You can become a teaching assistant and work with a range of pupils to help them overcome their learning difficulties.
Becoming a teaching assistant adds value to schools and allows you to gain classroom experience. Often teachers start as teaching assistants before progressing further. Although, being a teaching assistant is a satisfying career in its own right.
Alternatively, you could study an Early Years qualification and work with children under 5 years old. Preparing them for primary education and teaching them social skills they'll carry with them through life.
Having strong capabilities in English and maths is preferred for careers in education. So if you need to complete GCSEs or Functional Skills level 2 then these options are also available online.
Animal Care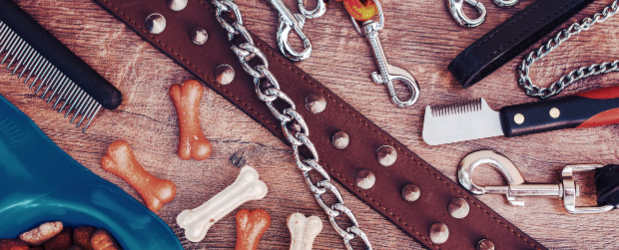 Online animal care courses expand your knowledge on the importance of animal welfare, psychology, history and behaviours. Whether you want to become a veterinary nursing assistant, zookeeper or start your own dog grooming business. You're able to do so through an online learning provider.
Courses such as dog grooming or kennel and cattery management will also develop your business acumen. Allowing you to successfully manage and run a business. You'll cover customer service, how to excel as a leader and the laws and legislation you need to adhere to.
Most online courses will be completely online although some of them will have practical elements too. Courses such as the Zookeeping level 3 Diploma (RQF) have practical placements in zoos. This is an opportunity to meet with professionals in the field and learn from them directly. You're able to gain hands-on experience and apply the knowledge acquired throughout the course.
Whatever path of employment interests you, Stonebridge Associated Colleges can help realise your ambitions.
Stonebridge Associated Colleges is one of the UK's leading online learning providers. We offer a broad range of courses from Access to HE Diplomas to A Levels and more.
All our courses have flexible payment options and dedicated tutors to guide you. They'll provide you with constructive feedback and any extra assistance where needed.
To learn more on how to prepare for your online learning journey visit our blog here.
If you're ready to get back into education then get in touch with an advisor or browse our courses below.