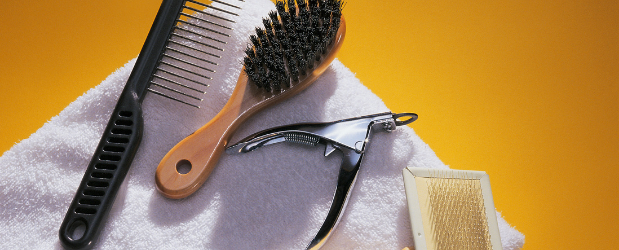 Pet grooming is often a service that animal carers seek for their pets. Not only does it maintain hygiene, but it also promotes good health. A pet grooming business is a popular choice of career amongst animal lovers.
Many pet carers simply don't have the time, ability, or desire to groom their animals themselves. So, they engage with professionals who have the training to do so.
This creates a perfect opportunity for anyone with affinity for animals and a desire to work with them as a career, to create their own small business to do so.
There is also a high demand for professionals within the industry. During the decade from 2016 to 2026, the number of jobs for animal care workers is expected to grow by about 20%. Comparing favourably to the average 7% growth for all industries as a whole.
There are various ways that aspiring pet grooming business owners can achieve success.
On the job training and apprenticeships are both viable ways to gain valuable experience. However, pet carers are entrusting you with their animals. Therefore, the more qualified you are, the more reassured your clients will be that you'll do a good job. This is why the earnings of pet groomers are typically reflected by their experience or qualifications.
Why is Pet Grooming a Good Idea?
There are many benefits to starting a pet grooming career. Like so many new businesses, you'll need a lot of patience and dedication to succeed. You need to be fully committed to spending your day around animals and working with people.
But your passion for animals and their welfare allows you a hands on and creative career. If this sounds like something you can make a career out of, you'd be able to reap the benefits from this highly sought-after job in the pet industry.
Career Flexibility
Pet grooming is a career that offers multiple options for where and how to run your business. You can operate from various locations.
A pet grooming business is beneficial for those who need flexibility. As you'll be running your own business, you are in control of the hours that you work.
The location of where you choose to work is also relatively flexible. You can work from home if you have the space to do so. This will help you to save on your business' costs and any travel expenses.
You could look at running your business as a mobile one. By using a van, or trailer equipped with grooming supplies and equipment. This will also allow you to broaden your travel areas, enabling you to reach a wider network of customers.
Lastly, you can also partner with other pet-oriented businesses or non-profit organisations, such as a pet shop, kennel, rescue centre, or veterinarian surgery. By renting a space in their establishment, not only are you saving on many expenses, but you are also promoting your business with ease.
Business Marketing
There are various ways that a pet grooming business can promote their services and build a client base.
By establishing a relationship with other pet-related businesses in your local area, you are promoting your business. You may even be filling a niche in your local community.
In doing so, you would be finding potential clients, and making it easier for potential clients to find you. Reciprocal agreements with kennels and other pet service providers will help you gain clients. And build positive working relationships with other local businesses.
Due to the nature of a pet grooming business, a lot of potential clients are likely to base their choice of pet groomer off reputation rather than price. The majority of promotion about your business will be word of mouth so offering next level service will always pay dividends in the long run.
Business Expansion
A lot of the above benefits of a pet grooming business allow for business expansion.
If you choose to start up as a mobile pet groomer, once you have an established client base, there could be a possibility of starting your own salon. Or moving to your home if you had made enough profit to renovate.
Within pet grooming, there is always room for further training or career progression. You could look at possibly offering an aspiring pet groomer an apprenticeship. Once you have trained them, you could not only take on another apprentice. But you now have a fully trained employee, who you could set up with their own grooming space.
As a pet groomer, you have the training and knowledge necessary to work with various breeds of dog and different temperaments. There would be a possibility to translate these skills into additional services such as pet sitting, dog walking or even opening an animal boarding facility if you have the space.
Within pet grooming, there are considerable opportunities to expand the services that you offer. A few ideas are:
Offering deep conditioning treatments, de-matting, and de-shedding for canines.
Provide flea and deodorizing treatments.
Retail is an opportunity to increase the income of your business. Look to invest in a range of pet grooming products that customers can buy to maintain their pet's hygiene. Other ideas for retail are pet toys, leads and food. Some businesses invest in a machine that can engrave names onto the tags in just a few minutes.
Start an online shop to sell grooming products and accessories.
Get Qualified
Even though no previous experience is required to become a pet groomer, online courses are a popular choice of entry into the career.
Due to requiring extensive knowledge, since it is such a complex specialism, an online course will teach you some of the key information on becoming a pet groomer.
The Level 3 Certificate in Dog Grooming and Introduction to Styling has been developed by canine professionals. Offering you five in-depth units of theory, and 15 days of practical dog grooming training.
The five theory units teach you how to handle, bathe and groom several breeds of dog correctly. This includes equipment maintenance, planning treatments and observing coat condition. This certificate will also equip you with the knowledge of how to prep, style and finish, as well as safely remove knots and tangles.
Study Online
Stonebridge Associated Colleges is one of the UK's leading distance learning providers. There is a huge selection of Animal Care courses to choose from. Every animal course is designed in deliberation with employers and industry experts, giving you the knowledge and skillset, you require to succeed in your career with animals.
As they are online courses, you have the freedom to study around your already established schedule, without having to make any sacrifices. You can work at your own pace, completing the course as quickly as you wish.
Find out more about our Dog Grooming courses below.