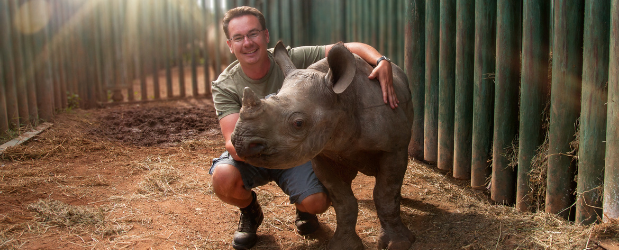 Work in a zoo is fast-paced, fun and sociable and working with exotic animals means there's never a dull moment. It requires you all seasons of the year so you must be prepared to work come rain or shine. Communication skills are essential, as well as a friendly nature and a keen interest in animal welfare and conservation.
Working in a zoo includes a variety of responsibilities, including tending to a diverse range of animals, whether it be native or exotic species. By choosing to work in a zoo, you are embarking on a challenging but very rewarding career. You would also be opening yourself up to a world of new education opportunities and the chance to help endangered species.
The way that zoos operate has changed dramatically over the last decade or so. Zoos are now emphasising their conservation efforts over keeping animals' captive.
This brings with it a strong educational aspect, with zookeepers teaching visitors about the animals and the work you're doing to preserve the species.
What would I be doing in my day to day role?
There is a huge amount of focus on the customer experience and frequently, zoo employees are asked to explain animals and their behaviour to visitors. This is why most zoos have an educational department, creating more job opportunity. Working in zoo education creates the chance to increase public knowledge of conservation and the significance of biodiversity.
By opening yourself up to the opportunity of working in a zoo, you need to be prepared for the less-glamourous side of working in a zoo. This may include spending a large part of your day cleaning enclosures. There may also be the scope to work in the grounds or horticulture departments.
Brand values flow through everything zoo's do and support. Link that with a genuine enthusiasm for wildlife conservation and you have a job that makes a positive and continual impact of peoples lives.
Is Working in a Zoo for Me?
There are two main factors of employment within a zoo: interacting with the animals and interacting with the public.
Jobs that allow you to work closely with animals include keepers, veterinarians and exhibition designers.
Jobs that enable you to work closely with the public include tour guides, volunteer coordinators and event speakers.
Whilst working in a zoo appeals many people, making it a career is not for everyone. You must be prepared for the physical side of the role and it can be mean unsocial hours too – it can be far from your usual 9-5.
You must maintain a relatively high level of fitness to work in a zoo, especially if you work closely with animals. This is mainly due to the routine tasks of ensuring cleanliness of the enclosures, preparing meals and shifting between exhibits.
Even if your primary role is not directly associated with animals, you will still need a high level of fitness, due to the amount of ground you would cover on foot, as well as transporting materials around the zoo.
Working in a zoo entails a high level of organisation, you'll be required to keep detailed records of all animals in your care. Attention to detail is a necessity also, watching out for behaviour and pattern changes. Recording these will also accurate information to be passed to health professionals, should further care be needed.
Why would You Work in a Zoo?
The long hours, weekends and early-starts are hard. However, it is definitely outweighed be being close to some of the most amazing creatures from around the world.
The calibre of employees within a zoo is usually made up of two groups of people; animal lovers, meaning people that have an emotional attachment to animals and people who are scientifically fascinated with them. Both parties are usually driven by a desire to conserve and educate both themselves and others.
People who are scientifically fascinated tend to work in the educational aspect. People who are animal lovers work with the animals directly. This is not to say that people who choose support roles are any less important. Without the people who work behind the scenes, the zoo does not run.
What other jobs are available working in a Zoo?
Promoting conservation has become the number one focus for zoos, to do this, they need visitors. Excellent interpersonal skills and customer service is a common characteristic of someone working at a zoo. Especially working within retail environments, or guest services.
Employees within guest services are the first point of contact for visitors. They play a key role in the overall experience of visitors. Delivering the highest standard of conservation promotion. You do this job as much for the people and cause as you do for the love of the animals.
Working in a zoo is about the significance of the animals' lives and protecting them. It is educating the public on the importance of endangered species. It is promoting conservation, and touching people's hearts. You do this through every job role within the zoo.
Educational speakers have the chance through their talks. Guest services through communicating with visitors. Zookeepers through providing the best care for the animals, not only psychically but ensuring their mental well-being is looked after also.
What Skills will I use Working in a Zoo?
To work within a zoo, you'll need a friendly disposition. It is an attraction as well as the animals' home. Customer service is key, along with excellent communication. Not only to interact with staff and visitors but also for successful report writing. You will be effectively communicating with people of all ages in an engaging and friendly way.
You will inevitably use your patience. When dealing with the public and also with the animals. Being patient with the publics behaviour around the animals is a large feature of working in a zoo. As well as answering questions within educational talks.
You will need to be enthusiastic. About the habitats and around continual learning too. A spark for promoting the conservation efforts of the zoo is imperative.
Reliability is a key feature. Your role ensures the safety of both the animals and the visitors to the zoo, at all times.
Your attention to detail will be regularly tested. You will remain safety conscious and observant, monitoring the animals and the visitors.
Start Learning Today
Whilst degree study is not a requirement, pursuing relevant study will help you support your application and give you the best start in your new role! Zoo-based qualifications integrate academic learning with practical training, preparing you for your role as soon as you qualify.
Zoology courses provide you with the knowledge and skillset to work within a zoo. Following the course, you'll have a wider understanding of zoo animal management or zoology related sciences.
The level 3 diploma (RQF) the Marine Zoology Diploma, Marine Biology and African Wildlife and Conservation Studies are all courses that could give any learner major insight into working in a zoo and caring for animals.
A Level 3 Diploma in Zookeeping provides you with this combination, perfectly. Offering you a 1-week practical element at Blackpool Zoo, you'll know first-hand what it is like to work in a zoo.