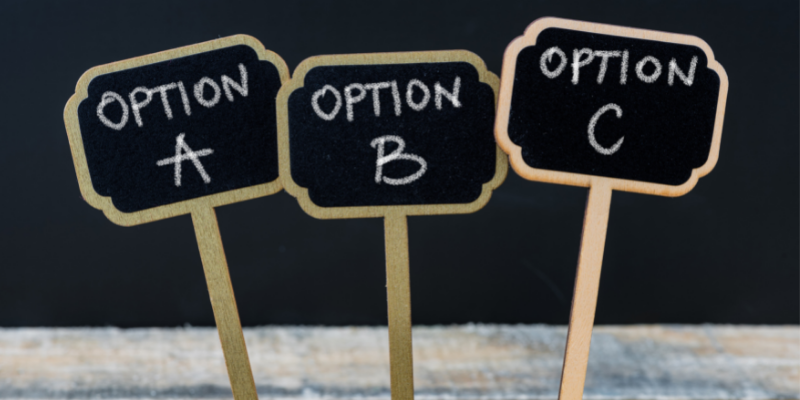 Choosing what you will do for the rest of your life when you finish your A Levels is a big decision to make. Many people head straight into university. Sometimes this is because they have their heart set on it, other times it's just because they weren't sure what else to do.
If you fall into the latter category, it's wise to explore your options before making your choice. University is a great way to study something you're passionate about and get into a related career. But it's a big commitment.
If you're not fully invested in it, it will show in your results. So, before you rush to submit a UCAS application, explore the many alternatives to university that you may be more suited to instead.
Complete an Apprenticeship
If you learn better by doing, apprenticeships will likely be more up your street. You work towards qualifications by learning on the job, in the role or sector you want to work in. Different levels of apprenticeships are offered depending on the level of qualification you need. For instance, a degree apprenticeship gives you a bachelor's degree upon completion.
While you'll be mostly based in the workplace, you do have to study to an extent. Generally, you will spend one or two days in a college or training centre. But the rest of the time it will be practical training under the supervision of qualified professionals.
Do an Internship
Internships are becoming more common in workplaces. This is because it gives both the employer and prospective employee a trial period before any commitment to full-time employment is made.
In many cases, they are offered to graduates. Though more are being advertised to people who want to enter the workplace and get a feel for the role.
You'll get paid while you're there and gain valuable workplace skills. Afterwards many interns secure permanent employment with the company they are with. Or they take their knowledge and experience to another company.
Study a Foundation Degree
While it falls within the 'degree' category, foundation degrees are great for you if for whatever reason you can't commit to a full degree. They're studied full-time over two years, so they are much shorter. Plus, you have the option to continue studying if you wish after you've graduated.
You'll come out with the equivalent of two-thirds of a degree upon completion. Which you can top up to get a full degree with further study whenever you're ready. This could be right away, or after you've been working for some time if you need to earn a wage before you can consider going back into education.
Work For Yourself
If sacrificing years at university to work for someone else doesn't sound appealing, you could become your own boss instead. This is becoming an increasingly popular alternative to university. As well as something people are doing more once they gain their degree.
Being self-employed typically brings with it a lot of freedom in how you work. As your own boss, you're generally able to organise your work around your schedule. Which is great if you're juggling kids with your career, or if you can only work at certain times of the day.
What's more, advances in technology have given rise to new ways of working. Which can be even more convenient for you if your business is based online and avoids the need for expensive premises and travel.
Take a Gap Year
Sometimes, you're just not sure what you want and need to take a step away from the situation to gain perspective. A gap year is a great way to do this as you can travel, work, volunteer or do anything that provides you with new experiences.
Doing something new and challenging or simply taking the time to think can help you figure out what you want from life. As well as give you valuable life experience that is insightful in itself.
Study an Online Course
If you want to get qualified but don't want to spend years of your life studying a degree, you can opt for an online course. They are a great alternative to university because they allow you to study on your terms.
Rather than adhering to a set timetable, you complete the coursework at your pace. The materials are online so there's no need for teachers to deliver lessons. This flexibility means if you put in the hard work and hours to get the work done, you could get qualified quickly.
For instance, courses that have a timeframe of one year can be completed in as little as six months. Cutting your time spent as a student and getting you on the fast track to a professional career.
You could become a teaching assistant and specialise in supporting children with special educational needs. Help people manage their mental health or work in veterinary practice as a veterinary nursing assistant.
Get Started Now
If you think online courses are great alternatives to university, Stonebridge Associated Colleges can help you find the right course for you.
Our Course Executives know exactly what you can do with each of our qualifications. So, they can pair you with the course that will help you reach your career goals.
Give them a call on 0121 392 8288 to discuss your options or contact them for more information online. Otherwise, you can view the extensive range of courses we offer by clicking below.