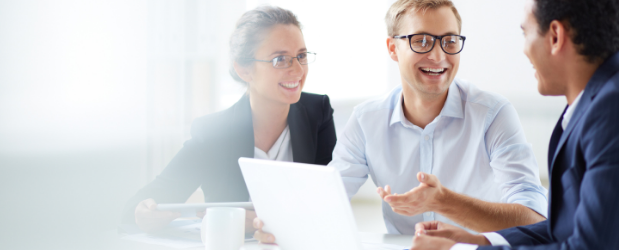 Business and management go hand-in-hand and are a necessity in almost every industry from sport to music and beauty. So wherever your professional ambition takes you there's room to advance your career.
Business and management skills will help you build the confidence in organising, analysing and planning a business. No matter the size of the corporation you'll be able to adapt your skillset to suit the business objectives.
If you've always wanted to work in the business world but lacked the qualifications or experience it's still possible. No matter what stage you're at in life there's always time to further your career. Or even change it completely.
According to reed, the average management salary is over £40,000 a year. So wherever you choose to work, and the options are broad, you can make a substantial amount of money.
Read on to learn what skills and qualifications business employers are looking for in potential candidates.
Desirable Management Skills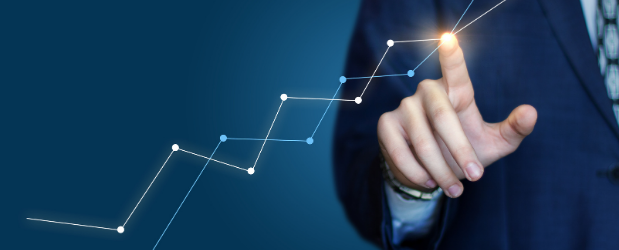 The desirable skills employers are looking for in managers can differ depending on the vacancy. A financial manager won't have the same skillset as a marketing manager because they're different roles.
That being said, there are still skills that are essential to any management role. No matter what you specialise in.
The most common and obvious skill employers will be looking for in a manager will be leadership.
Strong leadership skills include:
Motivating your team to improve productivity
Listening to your team and working alongside them to be the best they can be
Effectively communicating what is required of each member of your team
Playing to everyone's strengths
You'll also be required to have excellent time management and organisational skills. Build strong relationships with clients and staff members. As well as delegate responsibility effectively and have strong problem-solving skills.
Getting Qualified in Business and Management
Degrees aren't necessary for management positions although they are preferred by employers. Obtaining a degree shows you have a high level of academic capabilities. Such as analytical and critical thinking skills.
Although relevant work experience is also looked on favourably by potential employers.
To fast track your career in business and management roles it would be beneficial to complete an Access to HE Diploma (Business and Management).
A Level Business Studies would be relevant if you're looking to carry on at university but it wouldn't suffice alone. However, an Access to HE Diploma would.
This is because Access to HE Diplomas can equal up to three A Levels if you achieve the higher grade in the end. This allows you to pursue university should you choose to after just one course instead of multiple.
Throughout your Access to HE Diploma you'll cover modules such as:
Business Organisations
Market Structures
Macro-Economics and the Business Environment
Consumer Legislation
Team Work and Motivation
Quality Management and more
If you're working within business then taking a course could help show your employers you're ready to advance your career. It doesn't have to be an A Level or Access to HE Diploma either.
Various short courses could be of use depending on your niche including:
Once You're Qualified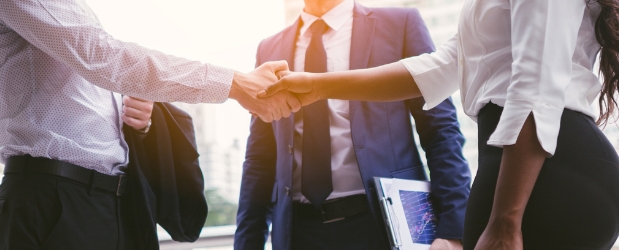 Once you've completed your qualifications you'll be armed with the knowledge and confidence to pursue management roles. There are a broad range of management roles within the business sector that could suit your skillset.
Jobs you'll be suited for depending on your interests and skillset:
Marketing Manager
Financial Manager
Project Manager
Product Manager
Office Manager
Should you choose to further your education with a business management degree then you could extend that list further. This could include the following:
Chartered Management Accountant
Corporate Investment Banker
Data Analyst
Data Scientist
Forensic Accountant
Insurance Underwriter
Management Consultant
Project Manager
Risk Manager
Stockbroker
Supply Chain Manager
Whatever route you decide to go down is completely up to you and what part of business interests you most. Whether you take a short course in business or work up to an undergraduate degree an exciting new career awaits.
Courses to do Online
Online courses enable you to engage with your learning from the comfort of your own home. You won't have to give up shifts at work or rearrange your entire schedule, simply study whenever suits you best.
Bricks and mortar institutes require you attend class to progress with your course and stick to the academic calendar. However, distance learning providers give you the flexibility to set the pace and place of your learning.
You won't have to wait until September to start your course. Speeding up the process from enrolling to getting qualified.
The only thing to keep in mind is if you have exam dates. GCSEs and A Levels require exams before completing your qualification which are usually in May/June. So make sure you give yourself enough time to work through everything so that you're prepared for your exam.
Online courses usually present the material in various formats so you can better engage with your learning. Combining text, imagery, audio clips and videos will keep you interested and help your brain retain more knowledge.
Although online courses aren't usually teacher-led it doesn't mean you're completely alone. Dedicated tutors should be there to mark your assignments and provide guidance where needed. So, don't worry about having no one to turn to as someone's just an email or phone call away.
Getting Started in Business and Management
Whatever direction you wish to take your career Stonebridge Associated Colleges can help.
Stonebridge Associated Colleges is one of the UK's leading online learning providers. We offer a range of business-related courses to suit almost all needs.
All our courses have flexible payment options to help you spread the cost and experienced tutors to support your learning. They'll provide you with constructive feedback and any extra assistance where needed.
Learn how you can prepare for your online learning experience by reading our blog here.
To get back into education and realise your ambitions get in touch or browse our courses below.