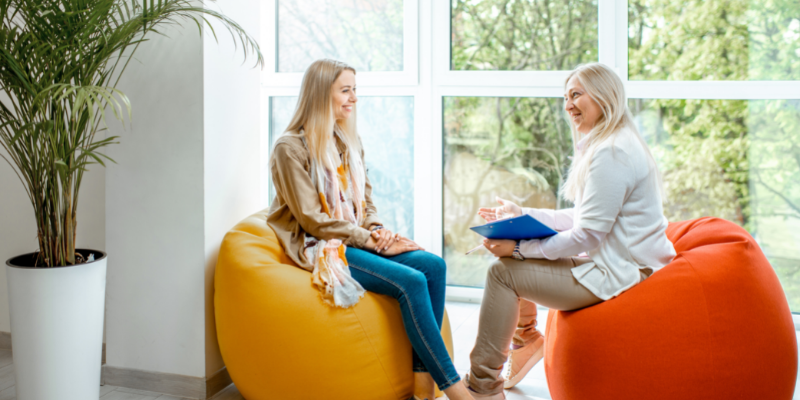 In most professions, reflective practice is the process of reflecting on professional experiences that occur in the job and learning from them. The purpose of reflective practice models is to look at your own behaviours and attitude in your work environment with a critical eye.
It's also about the approach to the job and being able to see where improvements can be made. You will come across reflective practice in nursing, reflective practice in teaching, and many other professions.
In this blog, we are focusing on counselling, where reflective practice can support the Counsellor's Continuing Professional Development (CPD). It works through an understanding of client behaviours and the Counsellor's own behaviour, and how they can apply their reflections to improve their skills.
Continue reading to learn the role and principles of reflective practice in counselling, the benefits of reflective practice, and the online courses you can study to prepare for a career in counselling.
Why Do Counsellors Need to be Reflective Practitioners?
To be proficient as a Counsellor, it's necessary to reflect and identify where working methods can be changed for the better. Counselling can be a stressful and emotional job, and reflection helps to clarify issues and improve the effectiveness of client sessions, which highlights the importance of reflective practice.
There are a handful of reasons why Counsellors benefit from this approach, from a professional development standpoint and the satisfaction of clients. Below, we have outlined why it is important for Counsellors to be skilled in reflective practice models.
Knowing Your Own Limits
Sometimes a Counsellor has to say no if they are faced with a case that they feel they can't deal with, for whatever reason. Saying no is not a sign of weakness, and understanding this as the Counsellor is essential. We can't always deal with everything, and Counsellors are human too. The professional solution is to refer the client to someone else.
Keeping Your Personal Experiences Separate
The Counsellor should never discuss their personal experiences with a client, no matter how similar they may be to a situation being described. The ability to reflect on a client's experiences and remain emotionally detached is essential. Comparing a client's experiences to their own could mean that they are biased when they give advice, instead of remaining neutral.
Adopting reflective practice models enables Counsellors to identify this issue and ensure that they keep their personal experiences separate when working with clients.
Avoiding Burnout
Being able to examine a working environment and identify areas of pressure is essential. Taking a break is important, because if you don't, you are at risk of burning out, which not only affects your professional ability, but your mental health too. A Counsellor may hear about some traumatic events from their clients, so being able to separate work and home life is essential.
Counsellors work in many different situations, each bringing their own challenges. Being self-employed and having the responsibility of running a business requires a lot of organisation but working for a practice as part of a team brings different kinds of pressure. Finding the right work environment will alleviate some day-to-day stresses, and by adopting reflective practice theories, you will be able to take stock and create an environment that works for you.
Client Satisfaction
A client wants to see results when they undergo counselling. Of course, they need to understand things may not change immediately and could take months or even years. If small changes are not observed, the client is likely to feel there is no progress and they are not benefitting from counselling.
A Counsellor needs to meet certain professional standards, and being a Reflective Practitioner helps to ensure that this happens. When standards are not met, problems can occur, resulting in client dissatisfaction.
Reflective practice encourages the growth and development of the Counsellor. It helps them learn from and improve their counselling skills, ensuring they do their job in the best possible way.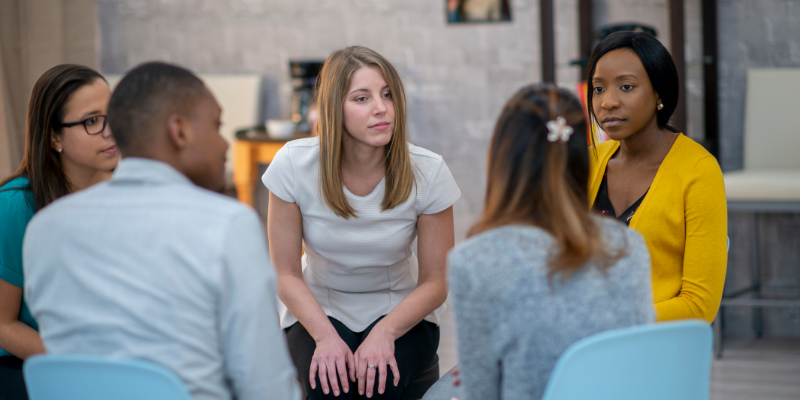 How to be a Reflective Practitioner of Counselling
To be a successful Reflective Practitioner, the Counsellor has to be able to identify where changes can or can't be made, based on their experiences working with clients. They need to be able to extract what works well in client sessions and use it to further their skills as a Counsellor.
The Counsellor also needs to be able to reflect on what hasn't worked, as not every method will be successful with every client. This can be difficult, because accepting that something doesn't work and needs to change can be demotivating. A successful Reflective Practitioner will see the positive benefits of change.
Client feedback is also an important factor in counselling reflection. A client is the greatest supplier of information, in terms of how things are working. The skill of obtaining this feedback is very delicate in the counselling sphere, as the Counsellor should not show weakness to the client. This feedback can be obtained subconsciously from the client, by questioning how they feel the sessions are going. Some example questions are:
In what way do you feel you are benefitting from your counselling sessions?
Is there anything you would like to change about the way we chat?
Is there anything you feel uncomfortable talking about?
These questions have to be asked in a sensitive manner, and perhaps only sporadically, so the client does not feel they are under pressure. Once the Counsellor has the answers they need, they can use them to analyse what they can do to make beneficial changes to their working methods.
When it comes to implementing reflective practice in counselling, there are steps you can take to ensure you get a better awareness and understanding of your professional skills and behaviours. These steps include:
Looking at what you did 
Considering why you did it in that way 
Analysing whether it was successful 
Considering whether your approach could have been done better 
Planning any changes to the way in which you approach matters 
Joint Reflective Practice
Counselling can be an isolated role and sometimes it's difficult to focus and remain motivated, without regular colleague support. The benefits of meeting with other Counsellors to discuss reflective practice methods can be invaluable.
It encourages discussion about how others deal with similar situations, enabling Counsellors to learn from each other. Reflective practice also means being open-minded. For example, a Counsellor may have many years of experience but still need the advice of a colleague for a particularly difficult or unique situation.
What are the Benefits of Being a Reflective Practitioner? 
Reflective practice allows the Counsellor to do their job to the highest standards. It ensures that they don't waste time on methods that don't work and that they repeat methods that do.
Another benefit is that the Counsellor is able to self-assess their working methods and apply improvements where necessary. This self-evaluation is an essential part of the role and helps them become a better Counsellor. Without reflective practice models, the Counsellor could become stagnant and lose motivation.
So, reflection is a positive aspect of the role of a Counsellor, and one which they should constantly try and use to expand their skills.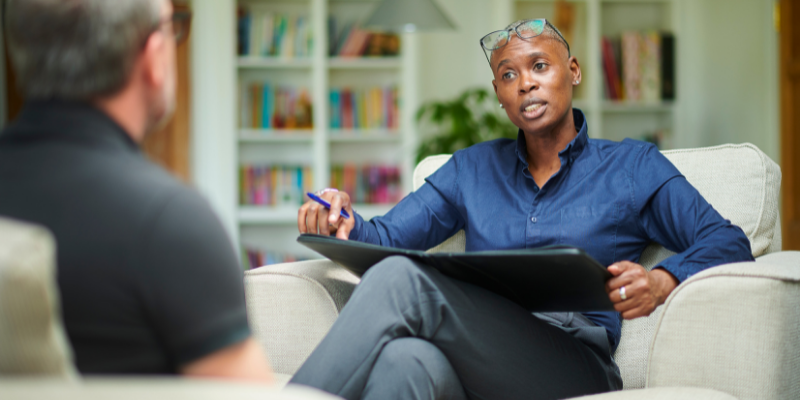 Explore Counselling Skills
For individuals who are at the start of their counselling career journey, it is beneficial to gain a solid understanding of the skills needed before undergoing accredited training. You won't be implementing any reflective practice models until you are qualified and working in this field, but at this stage it is important to develop the skills that you will use as part of your professional practice.
Our Counselling Skills (RQF) Level 3 course provides you with the skills needed to perform your role as a Counsellor to the highest level. Please note, however, that this course will not make you a qualified Counsellor, but it will give you a taste of what to expect if you pursue official training. You will explore a range of topics that come under the umbrella of your role, including:
Theoretical Approaches
Ethics
Diversity
Personal Development
This course is delivered online, and you won't need to complete an exam to achieve your diploma. Instead, there will be 5 units that you have to study, and at the end of each one, you will be required to do a question paper based on the topics covered.
If you are keen to specialise in a certain area of counselling, then consider studying the below online courses:
Take Steps Forward in Your Career
If you are keen to develop your skills ahead of a counselling career and learn more about reflective practice models, then studying the right courses will help. To enrol on one of our online courses, then speak to one of our Course Advisors today on 0121 392 8288 or contact us online. Alternatively, click below to discover our exciting course offering.