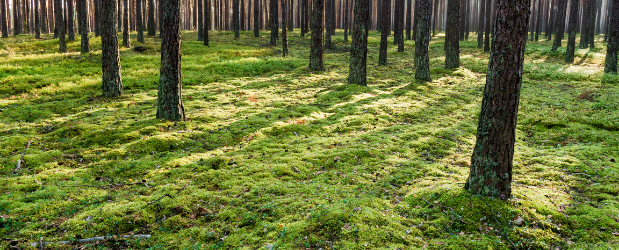 Global efforts to conserve wildlife range from anti-poaching programmes to re-fortestestation and renaturation projects. As a result, working in conservation can lead you down any number of career paths.
The simple reason for this is the methods involved in wildlife conservation and the different roles therein vary considerably.
Protecting the oceans, while sharing a similar objective to protecting the rainforest, fundamentally different. The science involved, the skills and experience will have different areas of specialisation and focus.
Helpfully, despite disparate nature of the conservation projects out there, the job roles can be categorised primarily by discipline.
This makes it easier for you to qualify or train in the area of conservation that interests you. And because conservation is becoming a regular part of both the national and international discussion, the career opportunities are considerable.
Read on to learn more about the areas of conversation and the role you could play.
Areas of Conservation
A career in conservation could lead to so many different opportunities. Not only the kind of job you find yourself doing but where you'll be based.
Careers in conservation could take you across the country, abroad or even to the open seas.
The number of jobs in this sector is huge. But the main bulk of them falls into two categories: scientific/academic or hands-on conservation work.
Academic Conservation
Science is the foundation of conservation and informs interventions by making discoveries that help conserve species, habitats, and sites around the globe. With higher education qualifications such as a undergraduate degree, Masters or PhD, there is the scope for roles like a Biologist, Ecologist, Zoologist or Researcher. All these roles enable you to spend time out in the field, but the main chunk of the work is completed in laboratories.
Biologist
Biologists who work to conserve wildlife conduct intensive studies and research into animal life, ecosystems, and habitats. This allows them to identify issues and define crucial problems, leading to the development of potential solutions. Courses surrounding Marine Biology will help to build your knowledge in this area. Or you could start your journey to a Biology degree with an Access to Higher Education Diploma (Social Science and Health) – Biology pathway.
Ecologist
An Ecologist examines the way ecosystems create natural relationships, such as the ways animals, plants and humans interact with each other. Recognising certain behavioural patterns like how animals and plants inhabit particular environments. This enables Ecologists to describe the professed impacts of human activities like deforestation would affect the ecosystem. An Ecology diploma will allow you to explore this area of conservation.
Zoologist
Studying different animals in various environments is the main focus of a Zoologist. Understanding their anatomy, behaviour, classification, evolution, and physiology can help us identify at-risk species, and future situations like changing habitats and population numbers. Courses such as Zoology and Marine Zoology can build your knowledge in this area.
Researcher
Conservation researchers are continually working on developing, researching, and supporting projects aimed at reducing environmental impacts. An Access to Higher Education Diploma (Land-Based Science) is a perfect entry course leading to becoming a Conservation Researcher.
Hands-On Efforts to Conserve Wildlife
If you prefer to be out and about in the wild, there is a broad spectrum of field-based roles on offer within Conservation. Some roles are available in the form of volunteering and experience. Volunteering is one of the widest used methods of conserving wildlife. However, most hands-on roles require some level of relevant study.
Wildlife Rehabilitator
Wildlife rehabilitators care for and treat sick injured or orphaned wildlife before reintroducing them to the wild. If an animal is sick, it will be treated and medicated accordingly. Before being rehabilitated through physical therapy/exercise sessions. You can kickstart your career in this area through a Wildlife Rehabilitation course.
Countryside Ranger
Caring and managing areas of the countryside, acting as a protector for plants and animals, is the main role of a countryside ranger. Offering you employment in settings like country parks, forests, nature reserves and coastal areas, whilst completing activities to preserve wildlife. These activities could include completing wildlife surveys, planting trees, and managing water environments. Build your knowledge in this area of conservation with an Environmental Management course.
African Wildlife Conservation Field Officer
An African wildlife conservation field officer plan and run fieldwork and conservation efforts that safeguard and lengthen the life expectancy of wildlife in Africa. This includes educational activities to raise awareness in local populations. An African wildlife conservation field officer collects field data, curate's data and analyse activities. An African Wildlife and Conservation Diploma will teach you the fundamentals needed for this role.
Other Careers to Conserve Wildlife
There will always be a career that piques your interest within the conservation sector. Even if any of the above don't. Skills from people of all professional backgrounds make up the remainder of the roles in conservation. Some of the many other roles in conservation include:
Ecotourism
Photography and filmmaking
Community education programmes
IT and website design
Policy and advocacy
Volunteer project organisation
Marketing, communications, and advertising
The above professionals are a vital part of conserving wildlife. Lacking the professionals in the above areas would make the work of conservationists have less of an impact.
Get Qualified
A broad range of skills is required to work within conservation, although the majority of people can align their skillset to make conservation efforts successful. But the competition is fierce, so you would need to stand out from the crowd.
Whilst investing time into alleviating your knowledge of conservation, you are turning your efforts towards conserving wildlife. By improving your knowledge, combined with your already established skills, potential employers will clearly see your commitment to this area.
By completing an online distance learning course, you are upskilling in the relevant skills, kickstarting the journey to your desired career. As the study materials are online, you are able to fit your learning around your already established schedule. Whether it be work, childcare or just your schedule. You can study wherever and whenever you like.
Some of these courses provide practical training, that can be completed at multiple times throughout the year.
Stonebridge Associated Colleges is one of the UK's leading distance learning providers. Offering many online courses in wildlife conservation and animal care.