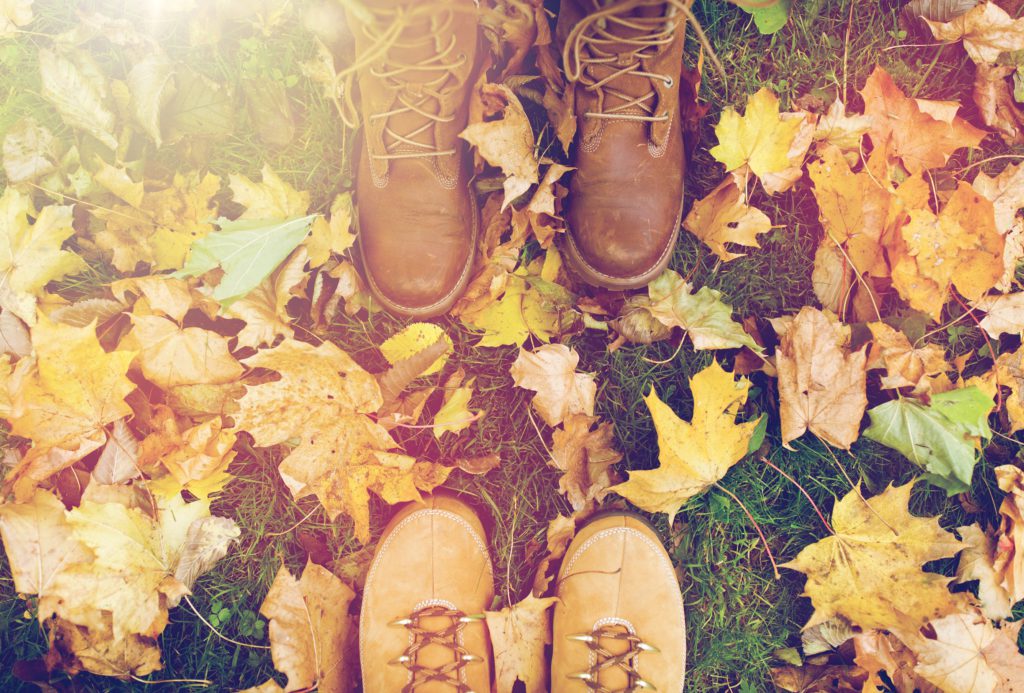 A Step in the Right Direction!
Most people do not give feet a second thought. They are typically the most used yet most ignored part of our bodies. As a result, foot problems are very common. In fact, almost 60% of the population encounter some affection during their lifetime. Fortunately, there are plenty of people who are happy to help with these issues.
One of the most popular courses at Stonebridge Associated Colleges is the Level 3 Foot Health Care Practitioner (RQF) Diploma. Although this is predominantly an online course, students also benefit from a week's worth of practical training at one of our Foot Health Training Centres. This offers them a great opportunity to learn and practice with real customers.
We caught up with six students during their coffee break and found out what inspired each of them to pursue a career in foot health care.
Jennifer
Jennifer is a support worker for the visually impaired. She became interested in foot healthcare when she noticed that the need for this service was growing.
Stonebridge: What inspired you to train as a foot health practitioner?
Jennifer: When you're visually impaired you can't do something as simple as cutting your toenails. My patients used to get it for free but when the NHS cut down on this service it got more difficult for them. That's when I decided to learn about it, to be able to help people more.
Stonebridge: How are you finding the course?
Jennifer: It's very good. I'm really enjoying it.
Stonebridge: Do you have any words of advice?
Jennifer: Don't be scared. Don't be wary of your feet or anyone else's. There are so many people out there that are put off by feet and it is really nothing to be scared of. Oh, and believe in yourself. Confidence to start a class and learn again, especially if you've been out of education for a while, is really important to get you through the course.
Vicky
Vicky wanted a new challenge, but she didn't want to give up her job.
Stonebridge: What inspired you to train as a foot health practitioner?
Vicky: I was fed up with my job as a pharmacy assistant, but I did not want to give it up either. This course was recommended by a friend, so I decided to give it a try.
Stonebridge: Is there anything you particularly liked about the class?
Vicky: I enjoyed the whole training and learning experience.
Stonebridge: Is there any advice you have to give?
Vicky: Pick your overnight stay carefully when you come in for the practice. Take into consideration the travel conditions as well, especially if you're driving to the clinic. Obviously, we chose the hotels based on proximity. But it's important to check your living conditions for the week.
Clinton
Clinton built a successful career in sales management, but he felt it was time for a change. His wife already operates a foot health clinic, so enrolling on a foot health care course seemed like a natural progression.
Stonebridge: What inspired you to train as a foot health practitioner?
Clinton: I made the jump from sales management and I decided to help my wife with the clinic. Now I really enjoy having the weekends to myself or taking a three-day working week. There is a lot of freedom in self-employment.
Stonebridge: Do you have any words of advice to future students?
Clinton: I think before starting, I would have liked to know that there is the option to fast-track the course, which means you can complete the work in three months. In reality, my practical was too far apart from the time when I was studying. I guess one way to get around this is to have the foresight to book the practical session at the same time as booking your course. I hadn't thought of that. Being unemployed at the time, I was dedicating maybe five or six hours a day to my studies. I was done with the theory in three months, but the practical wasn't taking place for another three months.
Donna
Before studying this course, Donna worked as a hairdresser.
Stonebridge: What inspired you to train as a foot health practitioner?
Donna: I kept hearing clients saying they would really like a foot care therapist to help with their feet problems. It inspired me to take the step towards self-employment.
Stonebridge: Is there any way Stonebridge could improve the services we offer?
Donna: I would suggest starting more classes in other locations because there's only two locations available so far. The travel distance for the practical classes was a big influence when choosing Stonebridge.
Louise
Louise is still a beauty therapist but wants to improve her skill set.
Stonebridge: What inspired you to train as a foot health practitioner?
Louise: I offered pedicures at work, but often customers would come in with different issues which I could not help with. I wanted to be able to understand these problems, diagnose them and then offer treatments for them. This course helps me do just that. I don't want to change my job, I just want to become better.
Julie
Julie works for a care home where they have recently set up a foot health care clinic.
Stonebridge: What inspired you to train as a foot health practitioner?
Julie: I work for the Marches care home and we have recently set up a foot health clinic. The owner of the care home enrolled on this course last year. After that, another employee did the qualification as well. I am the third member of the team to complete this course.
As the break finished the customers walked in. They were just as delighted with the clinic and the opportunity for a free foot treatment. One client said he was more than pleased with the facility and impressed by the knowledge the students had already. Feet can be loved or hated, but neglect them for too long and there's no walking away from it.
You can register now for the Level 3 Foot Health Care Practitioner Diploma, or get in touch if you have any questions.