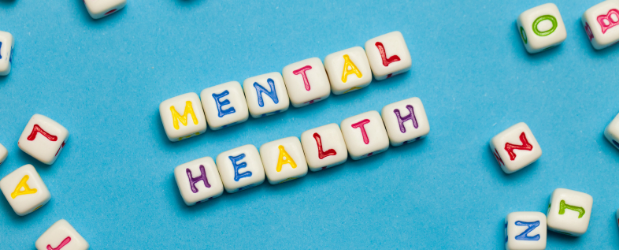 The increased focus on supporting and preventing mental health issues has led to more people contemplating careers in related professions. Those working in the mental health field are positioned to make a real difference to the mental wellbeing of others. Which can be incredibly rewarding.
As different roles and services develop to address these challenges, the number of jobs in this sector is increasing.
If you're considering this line of work, you need to determine the best way to enter the mental health field. Which depends largely on how much time you're prepared to invest up-front and on where your interests lie.
There are so many jobs that are involved with the mental health sector. Some which you may be familiar with and others which are either new or not ones you immediately think of.
Below we run through some of the more obvious roles you can perform. As well as some that you may not have previously considered. To help you understand more about what each involves and the requirements to work in them. So you can decide which option is best for you.
Common jobs in Mental Health
Mental health may seem like a hot topic now, but it is a rapidly expanding area of study and has been for years. It seems the more we uncover about mental health the more questions it raises. And the greater the need for mental health support.
The result is an entire sector dedicated to our ongoing mental health and with it a number of career opportunities.
Mental Health Support Worker
This is an extremely popular career path as it's so dynamic and varied. Mental health support workers can work with children and young people, adults or older people in a range of settings. They help people going through substance misuse, those with different abilities and those seeking settlement after fleeing their home countries.
Whatever area they focus on, they provide support to affected individuals and families. This could be anything from helping with daily tasks to providing general emotional support.
It's a favourable option for many looking to enter the mental health profession since it doesn't require official qualifications. While studying is highly beneficial, it's not essential. Many employers instead assess a person's character, values and passions when establishing their suitability.
Psychological professions
With degree and postgraduate level qualifications, you could pursue roles in psychology, psychiatry or psychotherapy. Those who work in these roles deal with many types of human behaviours and mental health challenges. And while their roles are different, there is also considerable overlap in their work.
Psychologists focus on how people think, act, react and interact. They analyse behaviours by assessing the thoughts, feelings and motivations that lead to them. Also having the option to specialise specifically in the behaviours stemming from those with mental ill-health. They aren't usually medically qualified.
Psychiatrists are medical doctors who study mental health problems. Their role centres around diagnosing, managing and preventing these challenges. Typical specialisms are general adult care, child and adolescent, old age, forensic, psychiatry of intellectual disability or medical psychotherapy.
Psychotherapists work with individuals, groups, couples and families. Helping them overcome stress, emotional, relationship, or habitual problems. They utilise a number of talking therapies, from cognitive behavioural therapies to psychoanalytic and arts and play therapies.
They can be psychiatrists, psychologists or other mental health professionals who've dedicated further time to specially train in psychotherapy. Qualifications which make them fully-qualified doctors.
Mental Health Nurse
Mental health nursing is also a popular career choice. They help patients recover and come to terms with their diagnosis. Encouraging them to take an active role in managing it effectively. They can specialise in different areas, such as working with those with eating disorders, personality disorders or psychosis. They'll work in multidisciplinary teams and carry out care plans designed by psychiatrists, psychologists, social workers and other health professionals.
You'll need to be registered with the Nursing & Midwifery Council (NMC) and have completed a pre-registration nursing degree. When choosing your degree, you have the option of opting for one focusing on mental health.
Lesser known jobs in Mental Health
Often it can be hard to think of an extensive list of jobs that are directly involved with mental health. However, there are many others that help and support those with enduring mental health disorders and challenges every day. Perhaps some that you haven't previously considered. Many professions provide the option of specialising in mental health, so you can apply your skills directly to that area.
Midwifery
More than 1 in 10 women are affected by mental ill-health during pregnancy or following birth. Postnatal depression being just one of the many conditions mothers can face. Specialist Mental Health Midwives work with maternity service providers to deliver specialist care to mothers and families facing these challenges. They reduce the number and impact on mothers with these challenges through earlier diagnosis, better intervention and support.
There are no set entry requirements for this role besides those for being a midwife. But ideally, once qualified, you should study a mental health or counselling related course.
Special Educational Needs Teacher (SEN)
Special educational needs teachers and teaching assistants work directly with people facing mental health challenges. By choosing to specialise in special educational needs, you can assist students and pupils of varying needs and abilities. Working with them to find alternate ways for them to get the most out of their education and enjoy learning.
To become a special educational needs teacher, you'll need a bachelor's degree and complete a teacher training programme in SEN. Teaching assistants can enter the field without specific qualifications, though more commonly they too need specific SEN knowledge.  
Life Coach
Another role with room to specialise in mental health is life coaching. Health and wellbeing coaches or a wellness coach, as they are sometimes called, help clients manage and overcome many challenges. Working closely, often on a one-on-one basis, to provide them with tools that help them achieve their personal wellness goals.
They can help with less severe conditions such as anxiety or stress. And can refer those needing specialised treatment onto appropriate services.
There's no regulated framework to become a life coach. But taking courses tailored to coaching and mental health will evidence your ability to support people effectively and safely.
Advocacy Worker
Advocacy workers act on behalf of individuals who may not be able to represent or speak for themselves. They provide essential support to both at risk individuals with diminished capacity. They ensure the individual's views and desires are taken into account during any care provision or support planning. As an advocacy worker, you also have the option to specialise in specifically supporting those with mental health issues.
You can get started in advocacy work without specific qualifications, though, advocacy and mental health courses can be incredibly beneficial. But to work in statutory advocacy roles, like IMHA and IMCA, you'll need the Level 3 Certificate in Independent Advocacy Qualification. Though many advocates complete this while working in their current advocacy role.
Mental health in the workplace
Another avenue you may not have considered is incorporating mental health related duties into your current line of work. Society is becoming increasingly aware of the scale and impact of mental health issues. As a result, more is being done to prevent, identify and support it in the workplace.
Positive working environments and employee wellbeing is becoming a priority in businesses. And has resulted in a growing need for employees to take on related roles and responsibilities.
You could study a number of courses that would equip you to assist colleagues experiencing mental ill-health. From mental health in the workplace for managers to mental health first aid and mental health advocacy in the workplace. Giving you essential skills and knowledge in a matter of days or weeks.
Further work in the mental health field is incredibly important. More needs to be done if we are to provide anywhere near the level of services and assistance that's required. The more people are aware and educated about the challenges facing those with mental ill-health, the quicker things will improve.
Currently, 1 in 4 adults experience mental health issues each year. From anxiety and depression to more enduring disorders like bipolar. Whatever route you choose, learning about mental health will help you to make positive changes to the lives of others.
You can study many courses online that will help you enter the mental health field in some way. From health and care related Access to HE Diplomas, to relevant A Levels and mental health related short courses.
Stonebridge Associated Colleges is a leading UK distance learning provider. View our Access to Higher Education Diplomas that can help you access mental health related roles by clicking below.