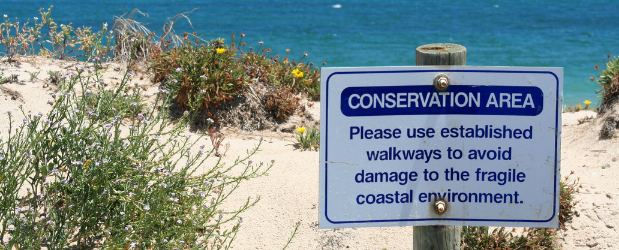 Switching a career at any age isn't easy. But with passion, drive, and commitment it could be a walk in the park. You might be working in a totally unrelated field right now and need some clarity on what is needed to switch careers into wildlife conservation.
Global conservation efforts range from anti-poaching programmes to preventing deforestation.. As a result, working in conservation can lead you down any number of career paths.
There are multiple methods involved in wildlife conservation and the different roles within conservation vary considerably.
Despite the disparate nature of the conservation projects out there, the job roles can be categorised primarily by disciplines such as wildlife, marine or animal.
This makes it easier for you to qualify or train in the area of conservation that interests you. And because conservation is becoming a regular part of both the national and international discussion, career opportunities are growing.
Read on to learn more about the areas of conservation, the role you could play and how you can switch your career.
Areas of Wildlife Conservation you could Switch your Career to
A career in conservation opens you up to a world of different opportunities. Not only the kind of job duties you'll have but also where you will be based.
Careers in wildlife conservation allow you to take up camp across the country, abroad or even to the open seas.
The number of jobs in the sector is huge. But the main bulk of the roles fall into two categories: Scientific/Academic Conservation, or Hands-on Conservation.
Academic Conservation
Science and research is the foundation of any conservation effort. It informs intervention by making new or developing discoveries that help conserve species, habitats, and sites around the globe.
Higher education qualifications such as undergraduate degrees, Masters or PHds are becoming more actively available. This means there is more scope for scientific roles, like a Biologist, Ecologist, Zoologist or a Researcher. These roles enable you to spend some of your time out in the field, but the majority of your work would be completed in laboratories.
Biologist
As a wildlife biologist, you would be conducting intensive studies into animal life, ecosystems and habitats. This allows you to identify issues and define crucial problems, leading you to develop potential solutions.
Courses surrounding Marine Biology will help to build your knowledge in this area. Or you could start your journey to a Biology degree with an Access to Higher Education Diploma (Social Science and Health) – Biology pathway.
Ecologist
As an Ecologist, you would be examining the way ecosystems create natural relationships. Such as the way animals, plants and the environment interact with one another. You would recognise certain behavioural patterns like how animals and plants inhabit particular environments.
Ultimately, studying ecology allows professionals to analyse the impacts of human activities on the environment, like how deforestation would affect the ecosystem. An Ecology diploma is the perfect foot in the door in this area of conservation.
Zoologist
Studying different animals in various environments is your main focus as a Zoologist. You would understand their anatomy, behaviour, classification, evolution, and physiology to help identify at-risk species and future situations like changing habitats and population numbers. Courses such as Zoology and Marine Zoology can build your knowledge in this area.
Researcher
Conservation researchers continually work to develop, research and support projects aimed at reducing environmental impacts. An Access to Higher Education Diploma (Land-Based Science) is a perfect entry course leading to becoming a Conservation Researcher.
Hands-On Conservation
If being out and about in the wild piques your interest, there is a wide spectrum of field-based roles on offer within conservation. Roles are available through both voluntary and paid roles. Most hands-on roles within conservation require some level of relevant study.
Wildlife Rehabilitator
As a wildlife rehabilitator, you would be caring for and treating sick, injured, or orphaned wildlife before reintroducing them to the wild. If an animal happens to be sick, it will be treated medically first. Before being rehabilitated through physical therapy/exercise sessions. You can kickstart your career in this area through a Wildlife Rehabilitation course.
African Wildlife Conservation Field Officer
An African Wildlife Conservationist can plan and run fieldwork and conservation efforts that safeguard and lengthen the life expectancy of wildlife in Africa. This includes educational activities to raise awareness in local populations. An African Wildlife Conservation Field Officer collects field data, curate's data and analyses activities. An African Wildlife and Conservation Diploma will teach you the fundamentals needed for this role.
Other Careers to Conserve Wildlife
There will always be a career that piques your interest within the conservation sector. Even if any of the above don't. Skills from people of all professional backgrounds make up the remainder of the roles in conservation. Some of the many other roles in conservation include:
Ecotourism
Photography and filmmaking
Community education programmes
IT and website design
Policy and advocacy
Volunteer project organisation
Marketing, communications, and advertising
The above professionals are a vital part of conserving wildlife. Lacking the professionals in the above areas would make the work of conservationists have less of an impact.
Benefits to Switching your Career to Work in Wildlife Conservation
As a career switcher, you have a distinct advantage over graduates and early-career job seekers.
Through your career, you would have accumulated lots of skills and knowledge which may be transferred into conservation, are sought-after by conservation employers.
For example, your transferrable skills would be a great asset to potential conservation employers. These include:
Verbal communication
Teamwork
Commercial awareness
Analysing and investigating
Initiative/self-motivation
Written communication
Planning and organising
Flexibility
Time management
The chances are your work and experience to date provides lots of evidence to potential employers that you have what they are looking for in terms of transferrable skills. Helping you to switch careers into conservation, with ease.
Get Qualified
A broad range of skills is required to work within conservation, although the majority of people can align their skillset to make conservation efforts successful. But the competition is fierce, so you would need to stand out from the crowd.
By investing time into alleviating your knowledge of conservation, you are turning your efforts towards conserving wildlife. This will improve your knowledge, combine that with your already established skills, potential employers will clearly see your commitment to this area.
Completing an online distance learning course means you are upskilling in the relevant skills and kickstarting the journey to your desired career. As the study materials are online, you can fit your learning around your already established schedule. Whether it be work, childcare or just your schedule. You can study wherever and whenever you like.
Some of these courses provide practical training, that can be completed multiple times throughout the year.
Stonebridge Associated Colleges is one of the UK's leading distance learning providers. Offering many online courses in wildlife conservation and animal care.