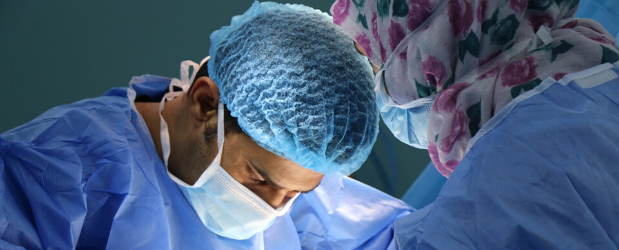 Most of us at some point in our childhoods wanted to be a doctor when we grew up. Whatever attracted us to the job, it saw us perform medical procedures on teddies and unwitting friends.
Bolstered by a slew of medical dramas, some of us went on to fulfil that ambition. Saving lives in a hospital setting or caring for our communities as a GP.
For the majority of us however, the appeal of being elbow deep in blood for a living wore off. We moved on to other interests and inevitably other career paths.
But for some of us the urge to help people never went away but we lacked the qualifications to do anything about it.
It's easy to ignore an aspiration on the basis of not having the right qualifications. But with 50% of all university students over the age of 21, is it really ever too late to start again?
The question remains however, is it possible to become a doctor without A Levels?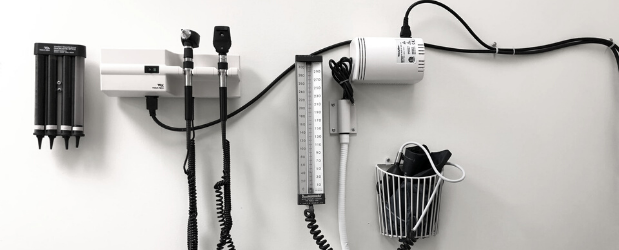 Becoming a Doctor
To qualify as a doctor is an involved process that requires a degree in medicine from a medical school. Courses normally last 5 years. They also need to be recognised by the General Medical Council.
The medical degree must be recognised by the General Medical Council for you to be able to practice. You will also need to pass a DBS (Disclosure and Barring Service) check.
The medical degree will include basic medical sciences as well as clinical training on wards.
Upon graduation you will move on to a two-year foundation programme. During the two years you will spend a few months working in different specialisms. A&E, a GP surgery and maternity for example. Serving as a Foundation Officer year 1/2 will be your chance to practice everything you will have learned.
Once you complete your foundation programme you will move on to core medical training which lasts another two years.
This is the point where you specialise either in primary care (a GP) or secondary care (working in a hospital). You'll also take the Royal Colleges of Physicians exam.
Depending on the area you want to specialise in there can be a further four to six years of training. You'll be practising by this point, but you'll be assessed and supervised by senior doctors.
Once specialty training is complete, you'll gain entry to either the General Medical Council specialist register or GP register.
At the end of this you can work as, and apply for, more senior positions, such as consultant and GP principal roles.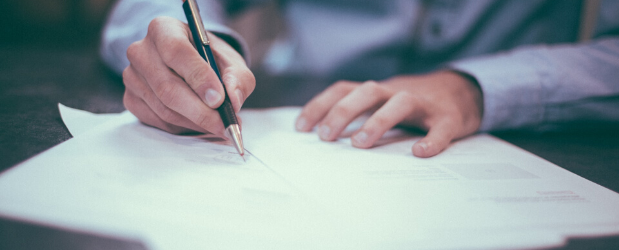 What Qualifications Do I need?
Before you get as far as medical school you will need a minimum of 3 science based A Levels at Grade A or A*.
You will also need at least 5 GCSEs graded A-A* or 7-9 in the new GCSE grading system. Entry requirements will vary but the sciences, English and maths are common requirements.
Medicine is a highly competitive field and that allows universities to name their terms. In theory this means the doctors that treat us are the academic cream of the crop.
However, universities are starting to see the value in mature students who are returning to study and bringing with them a wealth of life experience.
This is good news if you have been out of education for some time and either don't have the right qualifications or the right grades.
Because the requirements are so high you may find yourself with something of a mountain to climb before you can apply to medical school.
Assuming you have the necessary GCSEs then all you need to do is address your lack of A Levels.
There are two routes you can go down:
A Levels
If you lack the A Levels you need in order to get into medical school then one option is to simply gain those qualifications.
The advantage of A Levels is they are accepted by every university in the country as they are the national standard school leaver qualification.
By studying A Levels, you can choose the subjects that fit the requirements – in this case the three sciences as a minimum.
The main considerations when it comes to taking A Levels is the time and expense. It takes the average distance learning student 9-12 months to complete a single course of study.
If you need at least three A Levels then you're looking at up to three years before you can apply. While it is possible to study multiple courses at once it's not something we'd recommend.
Access to Higher Education Diplomas
A common and widely accepted alternative to A Levels – especially for those who left school without them – is the Access to Higher Education Diploma.
This qualification has been developed with adults wanting to return to education in mind.
The Access to HE Diploma (Medicine and Health Care Professions) is designed to prepare you for a medical higher education programme at university.
The academic modules cover a range of core scientific areas within biology, chemistry, and physics, including human immunity, medical physics and the human endocrine & nervous system.
In order to gain the qualification, you will need to complete all 19 units, representing a total of 60 credits.
Like A Levels, a Diploma can be completed within 12 months, less if you can set aside a couple of hours a day for study.
If you opt to take the Access to Higher Education route into university, you don't need study for any other qualification. This keeps the cost and time of study down to a minimum.
The one thing to consider is not all universities accept an Access to HE Diploma. The vast majority do but check with the universities you wish to apply to in advance.
Once you've decided on your pathway to higher education, all you need to do is enrol on the course/s that will give you the qualifications you need.
Get in touch with our sales team or sign up today online. There are flexible payment terms available to help you spread the cost.
You will also have access to a dedicated tutor who will help you through the process. Check out our blog for useful tips on how to get the most out of your study experience.
Click below to sign up to study your Access to Higher Education with Stonebridge Associated Colleges today.