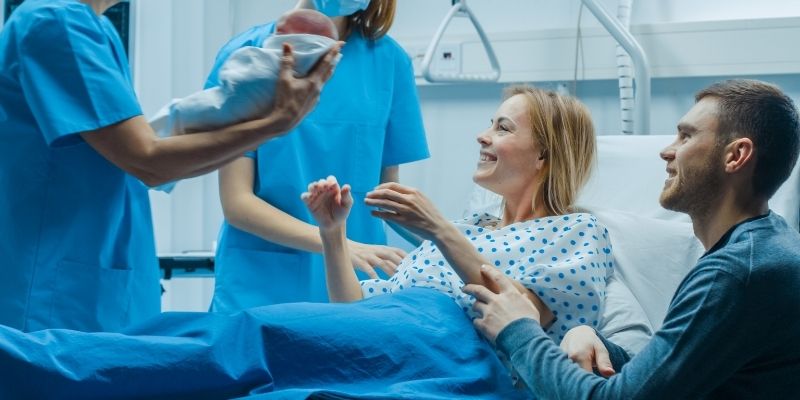 It's hard to imagine many professions that provide more of a rewarding feeling than helping to bring a newborn baby safely into the world. Partaking in the everyday miracle that is birth is something that constantly draws people into the midwifery profession, but that's not to say being a Midwife isn't without its challenges.
In this role, you work hard typically over a long shift in environments that are often emotionally intense. While the end result is no doubt worth it, the strains on Midwives can become overwhelming and lead to burnout if not properly managed. To help you stay in love with your job, we've listed some effective ways you can avoid burnout as a Midwife.
What is Burnout?
If you're an aspiring Midwife, you might not yet be familiar with the term 'burnout'. This is a word typically used to describe chronic stress that stems from work-related activities. Up until recently, it was a casual phrase people would use to self-diagnose their feelings, but it's since been taken more seriously.
Burnout has increasingly been associated with mental health issues and featured in medical research, so much so that in May 2019 it became an official diagnosis.
Now, burnout is described officially as the fatigue, frustration, or apathy that has resulted from prolonged workplace stress, extensive overworking, or ongoing intense activity.
Burnout Symptoms
If not successfully managed, burnout can lead to:
Complete physical and emotional shutdown
An inability to function
Feelings of disconnect from your job
Feelings of energy depletion or exhaustion
Feelings of negativism or cynicism towards your job
Reduced professional efficacy
The signs of burnout aren't always easy to spot as, in most people, it begins slowly and presents the same symptoms as mild-to-moderate depression. If left unchecked and unresolved, burnout can lead to serious clinical problems.
Anyone can suffer from burnout. As a society, we are all typically working longer hours for less pay and inadequate benefits. However, certain professions that are particularly demanding, like that of Doctors, Nurses and Midwives, are at higher risk of burnout.
Why Midwives Experience Burnout
Midwifery is undoubtedly a fulfilling career for those who adore children and have a driving passion to help new families get off to the best start. You only have to do a quick search online to read numerous articles from working Midwives expressing why they love their job, but they will also be the first to point out it's not always plane sailing.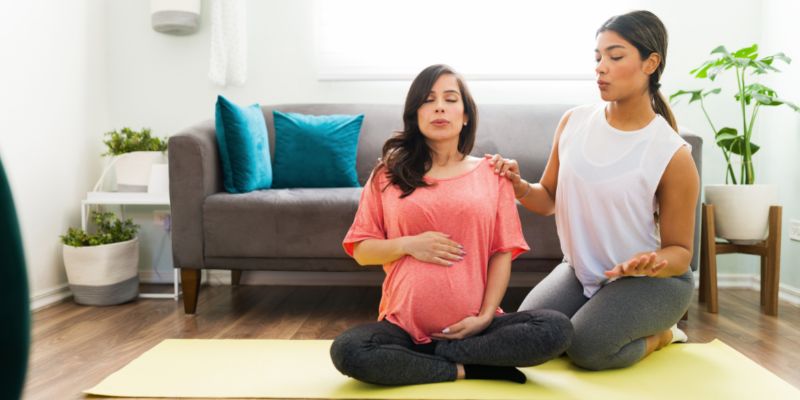 The reason why Midwives are especially prone to burnout is that the role can be stressful and in many cases involves supporting people in highly anxious states. The nature of the job also means you work with expectant mothers and families throughout the entire pregnancy and birthing process, so naturally, you become emotionally involved. As such, the need to show continued compassion, warmth and understanding can tax your own emotions considerably.
While many pregnancies and births go ahead without any issues, there will be lots of others who experience distress and complications. As situations can drastically change in an instance, the stakes will always be high.
More specifically, Midwives can experience burnout due to:
Increasing workloads
Exhaustion from full-time shift work
Challenging patient and relative behaviours
Lack of equipment and resources
Dealing with grief and loss
Mental health stigma
Compassion fatigue
Managing a range of emotions is likely one of the most challenging aspects of becoming a Midwife. One moment you are rejoicing alongside a family who has just welcomed their new baby, but on the same day, you could be consoling a mother whose baby was stillborn. As you need to remain professional and display suitable emotions, bottling up your true feelings can be damaging if you don't have an outlet.
How to Avoid Midwifery Burnout
If you're thinking of becoming one of the many thousands of Midwives currently working in the UK, you can learn how to get the most out of your job and fully enjoy your role by mastering a few key steps that help prevent midwifery burnout.
Take Preventative Measures
Midwives are renowned for not putting themselves first and carrying out proper self-care because their jobs are built around caring for others. Treating burnout can be difficult, so it's vital you prevent it by satisfying your own practical and emotional needs. Remember, you can't be an effective pillar of support for mothers, babies and their families if you let yourself go into a negative state of health.
Some prevention methods include:
Resting – Getting enough sleep is vital to giving your body and mind time to recuperate, but other forms of rest like having enough time away from your phone and screens is really important
Nourishment – We've all heard it before, but food really is fuel and filling your body full of nourishing and enriching food and drinks will help boost your health, and immune system and give you more energy
Exercise – This might sound counterintuitive to the resting point, but exercise is a great way to relieve stress, clear your mind and improve your health. Even if it's just a 20–30-minute walk, make sure you are moving your body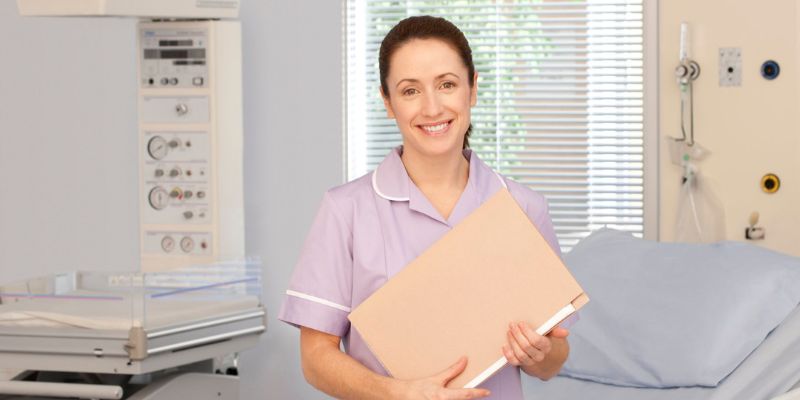 Establish Boundaries
This can be hard to do but incredibly effective once set. Setting boundaries in your personal and professional life can give you more time to relax, unwind and provide self-care without guilt or worry.
For instance, you may need to manage the expectations of your friends and family, so they understand that it's not always easy or feasible for you to do things or attend events after working shifts or being on call.
In terms of your professional life as a Midwife, trying to leave work at work helps you commit to your home life 100% once your shift is over. This may mean you need to manage the expectations of the mothers and families you work with, so they know what situations require a phone call to you and those that don't.
Or it could be a case of establishing a mental ritual with yourself such as no more thoughts of work once you set your keys down on the table after arriving home.
Challenge Yourself
It's all too easy for people, especially Midwives who work long hours, to let our careers consume our lives. The thing is, we are more than just our jobs, so it's important to do things we enjoy and things that stimulate us outside of work.
Think about what you're passionate about. Do you love art? Is music your thing? Or have you always wanted to learn a new language or start a new hobby but you've never got around to it? Embracing who you are as a person and indulging these interests is so important to give you an outlet for what you deal with in your Midwife job.
Get The Most Out of Your Routine
As a Midwife, you will no doubt be rushed off your feet as you juggle your working day and home life, but are you really using your time effectively?
If you take the time to sit and go over your work and home routines, you may find that there are things you do that are unnecessary or unproductive. Removing what you can and streamlining the necessary elements can give you more time for that all-important self-care.
It's also worth considering the things you do in your day that make you happy and the activities that are a cause of upset or frustration. If the good things can be maximised and the bad be reduced, your busy day can become a lot more enjoyable.
Take Time to Reflect
Like reflecting on your day-to-day routine, it's important to reflect on your working life as a Midwife and your personal circumstances as the years go by. You may start or grow your family, move to an area further from where you work, take a step up in your role or work in a new area of midwifery that has a whole set of new challenges.
Reflecting on your circumstances every year or so can help you see what works for you now and what doesn't. Something may be a part of your life now that is causing added stress that you might not have realised. Or your children could be at an age where you need to prioritise more time for them right now and let go of some of your midwifery responsibilities.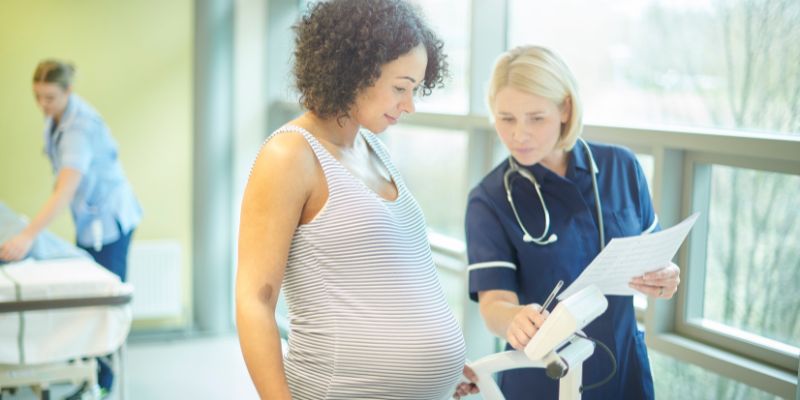 You could even realise that certain things in your job as a Midwife don't jell anymore. By speaking with your manager, these stress points could easily be better managed or removed entirely to help you get back to being the best Midwife you can be at this time.
Use Your Mentors
There are likely people around you who you talk to, confide in and who give you sound life advice. You may even be lucky enough to have an official workplace mentor whose role it is to provide Midwives like yourself with a safe place and a sounding board to work through your feelings and concerns.
Using these mentors is extremely helpful to provide a new perspective on problems and help you discover solutions you may not have previously thought of.
Ask For Help
In a similar vein to the above, Midwives need to remember that it's ok to ask for help and support when things become too much in their job. One of the biggest reasons Midwives burnout is because they try to take on too much by themselves.
So, if you feel like you're struggling, speak to someone. Even if this is someone outside of work initially it can give you the assurance to raise your issues with the necessary people in your workplace. The last thing your employer wants is to lose a great Midwife, talk to them about what you're going through and you'll no doubt be surprised by the support you will receive.
Become a Midwife
If you're reading this as an aspiring Midwife, Stonebridge Associated Colleges can help you on the way to getting qualified for this career. Our online midwifery course is a Level 3 qualification that provides the equivalent to three separate A Levels, so it can help you study midwifery at university.
By completing our midwifery course online, you will not only benefit from a flexible study schedule but less pressure as there are no exams involved in this course. All assessments are assignment-based, which is music to the ears of learners who experience anxiety due to examinations.
Find out more about how this course can help you become a Midwife, UK learners, by calling our Course Specialists today on 0121 392 8288 or reaching out online. Otherwise, click below to view our Access Midwifery Course.