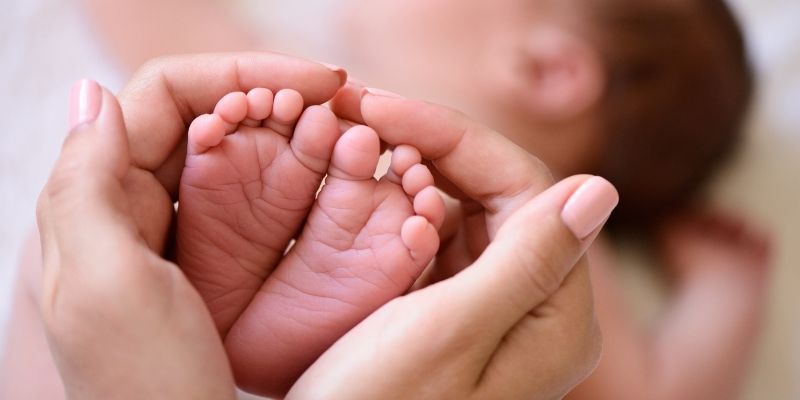 The healthcare sector is made up of essential roles that help to keep it ticking along. It cannot be underestimated how important it is to provide quality health services. If you want to work in this industry, then be prepared for a challenging but incredibly rewarding career.
A crucial role within the healthcare sector is midwifery, if you have a caring nature and would love to help bring new life into the world, then a career as a Midwife could be perfectly suited to you. There are various steps that you need to take to become a Midwife, but first you need to understand what is required to succeed in the role.
Below, we have explained the roles and responsibilities of a Midwife, as well as the skills and qualifications you need, including the online midwifery courses you can enrol on.
What Do Midwives Do?
Midwives provide care and advice for expectant mothers and their babies during pregnancy, labour, and the postnatal period. The job can be challenging, rewarding, demanding, and exciting all at the same time.
As licensed professionals, midwives, much like nurses and physicians, need to undergo rigorous training to make sure they are prepared for this important caring role. A three-year midwifery degree programme should more than prepare you for the career you are about to embark on. To give you an idea of what it's like to become a Midwife, here are some of the roles and responsibilities of a Midwife:
To perform gynaecological examinations on expectant mothers
To assist all parents with preconception planning
To provide care for mothers and unborn children during pregnancy
To guide the mother through labour and delivery, ensuring the safety of the child
To offer information and guidance on breastfeeding and looking after the newborn
In addition, the International Confederation of Midwives (ICM) provides: "Midwifery care takes place in partnership with women and is personalised, continuous and non-authoritarian. Midwifery care empowers women to assume responsibility for their health and for the health of their families."
It is worth noting that midwives are often left to address a wealth of sensitive issues like domestic abuse, bereavement, or intimacy and sexual health issues. All of this and more will be covered in online midwifery courses, as well as approved degree courses.
What Skills Do You Need to be a Midwife?
In order to become a Midwife, UK learners must have:
The ability to work under stress: As the main caregivers for mothers and their newborns, midwives face the daily pressure of delivering a high quality, safe service. Sometimes they must work in understaffed conditions with an increased birth rate. The job also allows little room for mistakes, and a Midwife's judgement sometimes makes the difference between life and death
The ability to evaluate research: Midwives need to be able to evaluate information and apply it to practical situations, often under pressure
Emotional resilience: It is essential for midwives to manage their emotions in front of families. They must also be tactful enough to tackle sensitive matters during birthing or postnatal care
Excellent teamwork skills: To be able to liaise with medical professionals as well as being able to work effectively with expectant families
Good decision-making skills: The ability to reflect quickly on information, sometimes incomplete, and make clinical decisions on a balance of intuition and rationality
Good communication skills: The ability to communicate with a diverse range of mothers, offering information clearly, regardless of their background or circumstances
What Qualifications Do You Need to Become a Midwife?
You will need to be registered with the Nursing and Midwifery Council (NMC) to work as a professional Midwife, and to achieve this, you will have to complete a midwifery degree at university that is approved by the NMC. To get on to a university degree, you will need a handful of qualifications, including the following:
At least five GCSEs at grade C/4 or above in English and a Science subject
At least two A Levels or equivalent Level 3 qualifications
Which Course Will You Need to Study with Stonebridge?
If you do not possess the above entry requirements already, then there are online midwifery courses that will help you in your quest to becoming a Midwife. UK learners can gain nationally recognised GCSEs and A Levels online through Stonebridge Associated Colleges.
Alternatively, you can gain foundational knowledge of midwifery by enrolling on an Access to Higher Education Diploma, which is regarded as the equivalent of 3 A Levels. It is a vocational course that can be studied online and provides a blend of industry-related topics and academic skills that prepares the learner for degree-level study.
We specialise in long distance learning, so by enrolling on our Access to HE Diploma, you can progress towards a Midwifery degree without the need for A Levels. Most universities accept these Level 3 qualifications instead of A Levels, but please do your research beforehand to make sure. Continue reading to learn more about our online midwifery course!
Access to Higher Education Diploma
Our Access to Higher Education Diploma (Midwifery) course offers you the possibility to study at home and follow your own schedule without the pressure of having to attend classes. By studying this midwifery course online, you will have the freedom to learn around your daily schedule, but you will have assignment deadlines to meet.
During your studies, you will explore a range of topics that will not only get you prepared for university but will also give you essential knowledge about becoming a Midwife. UK learners will study the following modules:
Health and Wellbeing
Cell Biology
The History of the National Health Service (NHS)
Human Reproduction, Growth and Development
Roles and Responsibilities of the Midwife
Human Nutrition and the Digestive System
Introduction to Psychology
Human Muscular and Skeletal System
Social Factors in Health and Social Care
You will also go on to learn the following topics:
Human Endocrine and Nervous System
Mental Health and Illness
Cell Metabolism (health)
Understanding Poverty
Cell Division and Heredity (Health)
Human Immunity
Equality and Diversity within Healthcare
Human Disease and Prevention
To achieve your accredited diploma, you will need to complete a series of assignments, each of which can be done online via our industry-leading digital platform. You will receive feedback from experienced tutors, helping you navigate your way through the course. As well as the benefit of long distance learning, you also won't have to do any exams!
You have one year to complete this midwifery course online, but on average, our learners take 9-12 months to achieve their qualification. 
What Other Related Courses Do We Offer?
If you have not yet decided whether midwifery is the right choice for you, you can take your time to browse through the various health-related long distance learning courses we have to offer.
Access to Higher Education Diploma (Health Professionals)
This course will offer you a good insight into the world of health science while preparing you for university. With a general curriculum, this is ideal for students looking for a foundation in health without committing to any particular pathway.
Access to Higher Education Diploma (Nursing)
For those who might prefer nursing, there is the option to study this Access course, which enables you to go to university for a nursing degree. If later you decide to specialise as a Midwife, plenty of universities offer shortened courses to qualify in midwifery.
What Will You Need to do After the Course?
After successfully completing the Access to HE Diploma, you should choose a university degree that has been approved by the Nursing and Midwifery Council (NMC).
A midwifery degree lasts three years and includes clinical placements for hands-on experience. For those with previous qualifications in nursing, there is the option of an accelerated programme.
The NMC also requires any student midwives to take a criminal record check with the Disclosure and Barring Service (DBS). If the programme also includes "caring for or being in charge of children" you will also need to undertake a Protection of Children Act List check before your clinical placement.
Criminal convictions or police cautions do not automatically discount you from working in the NHS or becoming a Midwife. UK applicants should be aware that each case takes into account all relevant circumstances.
What Kind of Salary Can I Earn?
If you work for the NHS after becoming a Midwife, UK professionals would be on a fixed pay scale. Newly qualified midwives are set at Band 5, with a starting salary of £24,907
Band 6 ranges from £31,365 to £37,890, while on a more senior level you could be managing a team and find yourself on Band 7 which ranges from £38,890 to £44,503
Among the highest positions are consultant midwives, where salaries start on Band 8b – 8c, between £51,168 and £73,664
What are the Benefits of this Role?
The obvious reason for becoming a Midwife, UK learners, is that you will play a crucial role in helping mothers bring new life into the world. There are many more benefits to this role, including the following:
Shaping policy – Midwives are in an excellent position to participate in policy discussions, educate and influence decision-makers along the way
Sense of accomplishment – Whether it is bringing new life into the world or working with a mother and supporting them in achieving personal goals, midwifery can be deeply empowering and rewarding
Emotional depth – The Midwife vocation has so many emotional dimensions, that it turns every day into a new learning experience
Remuneration – Perhaps not as important as the sense of pride you get when you make a difference to someone's life, but the financial aspect still plays a big part in job satisfaction. Midwives remain among the best paid nursing careers
Finally, midwifery is what you make of it, with the weight and joy of what bringing new life into the world means.
Distance Learning vs. Classroom Learning
Starting your journey towards an exciting and rewarding career does not need to involve too much sacrifice. Distance learning courses are a popular option for people with important family and work commitments.
Stonebridge Associated Colleges is one of the UK's leading long distance learning providers, offering a range of regulated online courses that kickstart the career journey of millions of learners. Taking the course online brings many benefits that you don't experience with classroom learning. These consist of:
Travelling – You can save time and money on travelling. Especially when not all courses are easily accessible, and you may find your local college does not cover the specific classes you want
No pressure or delays – Every student has a different learning capacity. Some faster, others slower. There is no right or wrong way to learn, it is about your own expectations and how you want to achieve them. Either way, online midwifery courses at Stonebridge Associated Colleges allow you to accommodate your own study pace, without pressures or delays
Payment arrangements – Long distance learning offers you the possibility to plan your own schedule and the option to pay in manageable monthly payments to make it more affordable
Independent study – Planning your own study time and setting personal deadlines, as well as breaking down the tasks, with the support of tutors, teaches you the independence that will become more and more useful as you progress in higher education
Take Significant Steps Towards a Career in Midwifery
Whether you want to study a midwifery course online to help you get a place at university, or you want to learn more about the benefits of long distance learning, get in touch with our team! You can speak to one of our Course Executives on 0121 392 8288 about becoming a Midwife. UK learners can also reach us online, or you can learn more about our online midwifery courses by clicking below!