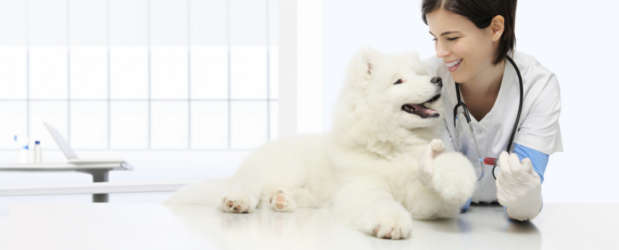 A veterinary nurse makes up a vital part of veterinary surgeries. They work tirelessly alongside the rest of the surgery's team to treat, operate, and improve the health and wellbeing of hundreds of pets every day.
A career as a registered veterinary nurse (RVN) is incredibly rewarding but is also plenty of hard work. It's also a role that offers a large amount of variety and progression, dependent on the path you choose to take.
You'll benefit from a challenging yet stimulating environment that requires a lot of different skills. If you have a passion for pets and the physical stamina to be on your feet all day, veterinary nursing could be for you.
As with a lot of career paths, you will need to effectively communicate with the people you deal with day to day. In veterinary nursing, this is not only pet caregivers, but also vets and support staff. Therefore, good communication skills are key.
Strong attention to detail is required to administer medication and monitor the animals. Despite these general skills, there are others that are required to be a successful vet nurse.
Animals aren't sick nine to five. And this is reflected in the hours you can work and the responsibilities you'll carry out as a veterinary nurse.
To give you a taste of what to expect from the role, as well as the various ways you can qualify and gain work experience, read on below.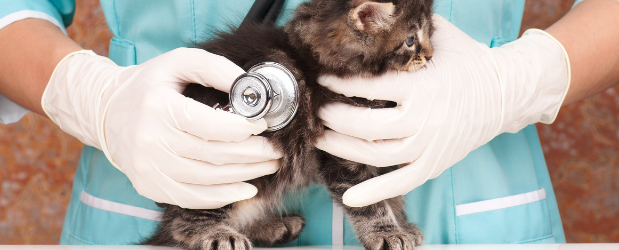 Is being a Veterinary Nurse right for me?
Veterinary nursing is a career that requires study and training before you can secure employment. This is to ensure that you are qualified to provide the best possible care to sick or injured animals.
A role in vet nursing is not suited to everyone. You get to spend time with animals, but you will also be faced with a fair amount of emotional challenges.
As with any healthcare environment, patient recovery isn't always guaranteed. In these situations, relieving an animal from their suffering is the most humane course of action. And a massive part of veterinary nursing is helping the pet's caregivers to come to terms with their loss.
It is quite likely you will encounter cases of animal abuse or neglect, which can be difficult to deal with. In these instances, you may need to seek advice or notify relevant animal services. Or you may have to educate caregivers on how to provide the right care to their animals.
Not only this, but a high level of physical ability is essential to be a successful vet nurse. You will spend the majority of your time on your feet, because your skills will be in demand across the surgery. So you'll have to move quickly between patients.
It's worth remembering that animals come with their carers. So, you need to be confident dealing with people as well. This includes interacting with carers whilst exchanging care of the animal or discussing their treatment.
You need to remember that the guardian is trusting you to care for their pet. So you need to be personable and respectful enough to gain their trust. As well as having the ability to remain strong and professional, especially in difficult situations.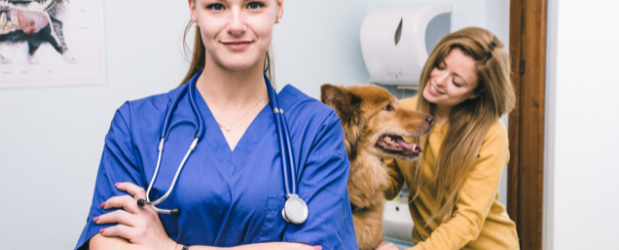 Routes to become a Veterinary Nurse
You can make your way into veterinary nursing in two ways: university or via a vocational training programme. Which is best for you is mainly based on how you prefer to learn. Those who like to study before applying their skills tend to prefer university. Whereas practical learners like to instantly get hands-on to take everything in ways they can relate to. If this is you, the vocational training route would be ideal.
Either route requires the completion of a course that is approved by the Royal College of Veterinary Surgeons (RCVS). This course will need to include a full-time period of practical training within an approved practice.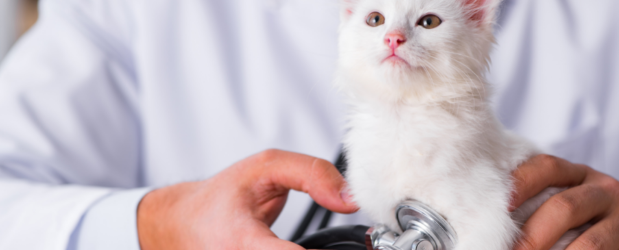 Vocational Training
Vocational training offers you a more hands-on path into veterinary nursing, and it's also the fastest way to become a veterinary nurse.
You can study a Level 3 Diploma in Veterinary Nursing. You have the option to complete the course full-time or as part of an advanced apprenticeship. This provides you with the opportunity to earn whilst learning. And some employers of trainee nurses will even offer to cover the cost of their qualification.
Studying your diploma full-time would mean that you'd need to gain your practical experience from separate employment. Or from a work placement. So, you can still gain the essential blend of academic education and practical workplace learning.
To gain a place on a Level 3 Diploma in Veterinary Nursing, there are entry requirements you'd need to meet. Typically, this would be between four and five GCSEs at grade 4 (grade C) or above. These must be inclusive of English, Maths, and Science.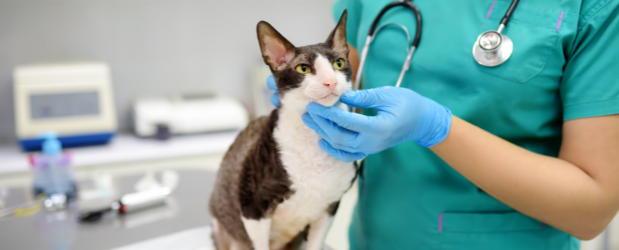 University Training
The university route is a longer route, but it does include a large amount of academic study. After which, you'll head onto the practical training. During your studies, you will spend the majority of your time exploring the theory behind the veterinary practice.
A degree in veterinary nursing usually takes between three and four years to complete. And this learning method typically attracts students who prefer to master a subject before applying the knowledge in real life.
As well as this, a degree in veterinary nursing can also pave the way to more career options. You could look into studying postgraduate courses in specialist areas, such as animal physiotherapy.
To gain acceptance onto a veterinary nursing programme, you would also need to meet entry requirements. Every university sets their own, so it is best to check with your chosen institution.
Typically, the entry requirements would be three A Levels or equivalent qualifications, as well as GCSEs. It's also not unusual for universities to ask you for evidence of experience within a veterinary setting.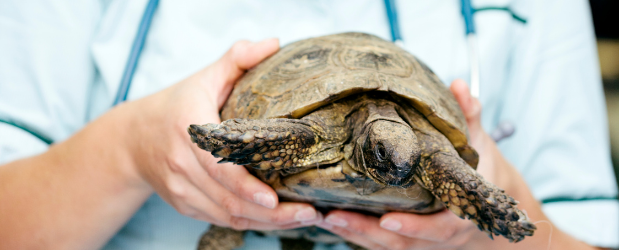 Study an Online Course
Many online courses allow you to peek into the field of veterinary nursing. A perfect option for those considering this as a career.
The Veterinary Nursing Assistant Level 2 Diploma provides you with an understanding of the main principles of veterinary nurse care.
This diploma will teach you how to manage and maintain accommodation for animals. As well as how to provide the basic treatments that are often needed. You'll also learn the principles of infection control and how to manage infections, administer medication and principles of first aid.
Unit 10 of this diploma requires you to complete a placement. You would need to source your practical placement yourself, which allows you to make local contacts within the industry. This will give you the hands-on experience needed to further your career through vocational training or university study.
On completion of this course, you would be equipped with everything you need to become a veterinary nursing assistant. Which is a supporting role that would also provide an excellent opportunity to gain practical experience.
Stonebridge Associated Colleges is one of the UK's leading distance learning providers. With plenty of animal-related courses to give you the skills, you need to assume a role working with animals.
What's more, the theory of this course can be studied entirely online. Allowing you to complete it from the comfort of your home, at your own pace. You would not need to sacrifice any current commitments or change your already established schedule.
To find out more about how we can help you achieve your aspirations of assuming a role within the veterinary field, click below.